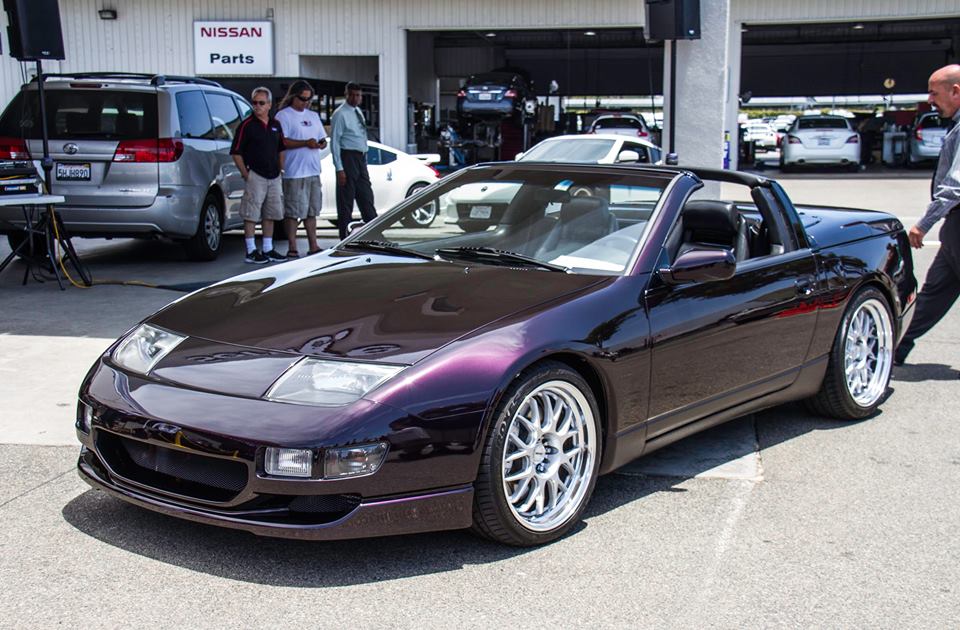 Photos do no justice to the beauty that is this Z32. This Z has had a "restoration" performed on it with twin turbo power. Every bolt has been removed, cleaned, or replaced. The odometer shows over 200K+ miles.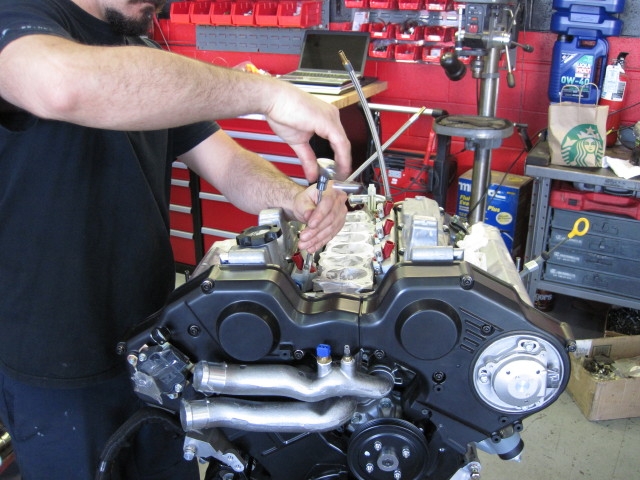 We started with a brand new Nissan long block for our engine. 300Degree and Nismo 740cc Fuel Injectors being installed.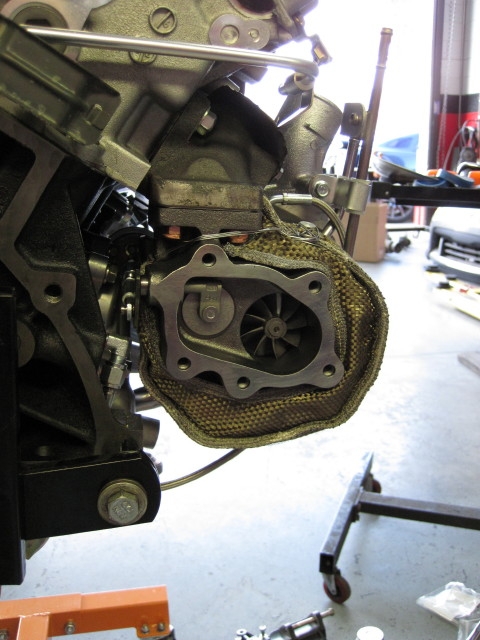 JWT Sport 700 Turbo(s) wrapped in a PTP turbo blanket. Turbo bolted to a MSP Exhaust Manifold.
ASH Inlet Piping and BDE Motor Mounts pictured above. Z1 Throttle Bodies with plenum ported to match.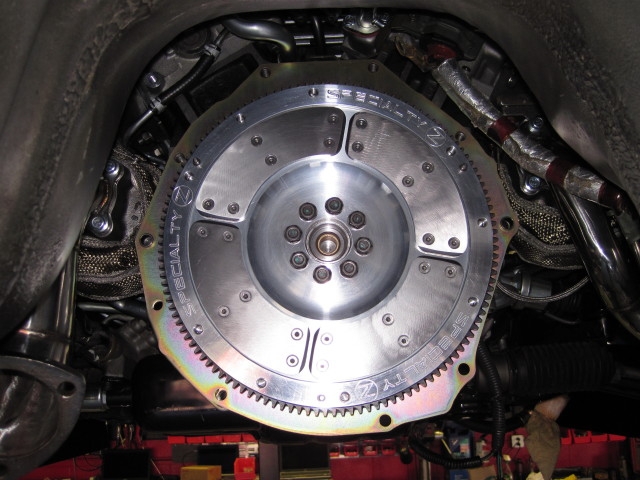 SZ Flywheel and SZ 3″ Down Pipes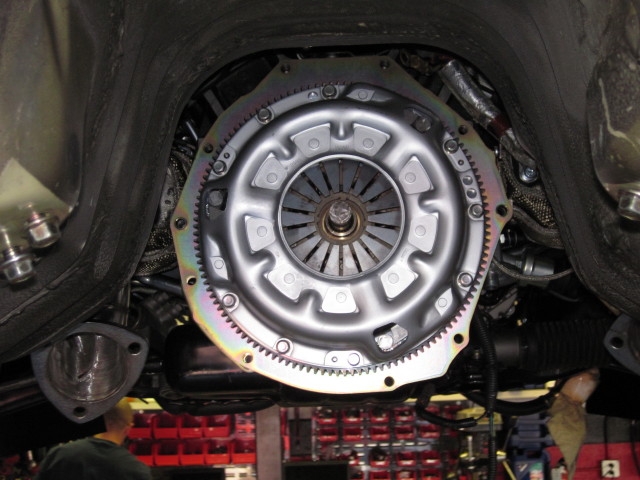 SZ Max Street Clutch
Full SZ Exhaust System. Catback is 2.5″ with a resonated x-pipe and HFC pipes.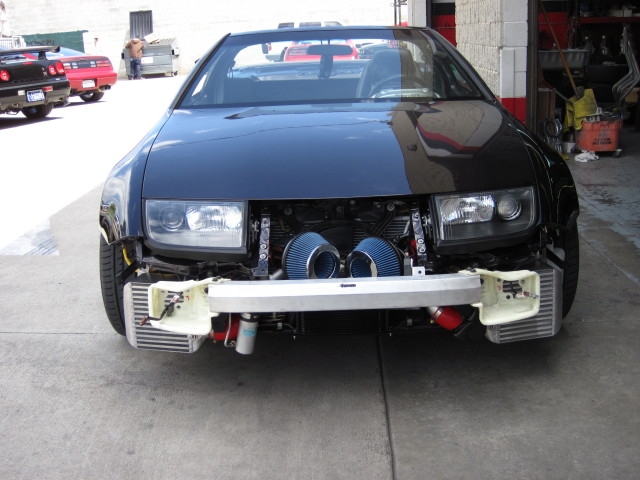 ASH Massive Intercoolers and Piping.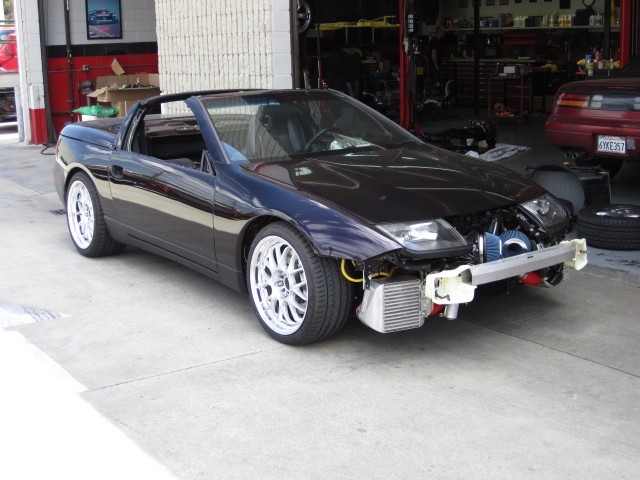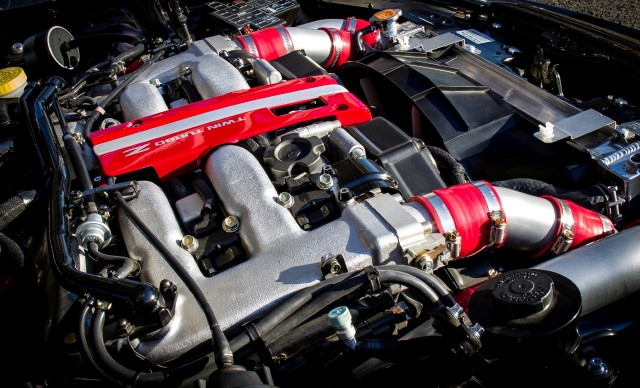 Broken in on the dyno.