Mark's Nismo is not the average run of the mill, even with a TT kit on it, this Z has a built motor to go along with it.
The VQVHR engine now has 8.5:1 compression pistons and forged rods to make more power on higher boost levels.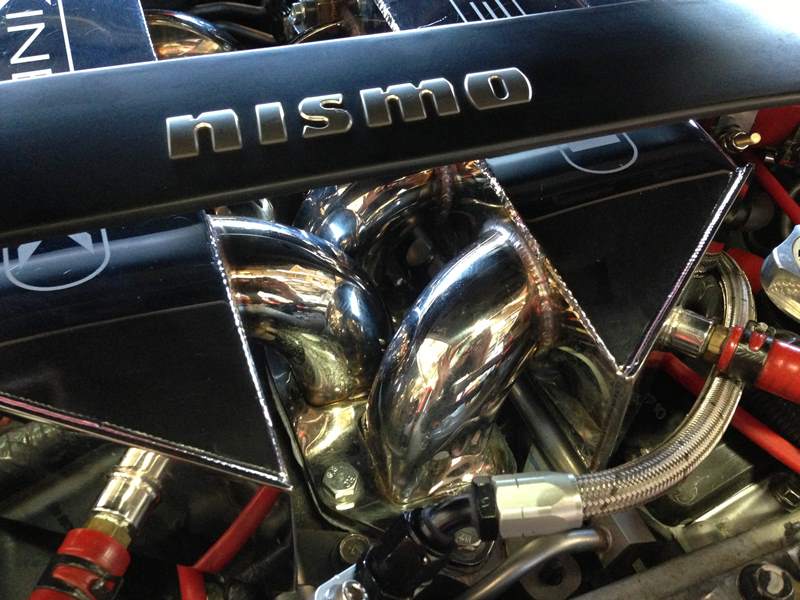 It has a prototype Kinetix intake manifold on it, when we did a smoke leak test, almost every runner on the collector was leaking.  Not acceptable, so we pulled it off and tig welded around every single runner.  Besides losing boost pressure to the cylinders, tuning would be off and inconsistent.
Our clean repair performed on the outside of the runner\collector.  Its hard to see so it is circled in red.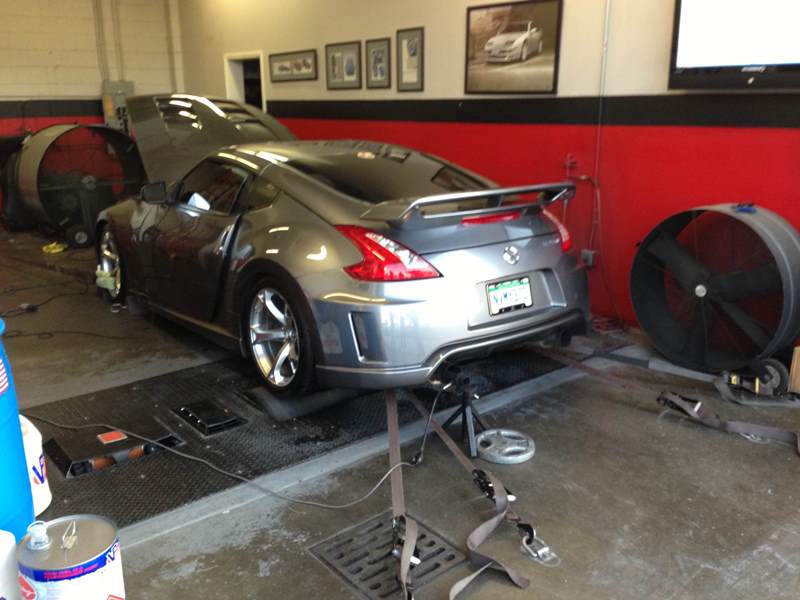 Our results on 91 octane fuel.  Peak of 16 psi, tapering to 15 psi at peak power.  Fantastic torque for a VHR engine.