Mr. Evan from NorCal followed in our old boy Adam's footsteps for another silent stock turbo equipped killer Z32 on the road.  It's been a few months since Evan's Z rocked out with its $#@$ out, I apologize for not updating as much as possible.  If I did all our work we'd have a system overload!  Anyways onto Evan's build and results!
Evan came to us back in November and while he stopped by we added on Ash's I\C Piping, Massives, and Z1 T.B.s.  I say we (during that time I was battling health issues and having radiation therapy every day), Brooke, Evan and his friend worked on his Z to get it ready to make power.  Greg also installed a set of our inlet accordion replacement pipes to get rid of some of the restrictive inlet (suck side) system.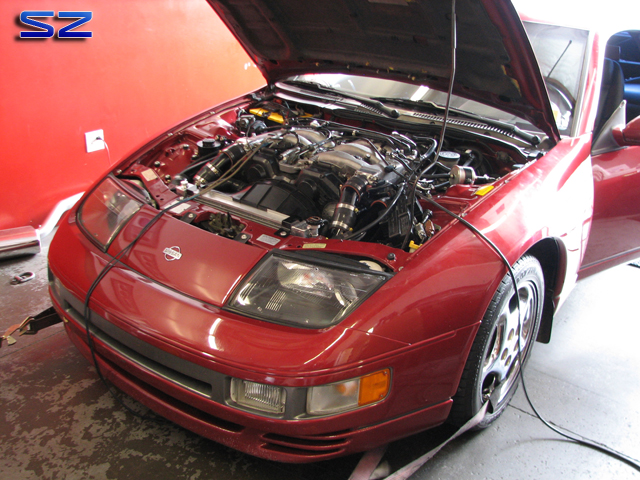 Minus Adam's intake piping, Evan had the same overall mods.  After the mods performed at our shop were done, we were all excited to see the results.  Evan had surprisingly enough a Genie 2.5″ Catback too!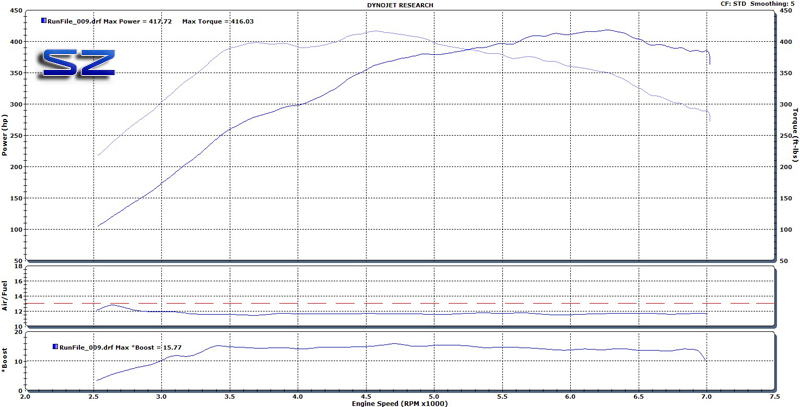 91 octane, 15 psi for 417 whp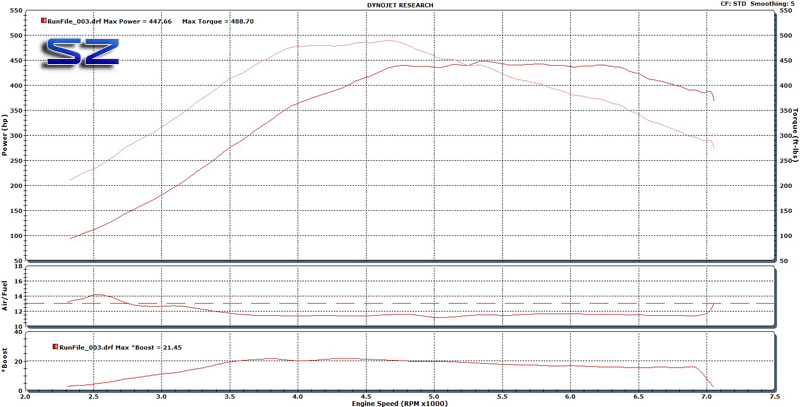 100 Octane for 447 whp!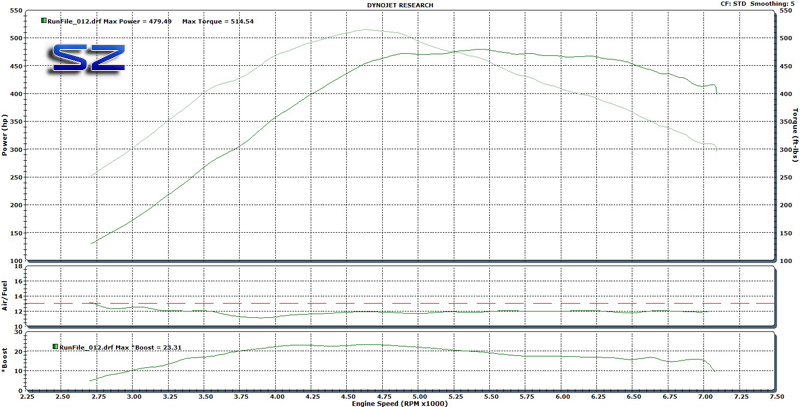 Q16 for 479 whp!!
All that with stock turbos!  Congrats to Evan and his lovely lady for being patient with him and his Z! 😉