Mike's got the thirst for power in his Nissan truck. He hauls heavy loads and wants to rips the tires loose at the same time.  Mike wants to have his cake and eat it too!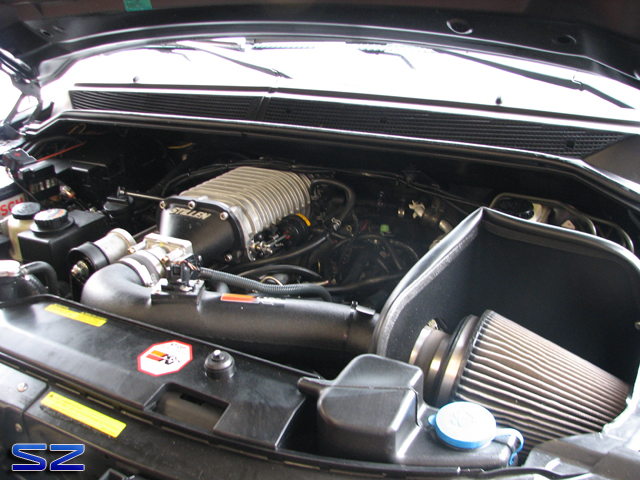 This Titan is equipped with Stillen's Roots Blower for instantaneous boost.  Mike brought his truck to us shortly after having the blower installed by another shop.  He had his concerns about the quality of work performed and good thing he did.  Many things were not installed properly which would have eventually lead to catastrophic engine failure.  Besides fixing major issues we added s set of colder plugs and performed a minor tune thereafter.  Besides having the blower, Mike only has a catback and cold air intake.  Stock Titan dyno anywhere from 270 to 285 whp on a DynoJet.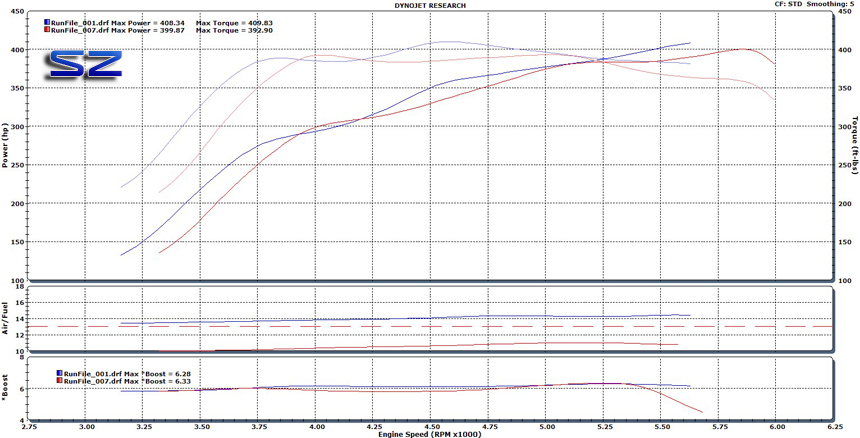 The blue run was performed to get a baseline and it was scary to find where the A\F was.  After some needed love and tweaks the A\F (red run) now is in a much more comfortable range.  Mike is now thinking about some JWT S1 Cams!  Stay tuned.