Juan from Bardabe brought over his 2007 350Z MT HR for some basic pulls and left with more power and a safer car.  Looking at his baseline dyno (in blue) it was way to lean to do a full pull.  His Z had his custom cold air intake, test pipes, and catback.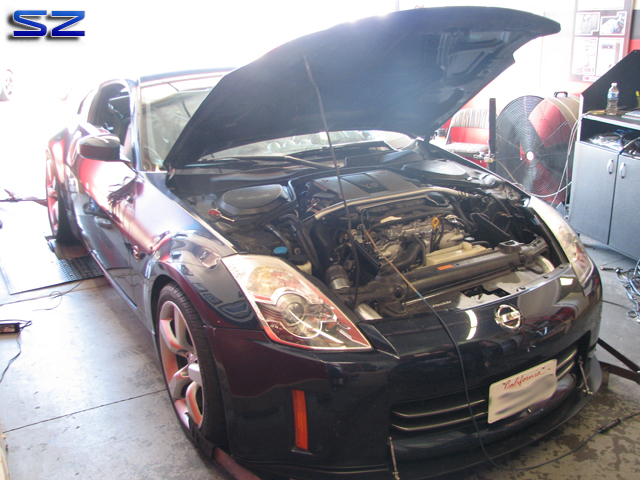 I don't remember what catback he's running (Greddy?).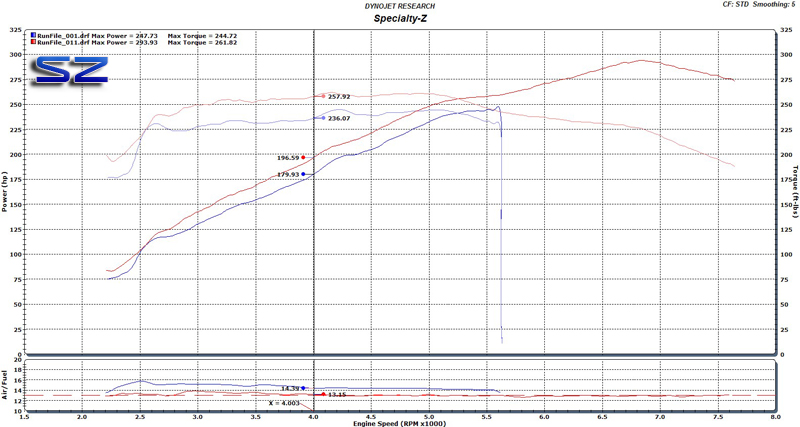 We ended up with 293 whp and 261 wtq.