Dean finally got his Z tuned this week.  We've been so busy over here at SZ that we didn't have a chance the last several months to get his monster the proper attention required.    His mod list can be seen here:  Dean's Mod List
He plans to make the upcoming June 12th IDRC event, competing in the True Street Class.  The dyno graph below shows his race fuel tune on boost and also on nitrous.  One can see how well the nitrous works, it is only used to get out of the gate and shuts off at 5500 RPMs.  This should be enough to get him into the 9s.  Now go kick some ass!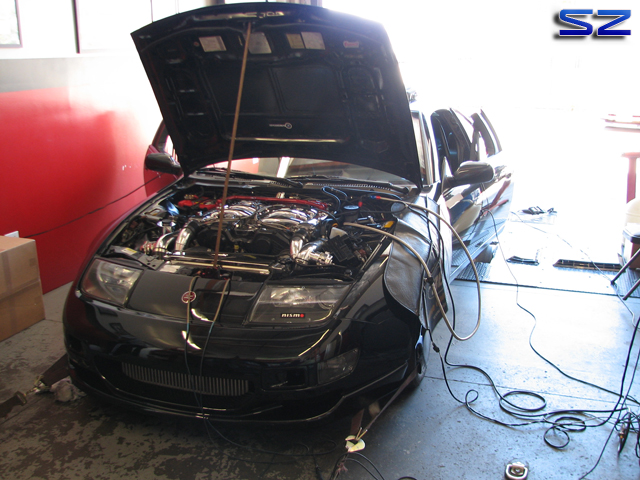 No, that's not Dean with the pot belly.