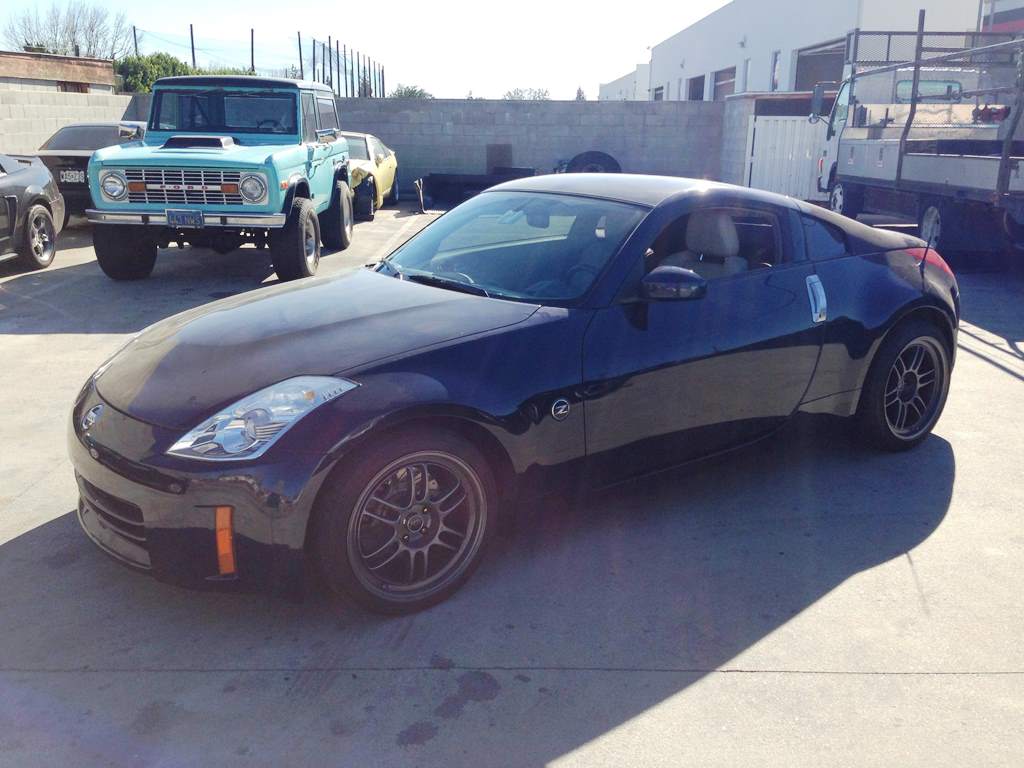 Excuse the terrible quality of the photo!
David's 350Z came in for a tune with your basic bolt-ons such as a cold air intake, test pipes, and cat back.  We don't typically blog on "common" dyno tunes but the results of David's tune were impressive for the VQ35HR engine.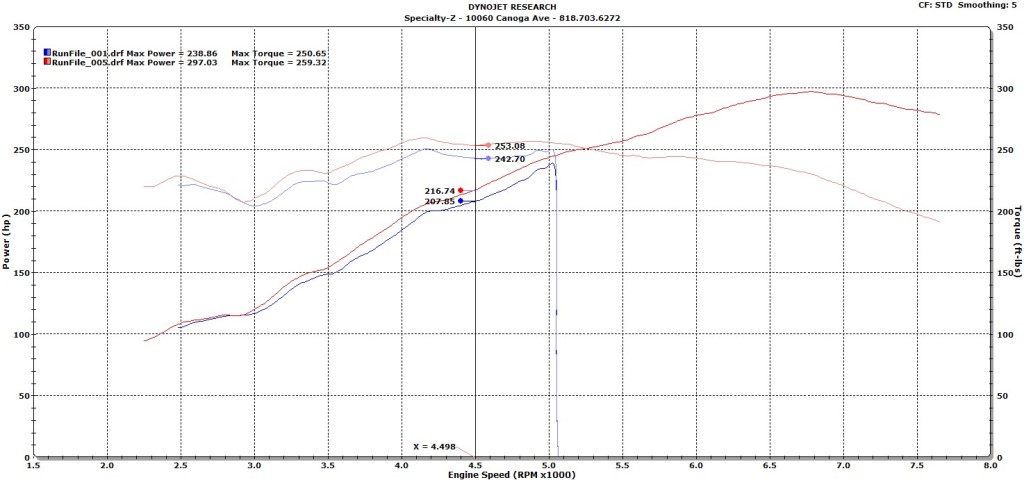 We didn't complete the baseline pull because of how far off the AFRs were (blue run).  At 4500 RPMs we picked up 9 whp and 11 torque.  An impressive 297 whp on 91 octane.  Running with the 370Zs in terms of peak power made.