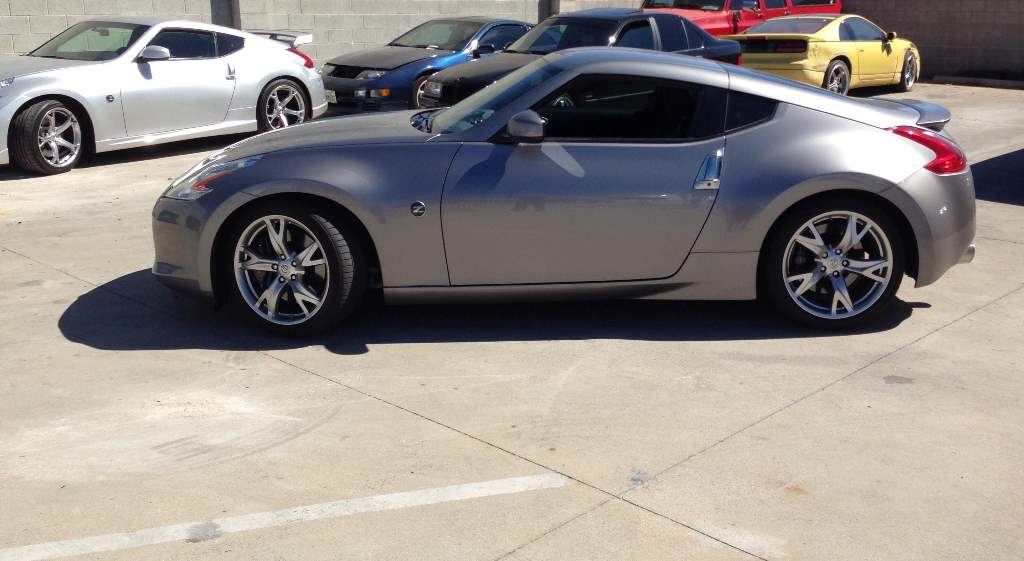 Jeff came to us from LV so we can tune his beautiful Z.
Armed with the standard bolt-ons like a Stillen Gen 3 Intake, HFCs, and catback exhaust.  Stock exhaust manifolds.
The blue run is our baseline which was pretty high already!  310whp, not bad for just a baseline!  However after some tuning we were able to get up to 320 whp.  19 whp gain at 5700 RPMs!  Both runs above were performed in 4th gear.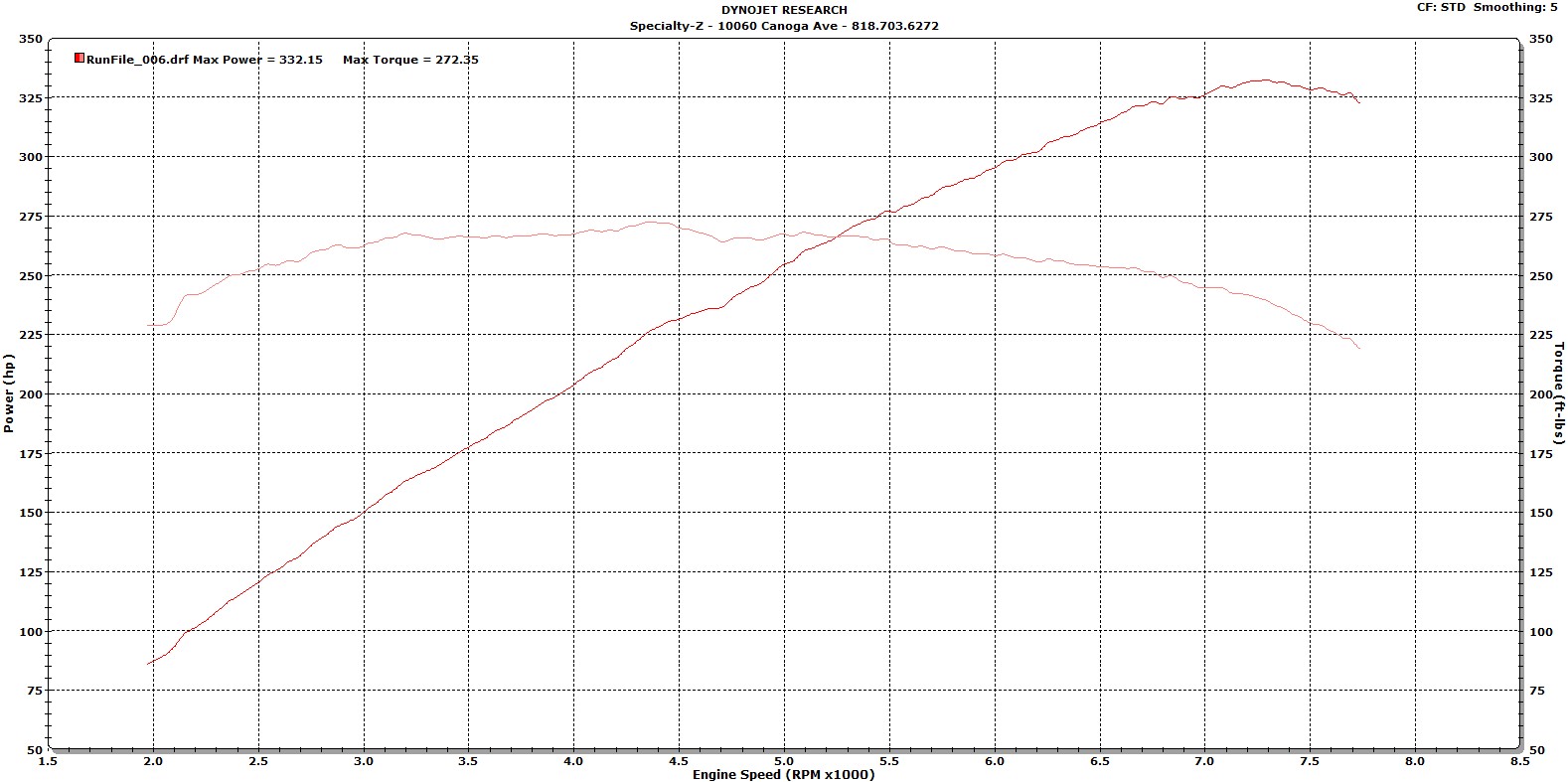 Finally, our 5th gear run for a very impressive 332 whp and 272 torque!  Congrats Jeff!