Jesse from Florida sent us his Z32 to straighten out the issues he was having with it.
The way it arrived to SZ.  Hard to tell by the photo but there was much clutter and lack of detail put into it.  The Z had some sort of "built" short block.  It had stock rods and Wiseco pistons.  It came equipped with GT2860RS turbos.  It had alot of good parts but it had alot of hodge podge as well.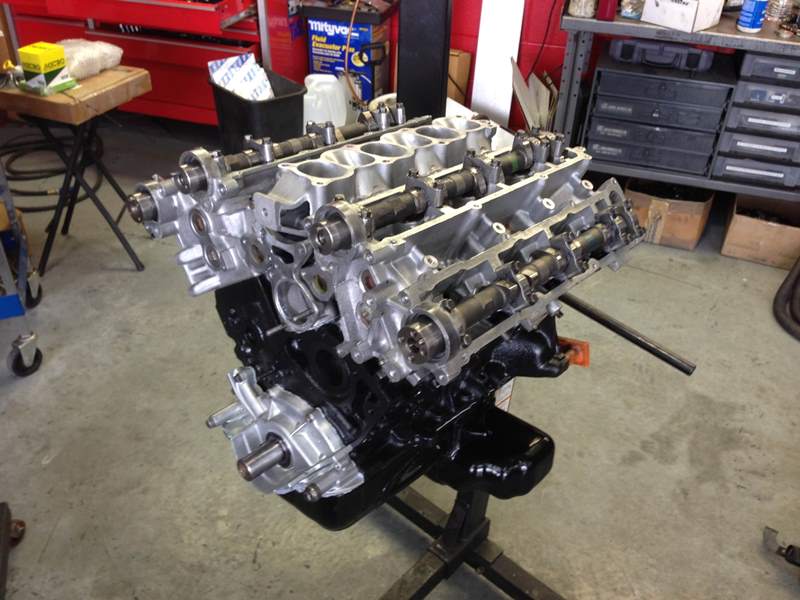 We turned to an IPP Stage 4 Long Block that comes with CP Pistons & Carillo Rods.  We swapped over the existing JWT 500 cams and HD valve springs.  A new set of lifters were also added.
Port matched lower plenum.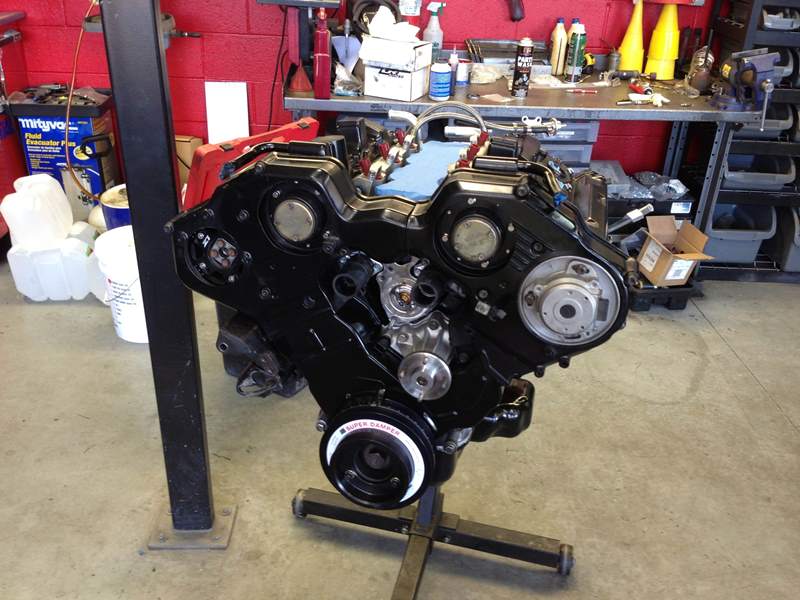 Existing 300Degree Rails and Nismo 740s were also swapped over along with adjustable BDE Intake Cam gears,  Z1 Exhaust Gears, BDE Low Pro Motor Mounts, and MSP Manifolds.  An ATI Race Damper replaces the cheap copy underdrive pulley.  Valve covers were painted black to give it a clean and refreshed look.  We fixed several plenum coil bracket bolt holes and one needed to be completley re-welded, drilled, and tapped to save it.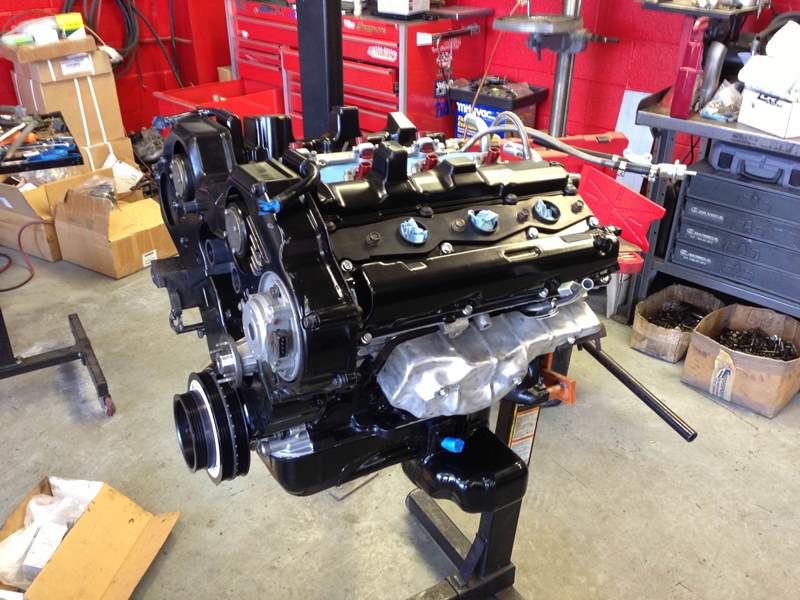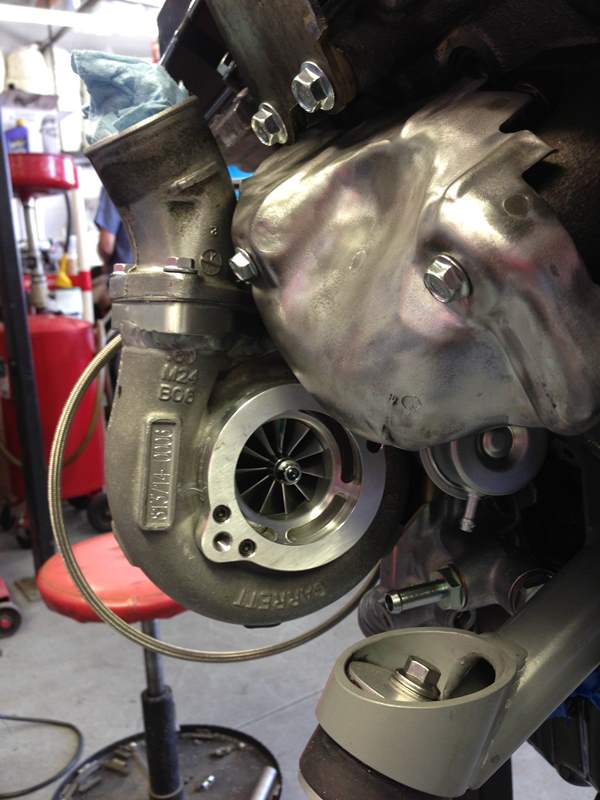 We switched over to the JWT GTX63s, note the anti-surge housing.
Ash inlet piping that was opened up to match the turbo's inlet size.
Ready to go into its home!  Z1 throttle bodies already installed onto the intake manifold.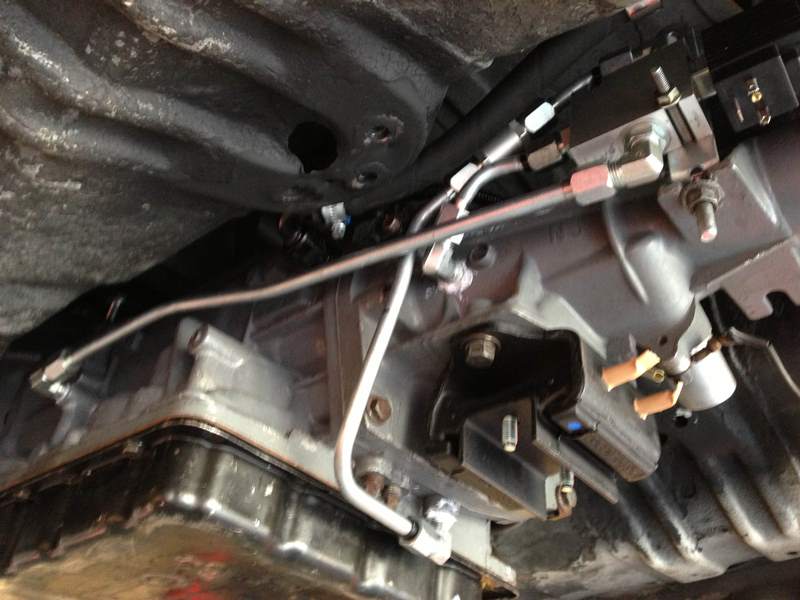 We also used Jesse's Z to proto-type our trans brake for the Nissan automatic.  It also has our racing AT trans package.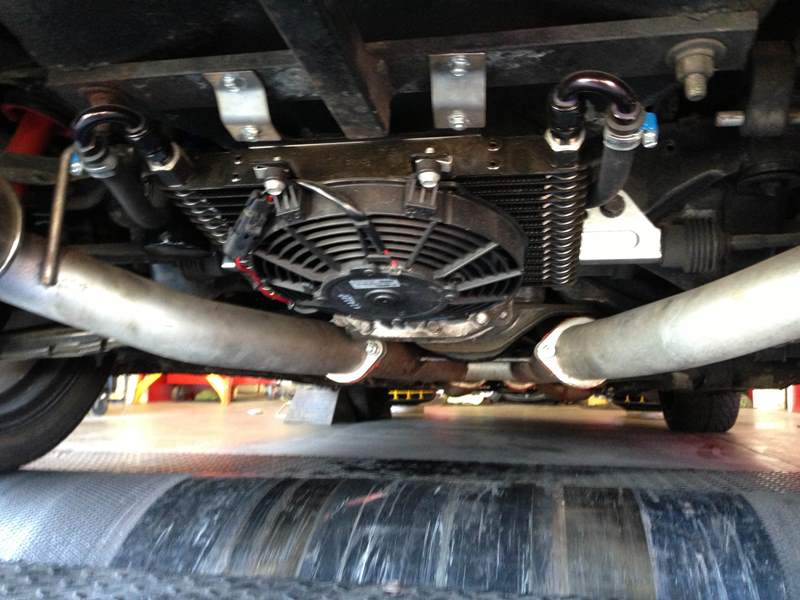 Real estate in the front of the car was non existent so we installed a new trans cooler\fan in the rear of the car along with an external trans filtering system.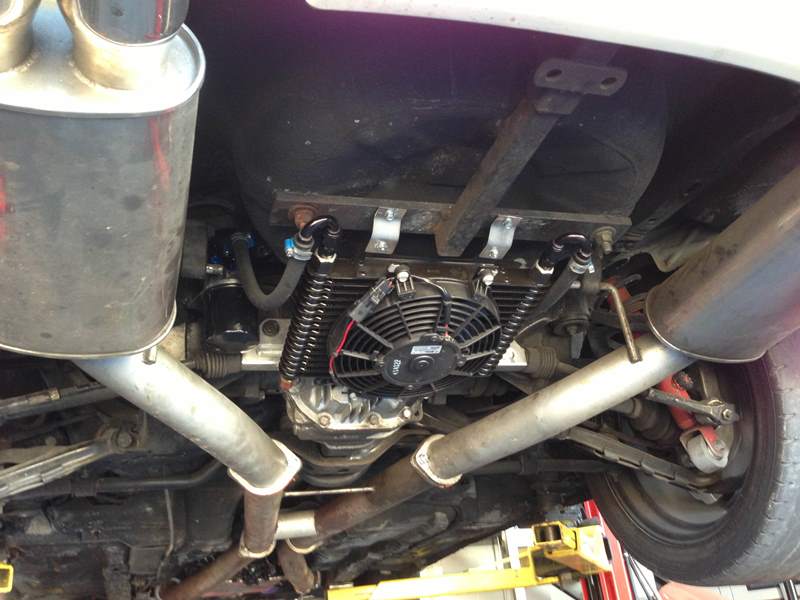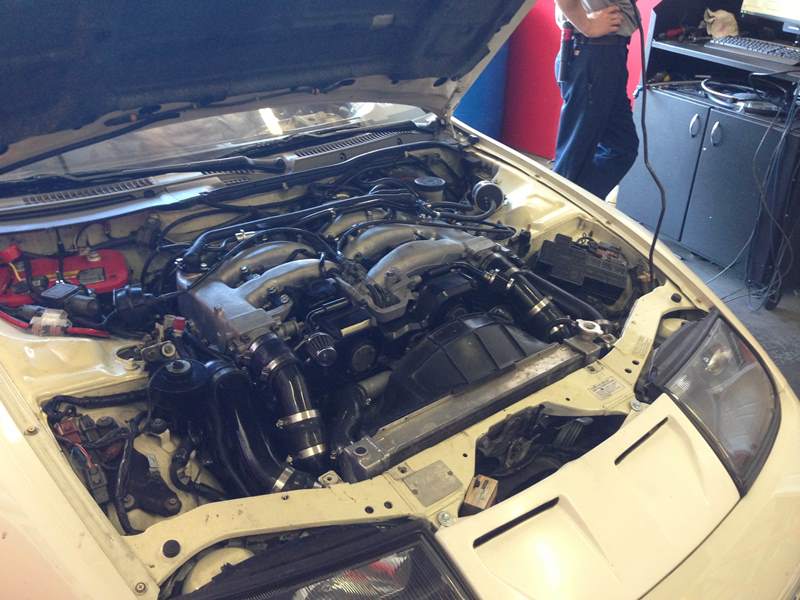 Cleaned up and on the dyno!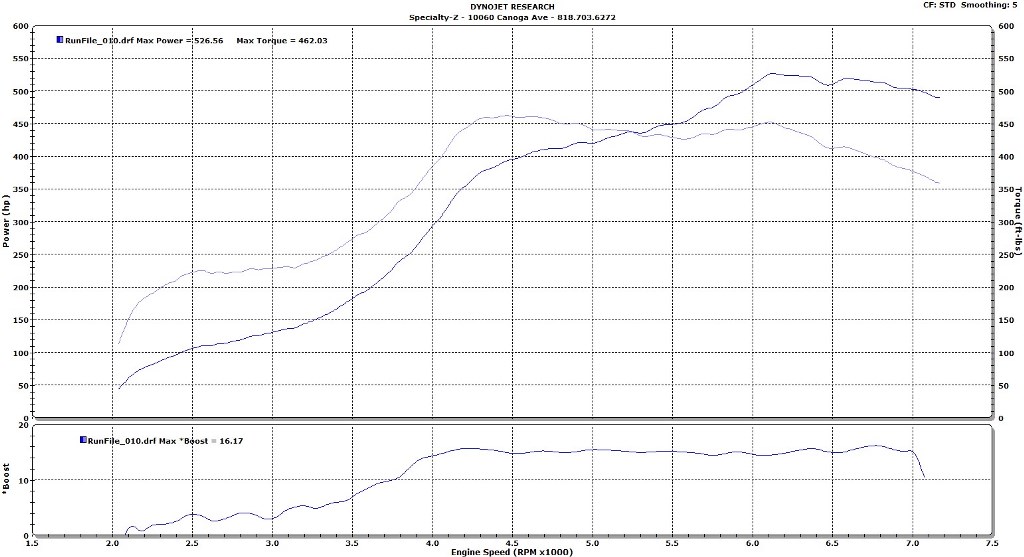 91 Octane Tune, we didn't have 93 Floridian fuel so we used what we had.  Stellar performance out of an automatic Z on pump fuel!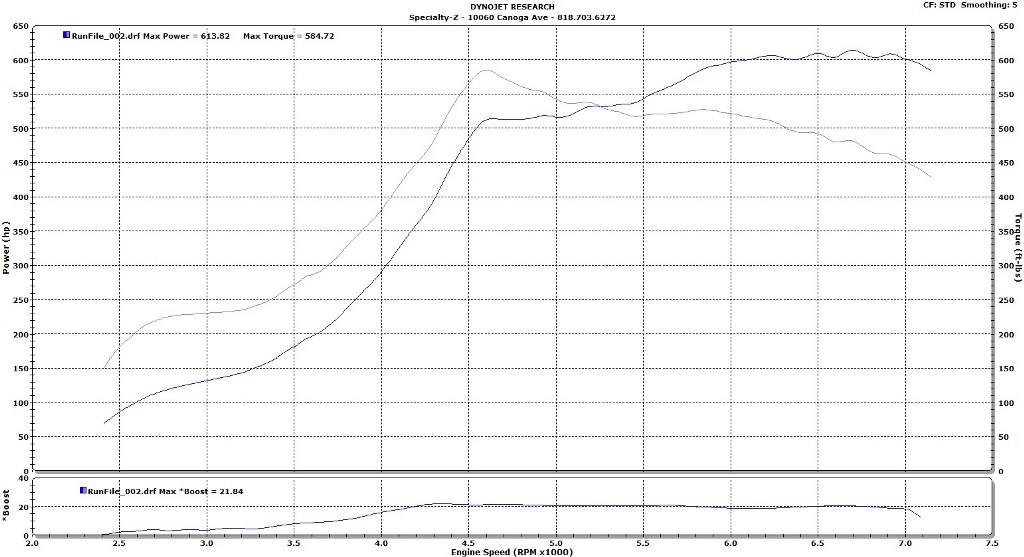 100 octane fuel for 613 whp!  21 psi of boost.
Q16 for just enough to break into 800+ whp!  Ready to run 9s at the drag strip and ready for daily driver action.  No compromises.  With the use of dual fuel pumps we were able to get the 740s to squeeze enough fuel out and keep it safe.  Jesse will use our ECU switching device to make use of all his tunes with no fuss.
https://www.youtube.com/watch?v=H-Mip0KH0BU&feature=c4-overview&list=UUGF0ohSpE-ld_6MeVhmTvdg
Final dyno tuning run on Q16.  You may need to copy\paste the URL to view.
Getting picked up to go home to Florida!  Thank you again Jesse!