Evan came back for Round 2 to win the heavyweight belt for stock turbo.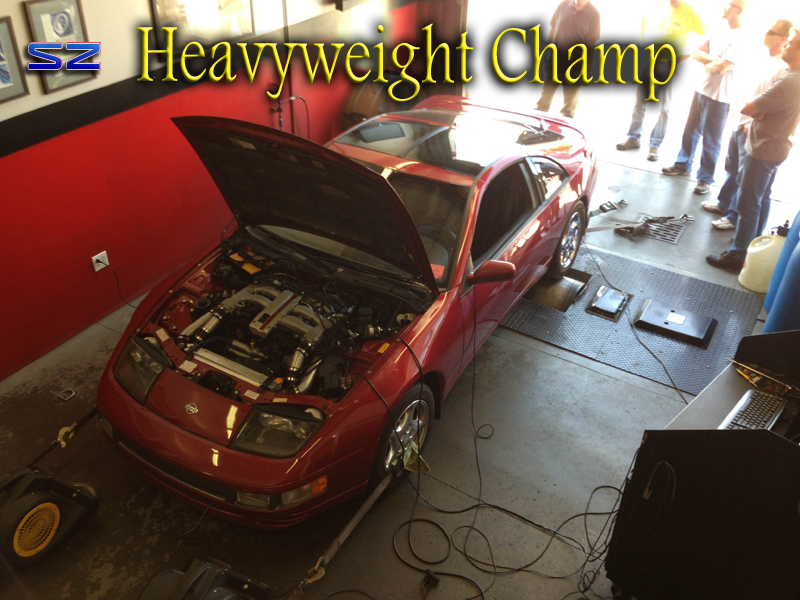 This was the last time Evan came in CLICK ME
We mad impressive power but the itch had gotten to Evan.  Ash Inlets were added and as a small minor down grade we installed a set of our SZ 3″ to 2.5″ High Flow Cat Pipes.  Knowing we wouldn't be using Q16 to make the needed power, a Walbro 485 (E85) fuel pump was installed to get the needed fuel delivery.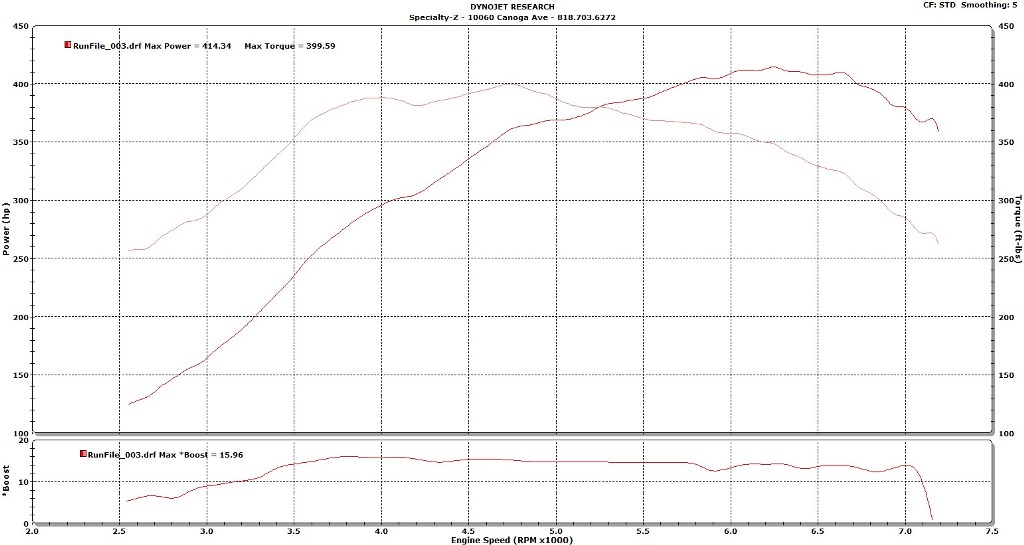 Our new 91 tune with the changes in mods.  Very impressive for 91 octane and stock turbos.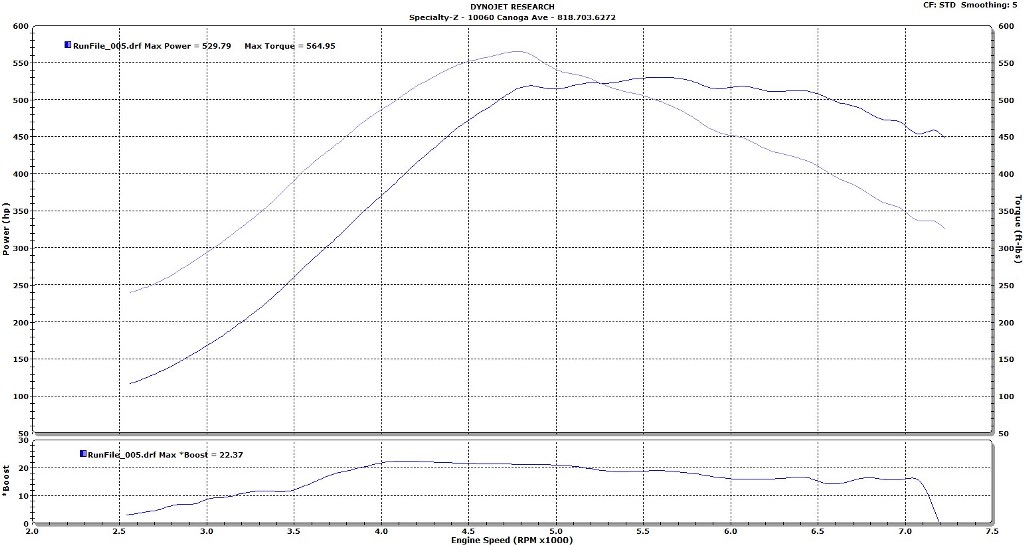 E85 tuned!  529 whp and 564.95 torque!!!!!!  What an amazing gain in power!  Insane power while being environmentally green!  What a beautiful thing.  Thank you Evan and congrats!