Steve sent us his black sedan for some sleeper power.  We went to work installing a GTM Stage 2 Twin Turbo Kit with all the fixings.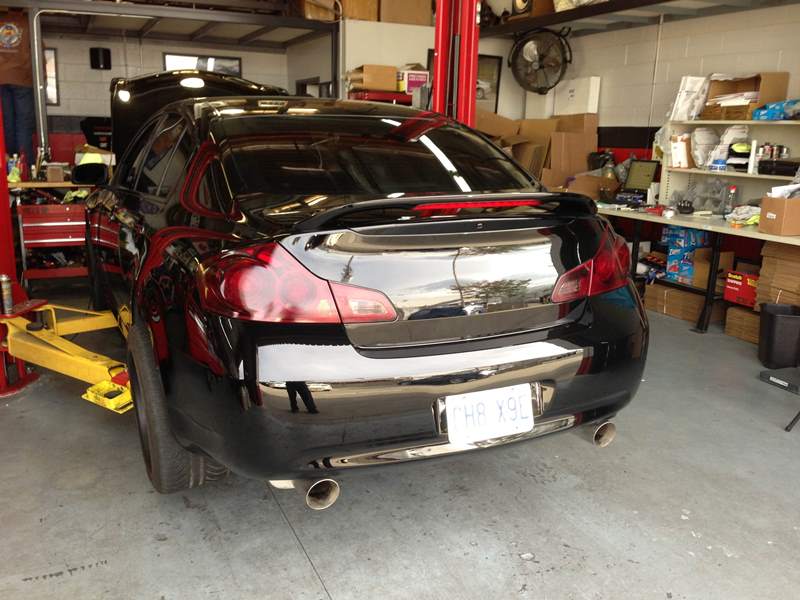 On the lift ready for surgery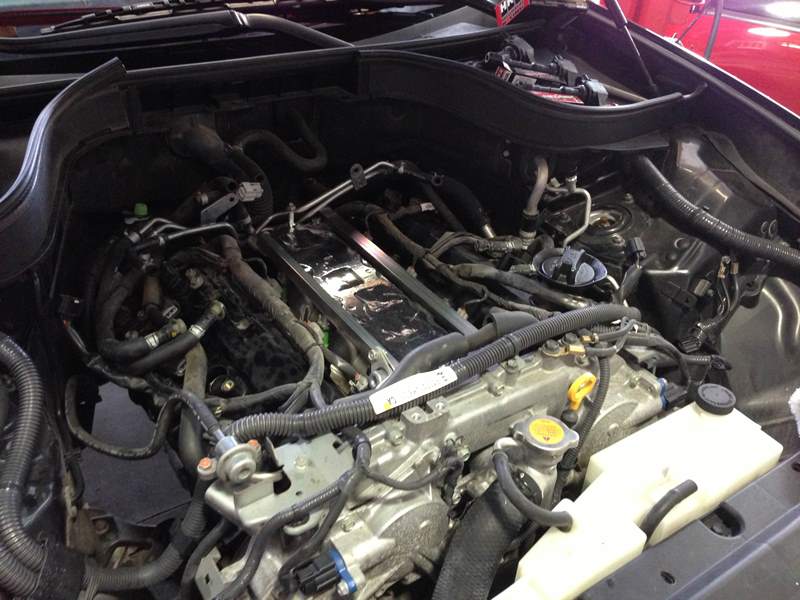 Intake manifold off to install the larger fuel injectors, colder spark plugs, and replace both valve covers.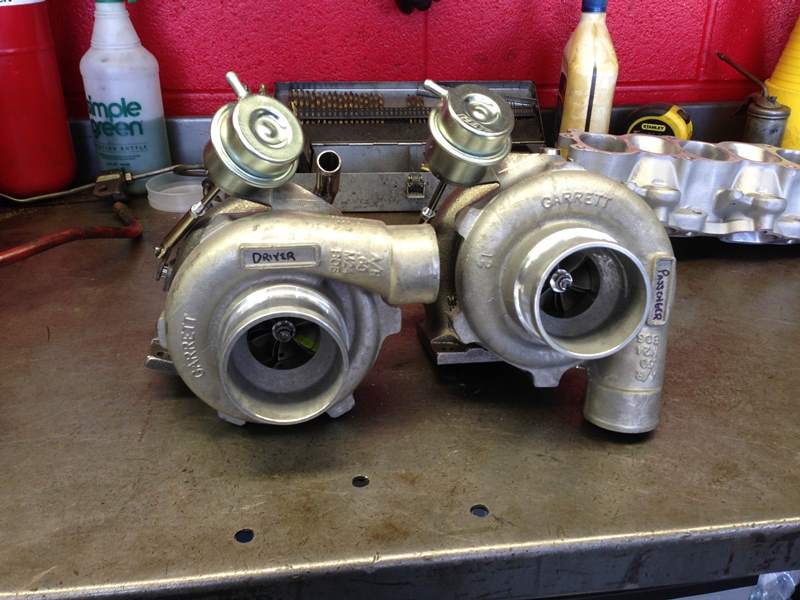 The heart of the kit are these GT2860RS turbos with .86 A\R turbine housings (Stage 2)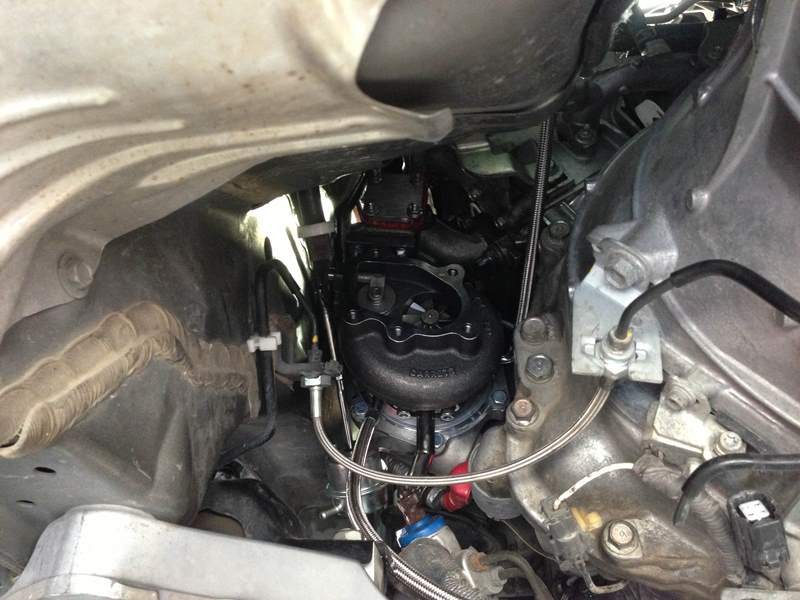 The driver side turbo installed.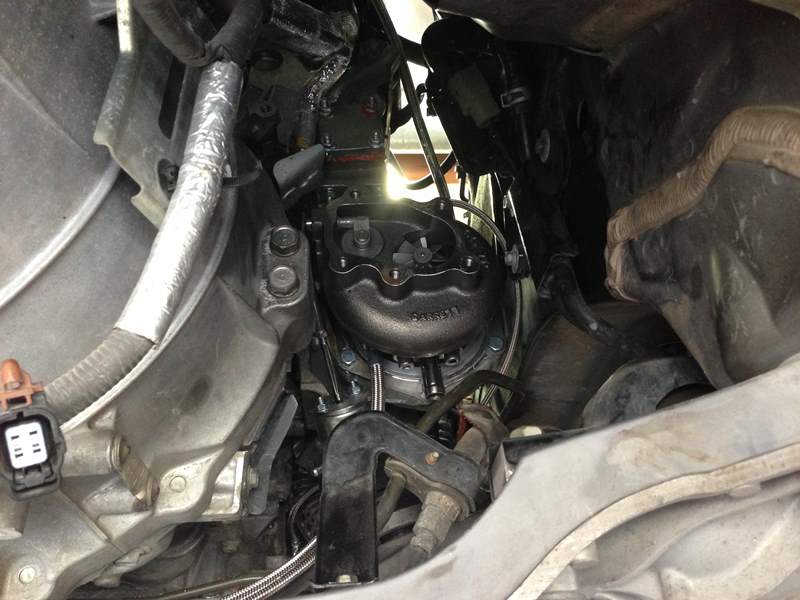 Passenger side installed.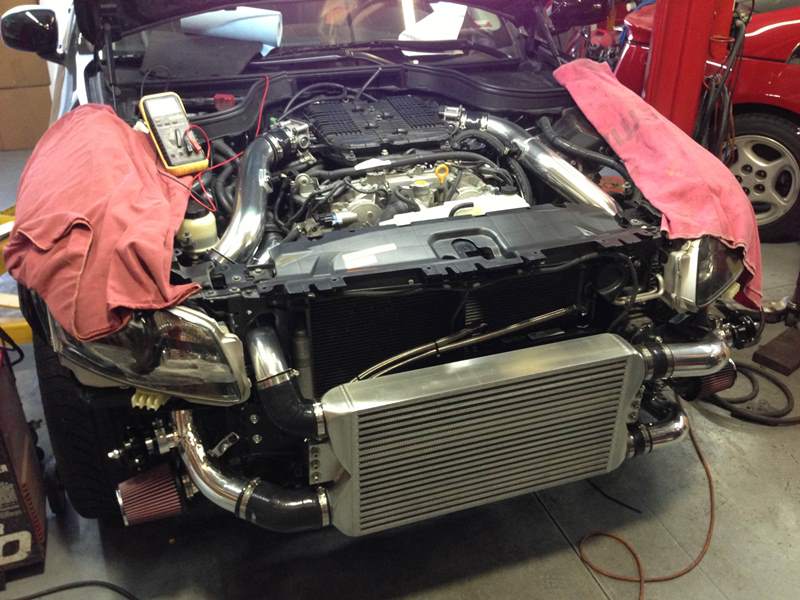 We also added a GTM 34 Row Engine Oil Cooler located behind the large intercooler.  The kit uses Tial BOVs which can be seen near the air filters in the above picture.
Since we went with the larger 3″ down pipes we modified the Stillen catback to cone up and then down for optimal flow.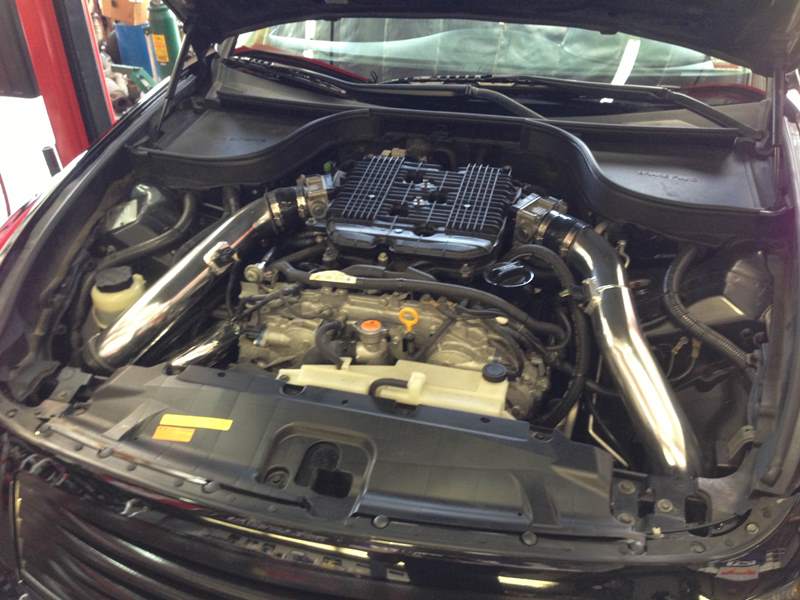 It would be hard to tell its turbocharged.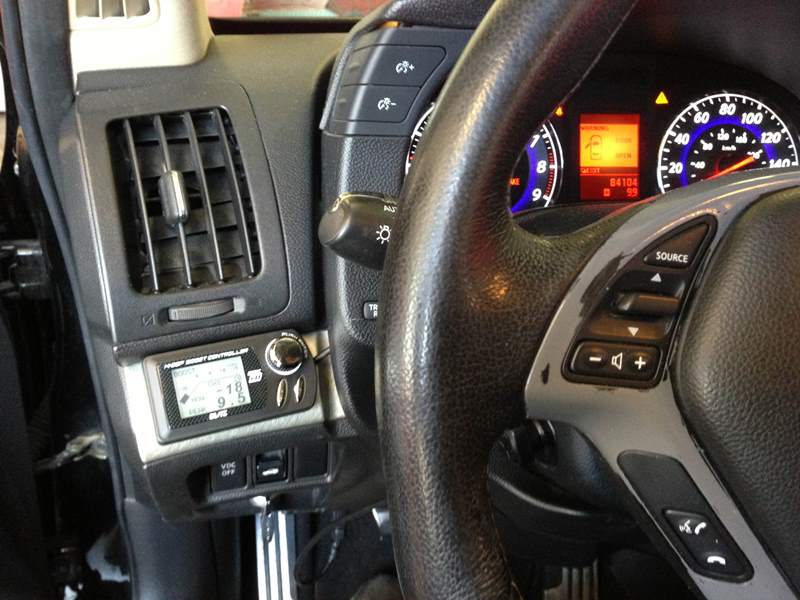 Boost is controlled with a Blitz sbc-iD Spec-R.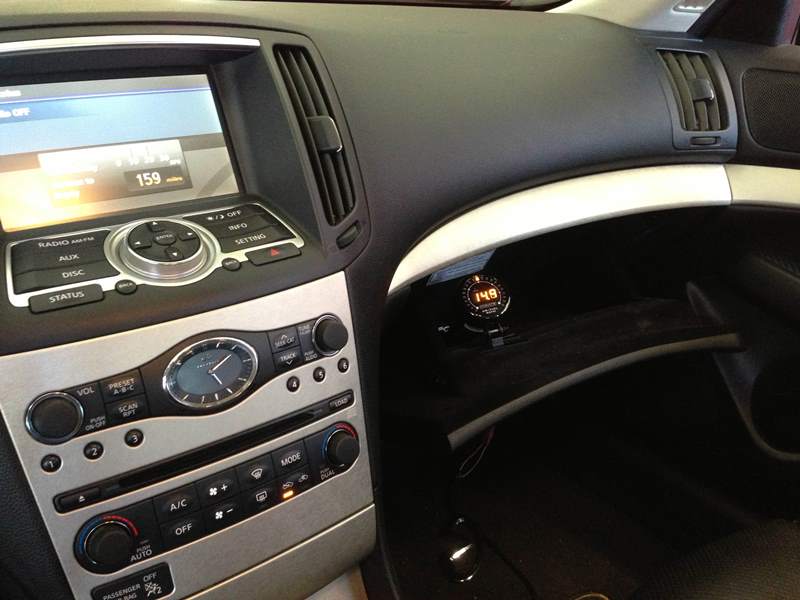 For good measure an Innovate MTX Digital Wideband Gauge was installed in the glove box.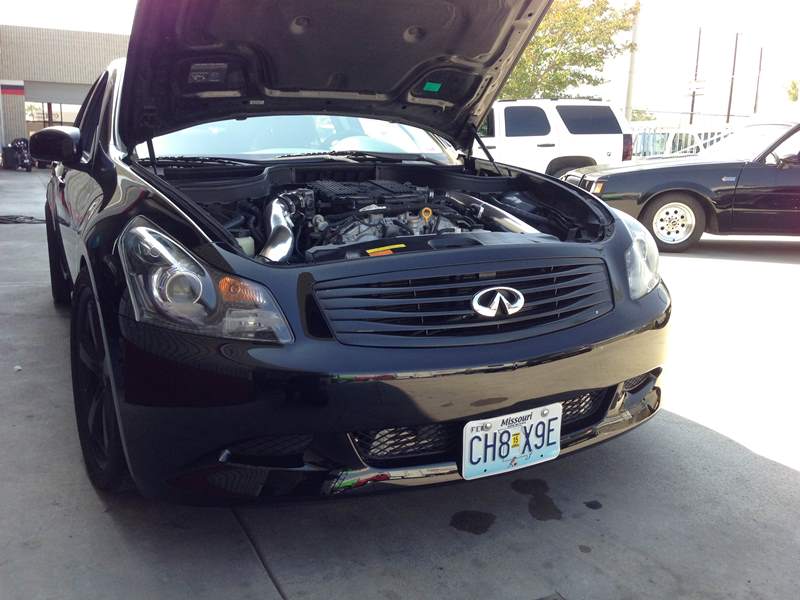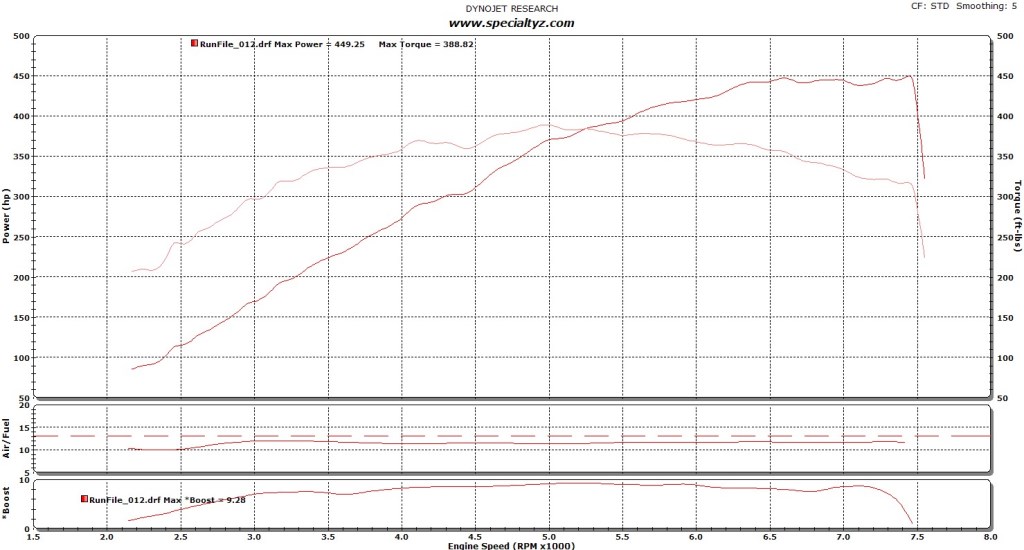 Tuned on 91 octane for 449 whp and 388 torque on 9 psi peak of boost.