Geo's 350Z came to us for some attention after some years of running on a Greddy TT kit.  We upgraded the fuel injectors from the RC 440cc to new Bosch 650cc.  We also replaced the ECU with the new Haltech Platinum Pro-Plug-In.  It previously had the old Haltech patch harness kit.  The shortblock has been built with Wiseco forged lower compression pistons and K1 rods.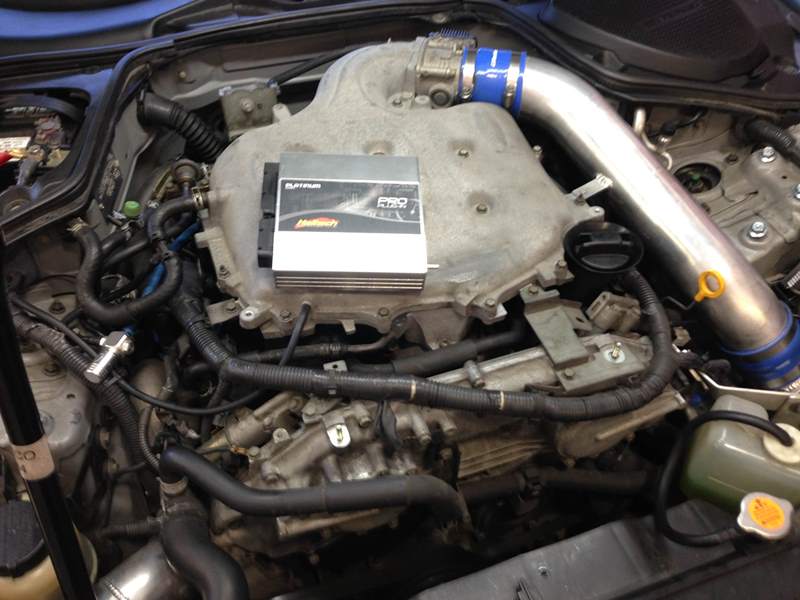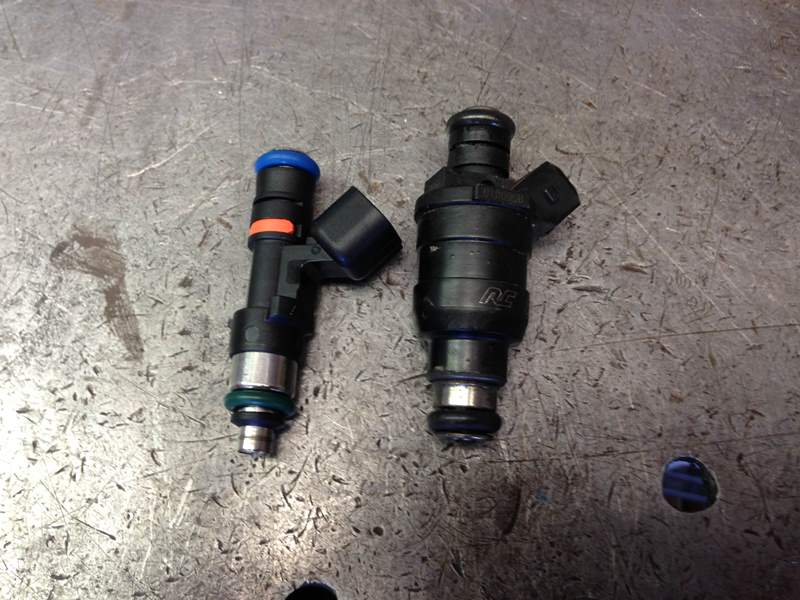 New Bosch injector on the left and old RC injector on the right.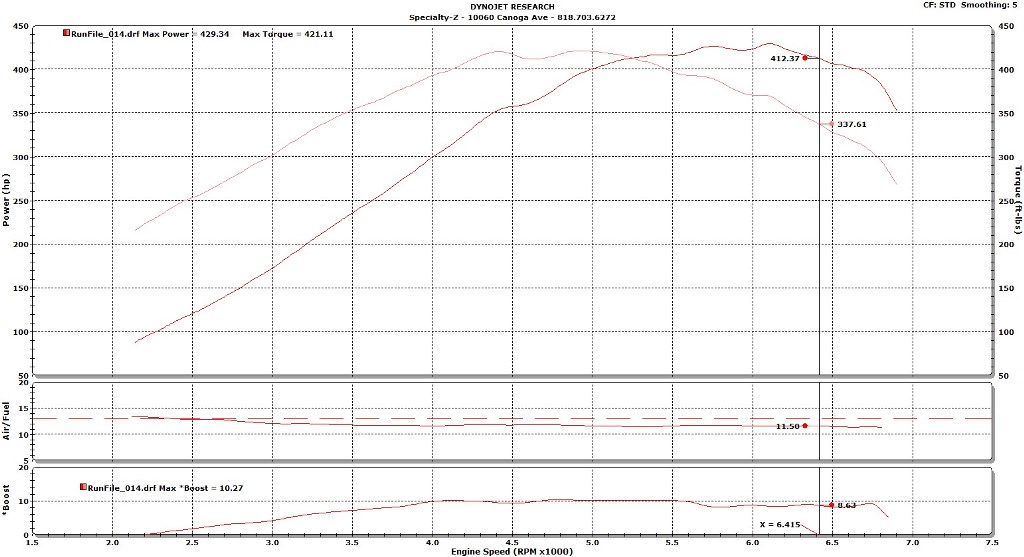 Tuned on 91 octane for 429 whp and 421 torque.