John, in the last year or so has brought his beautiful Z32s over to us for tuning.  His yellow Z has Sport 700 turbos, IPP engine, stock cams, MSP Manifolds, Nismo 740cc injectors, SZ full 3″ exhaust, Z1 TBs, CZP I\C piping & Ash Massives,  and dual POP with Selin elbows.  All available from our new store.  John did the work himself and did an excellent job on both cars.  Better work than I've seen from other pro shops.  Two thumbs up!  John has the help from his son Connor when it comes to working on the Zs.  Connor has been an integral part of John's SZ trips.  Connor also lends a hand around SZ if needed.  This last time John brought his family to enjoy some of the SoCal sights.
The Zs soaking up the rays in SoCal beach weather.
His red Z is equipped with Sport 530s, Nismo 740cc Injectors, MSP Manifolds, SZ 3″ downpipes and test pipes that cone down to 2.5″.  Stock I\C piping, Stillen Intercoolers, and dual pop round off the majority of the engine mods.  You may notice he has a roll bar in this Z.  John plans on participating in some local AZ time attack events.  Both of his Zs are running proto SZ MAP sensors.  No MAFs on these Zs.  Nice since his yellow Z has BOVs.  This is one of the new products we're working on in the near future.  There's still some more work tweaking to be done.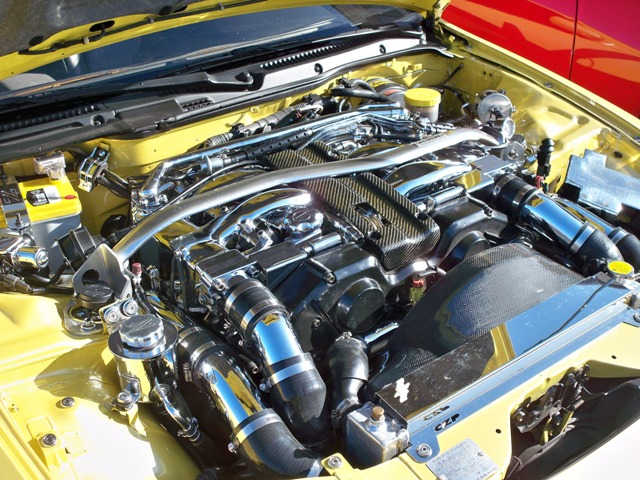 Clean execution from Yellow Bird.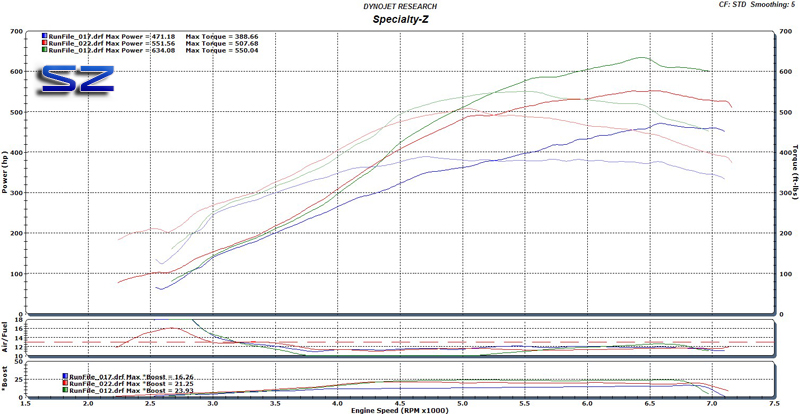 Blue is 91 octane, Red is 100 octane, and Green is Q16.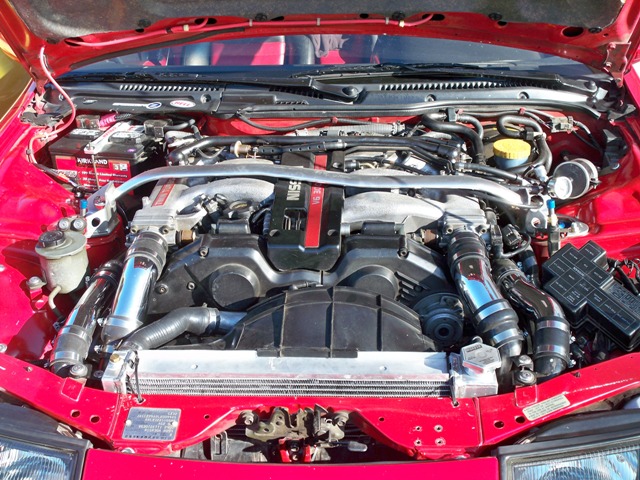 The Red Phoenix.  More sleeper with a hint of SPL Coilover Blue.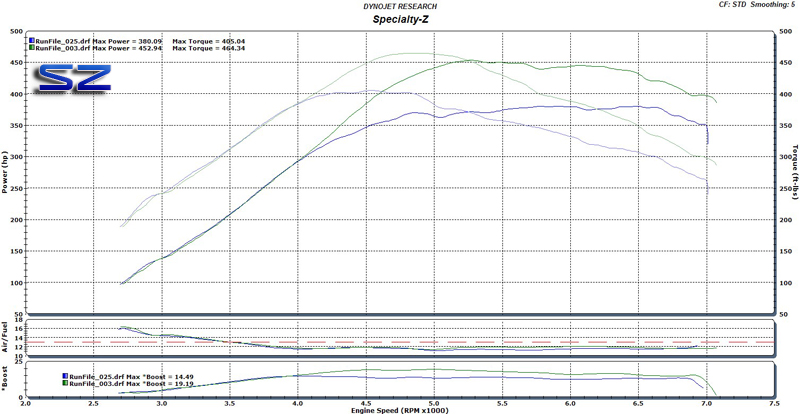 Blue is 91 octane and Green is 100 octane.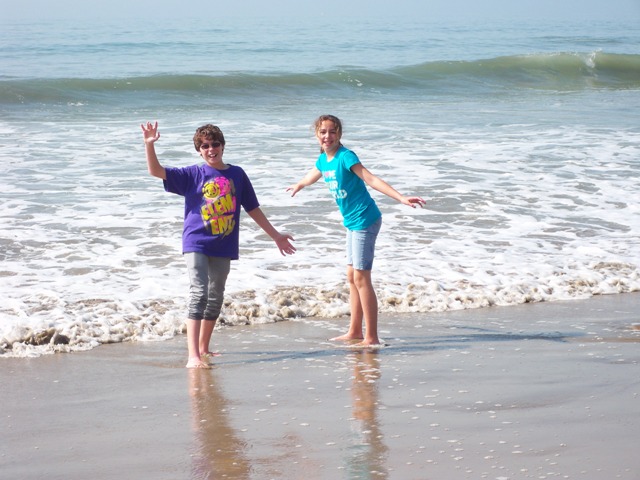 The Zonaz kids: Connor & Jill.