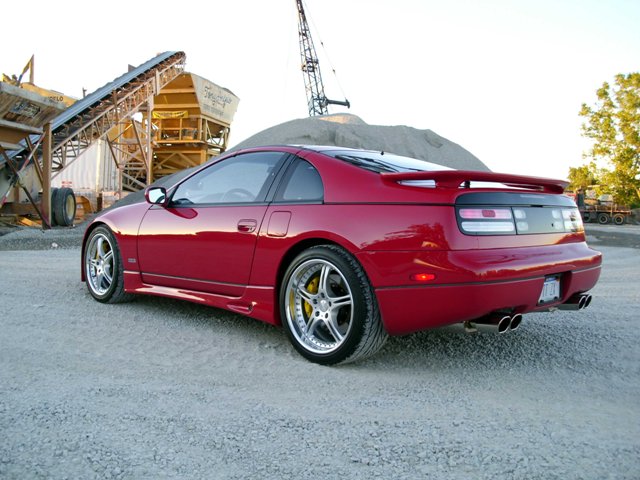 Paul came to us from Arizona to tune his beautiful red Z32TT.  Already sporting our SZ ECU Switcher we went to work tuning for 91 and 100 octane fuels.  An overview of this red Z's engine performance mods:
IPP Built Engine
Stock Cams
Stock IC Piping
MSP Manifolds
JWT Sport 500 Turbos
3″ Downpipes & Test Pipes
B&B 2.5″ Catback
Greddy Profec-B Spec 2 EBC
SZ Max Street Clutch & Flywheel
Nismo 615cc Injectors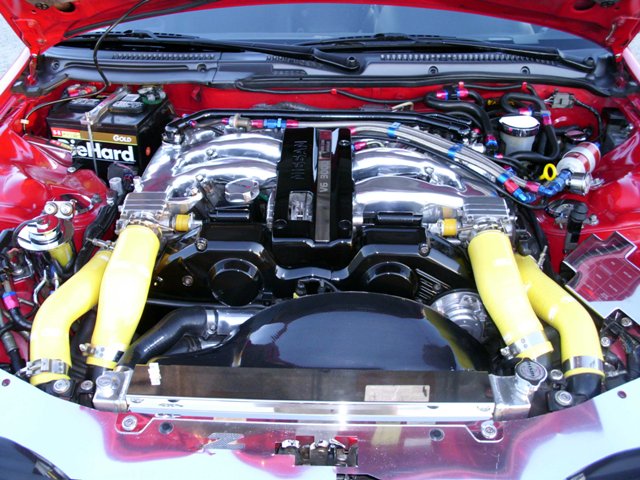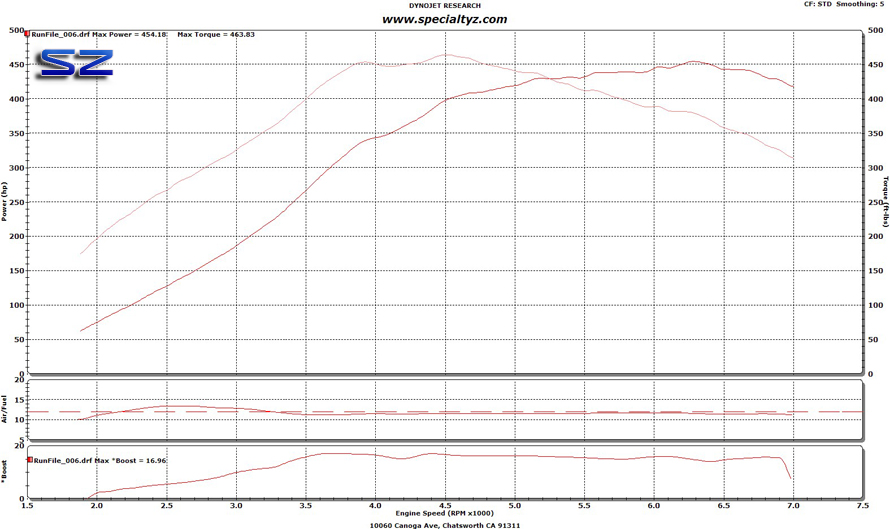 First up is the 91 tune.  Strong #s for 91 octane, boost peaked to 16+ psi around 4400 RPM and tapering down as RPMs climbed.  Gotta love small turbo torque.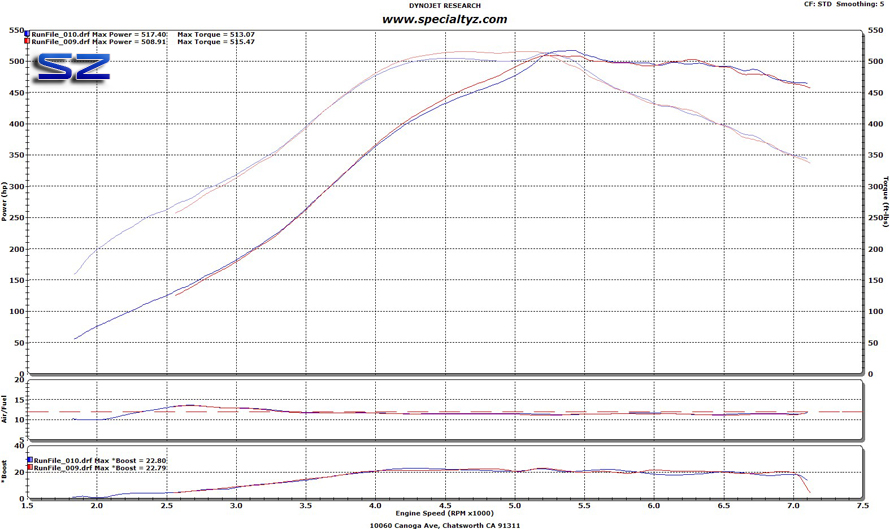 100 Octane tune for an impressive 500+whp.  Two runs are shown, the blue run it slipped the drum roller from 4100 RPMs to 5200 RPMs.  The cold tires couldn't grip the roller very well with all that instant torque.  The red run displays a clean pull once the tires heated up.