Eli has been a long time friend and customer of ours and his recent trip to SZ had us tuning and installing his new ASH I\C & Inlet Piping.
Eli's mod list taken from his TT.net profile:
1995 Nissan 300zx
Built Engine w\Wiseco Pistons (.020)
Eagle Rods
JWT HD Valve Springs
JWT 500 Wild Cams
BDE Cam Gears
Garrett 2560 Turbo(s) w/Cast divider & Inconel blades
HKS Actuators
Nismo 740cc injectors
Selin translator
Z1 58mm Throttle Bodies
Ash 2.5″ Intake Piping Kit
SZ Expansion Discharge Pipe
Ash Inlet Planar Piping set up
SZ 5 bolt 3″ Expansion dp's
SZ 3″ to 2.5″ testpipes
MSP Manifolds w/ functioning EGR (for California Smog Nazi's)
UR complete pulley kit (minus the UR waterpump pulley)
HI overdrive waterpump pulley
HKS BOVs
B&B Triflo Round Quad Tip Exhaust
SZ High 5 Clutch
SZ Alum Segmented Lightened Flywheel
Ash Massive Intercoolers
Howe Radiator
Taurus SHO fan/shroud
Electronics:
SZ ecu (16 programs)
SZ modified clock ecu program selector
Blitz Sbc i-color with A/F monitor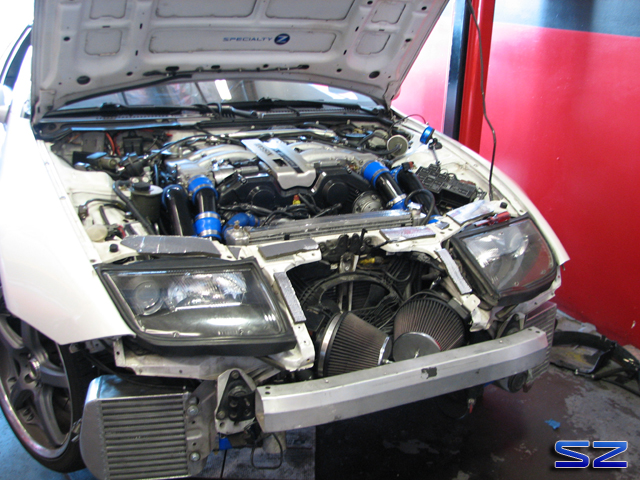 Nice added benefit of the planar intakes is the ability for more air flow to the vital cooling components.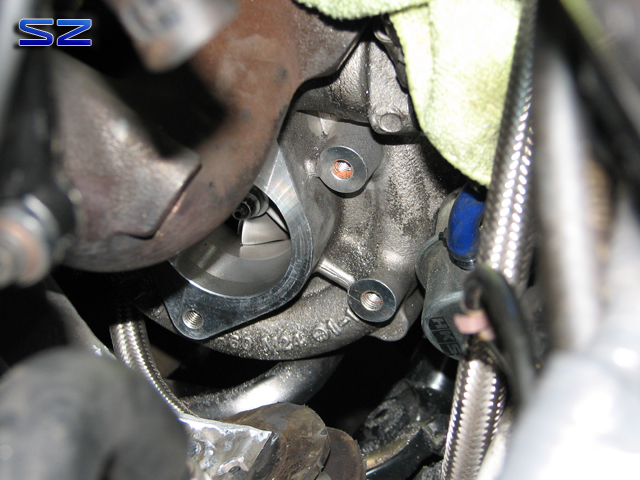 2560R turbo that required custom inlets due to the non-Z32 clocking.
CLICK ON DYNO TO SEE FULL VIEW
Eli's tune on 91 octane, peak power at 14 psi with a minor spike to 16 psi.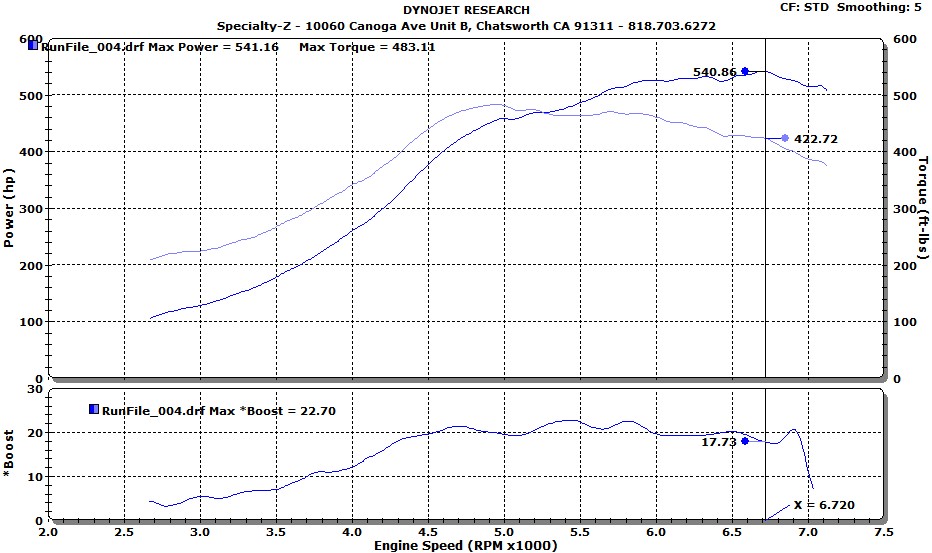 100 octane peak power produced on 17 psi.  Very good looking power\torque curve.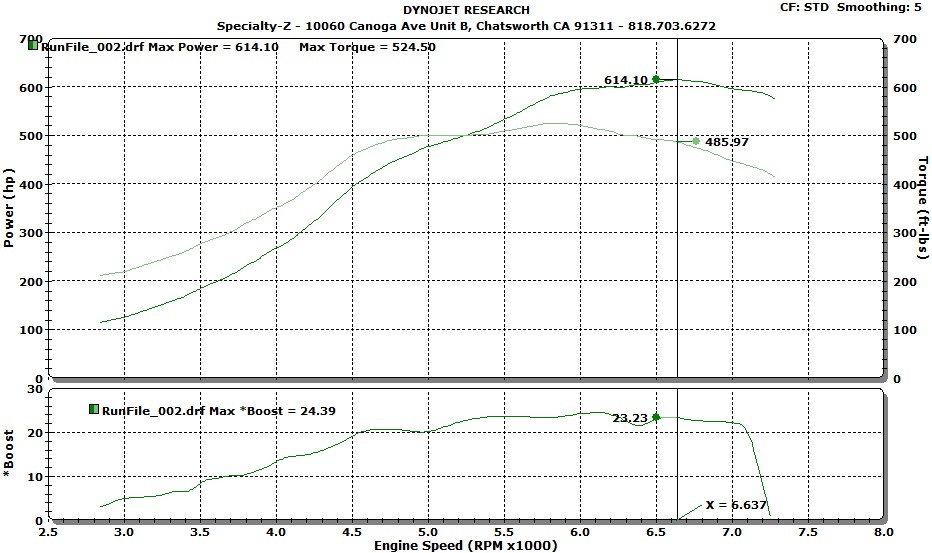 The cherry on top….. Q16 to crush our record on 2560R turbos.  Making easily over 600+whp with the addition of "breather" mods.  A job well done to Eli.  You came a long way! (not distance, although its a little bit of a drive).