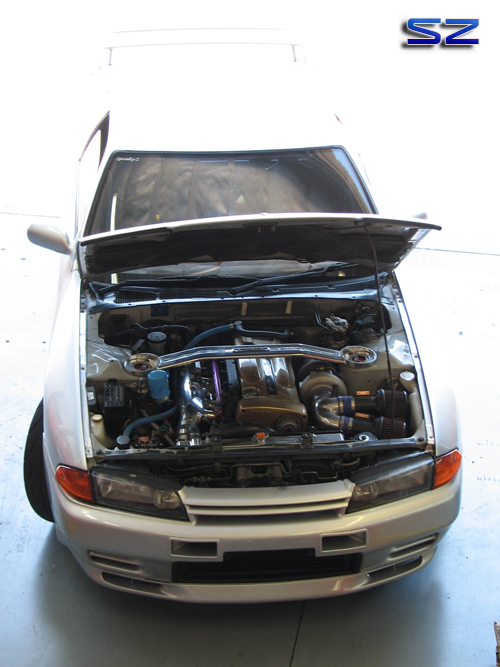 Its been awhile since we tinkered on the R32.  After waiting for a custom twin carbon clutch from RPS  we were able to dust Godzilla off.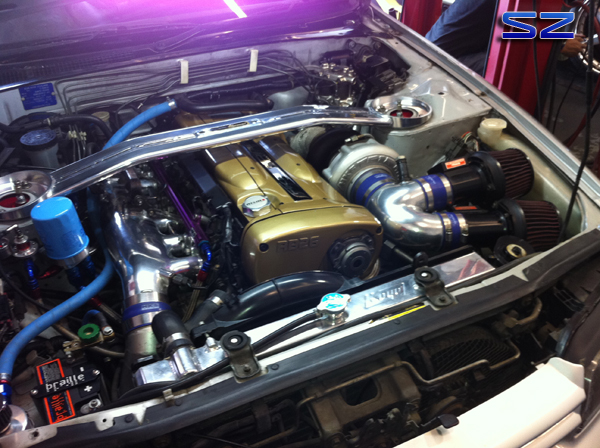 This JUN RB27  had some changes with its catch can and we added a Braille battery.  The battery was previously in the rear, but this required us to run a cut off switch in the rear (NHRA rules).  Forcing us to drill a hole in the bumper…. no thanks!  Some fuel upgrades will be coming with an addition of ID injectors.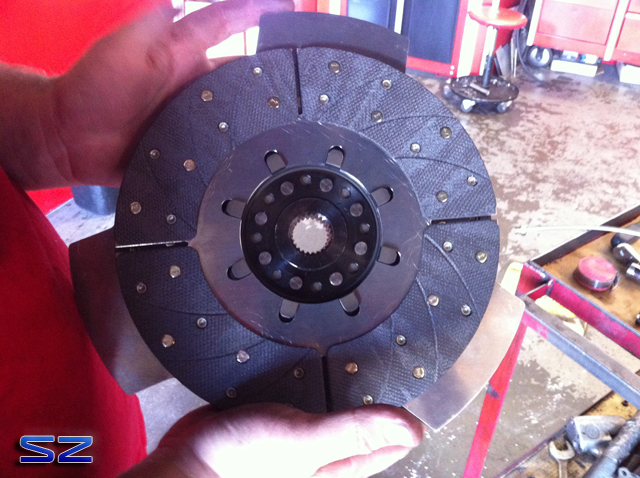 RPS used a trick Porsche style hub and floater disc to keep noise down and engagement super smooth.  Note the inner disc right outside the hub  This is the discs "attached" together.
You can see how this flywheel side disc (key) looks without the outer disc on top of it.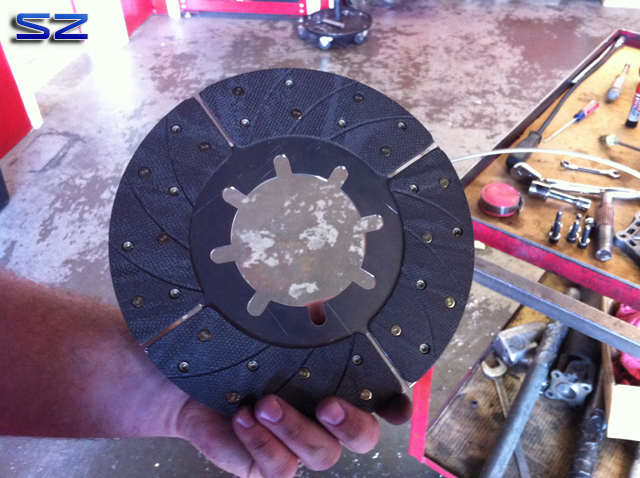 The "outer" disc.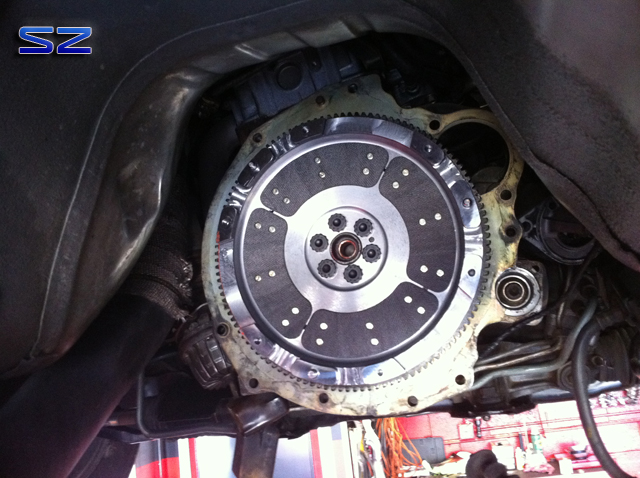 Lastly the aluminum carbon "insterted" flywheel bolted in with ARP bolts.
At the same time we converted the pull style setup to an internal "race" slave cylinder.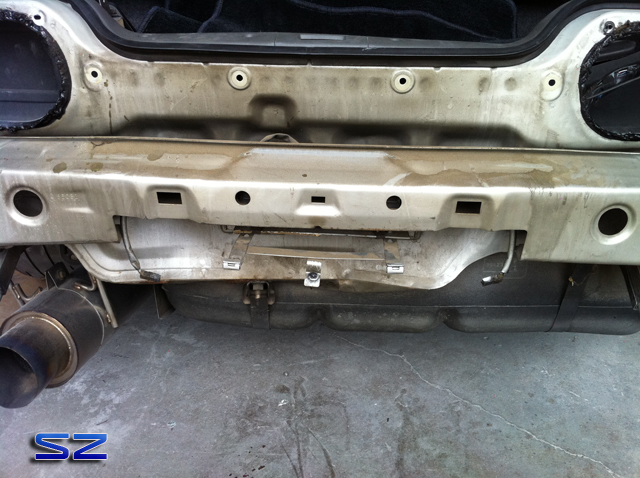 Following the clutch install we sent the GT-R to the body shop.  We found "old" rear damage that had been covered up.  You can see it was rear ended at some point in its Japanese island life.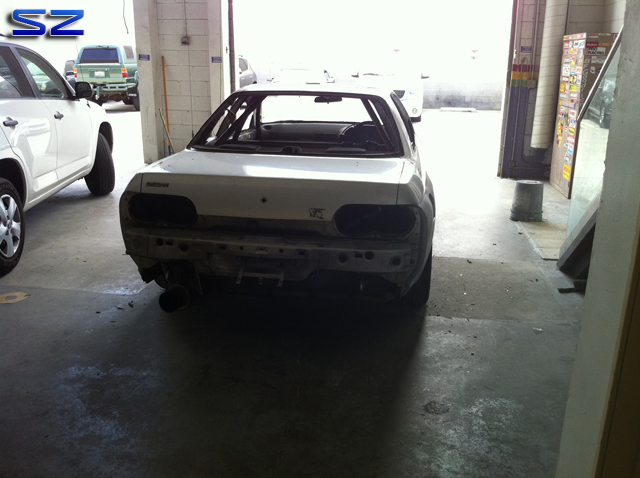 Getting stripped down.
Interior stripped down and prepping the cage for paint.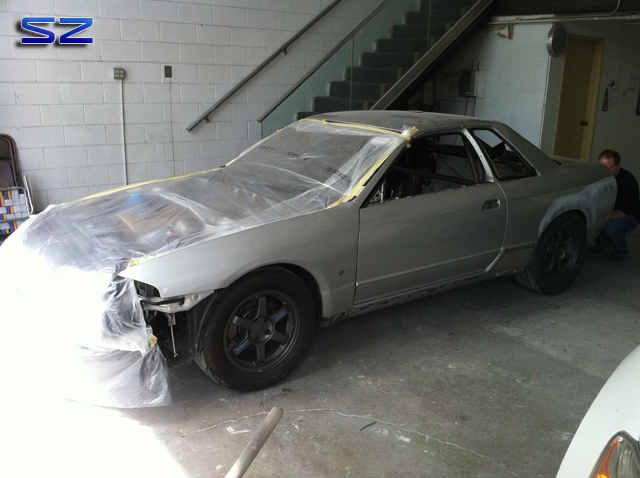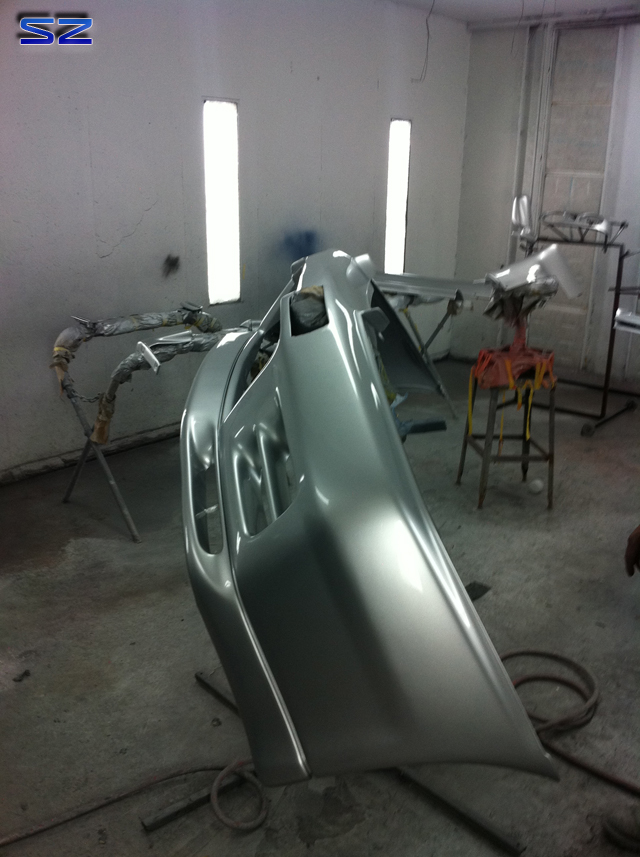 The front bumper particularly needed much work.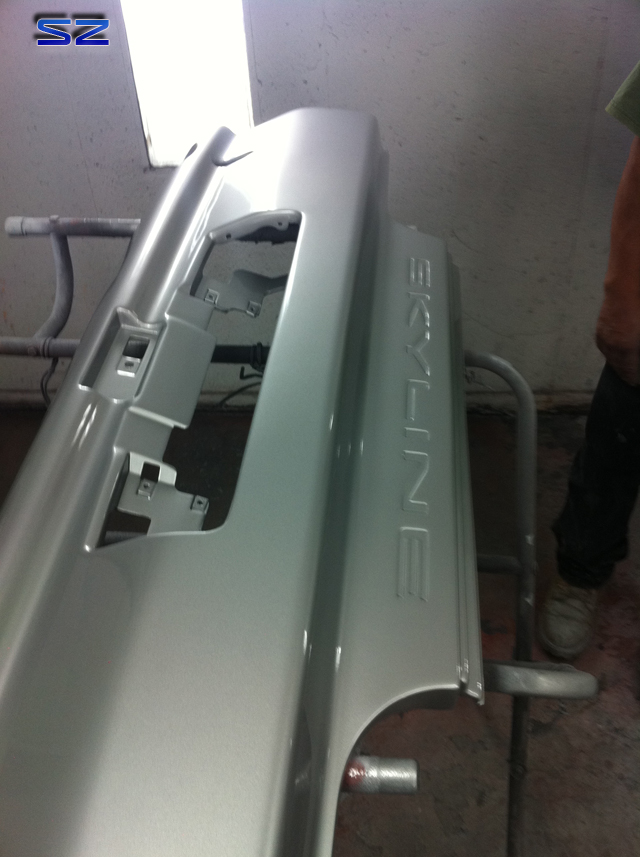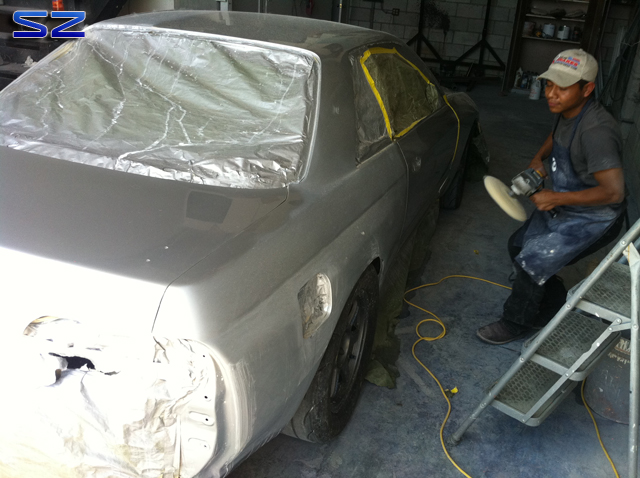 Painted and getting polished.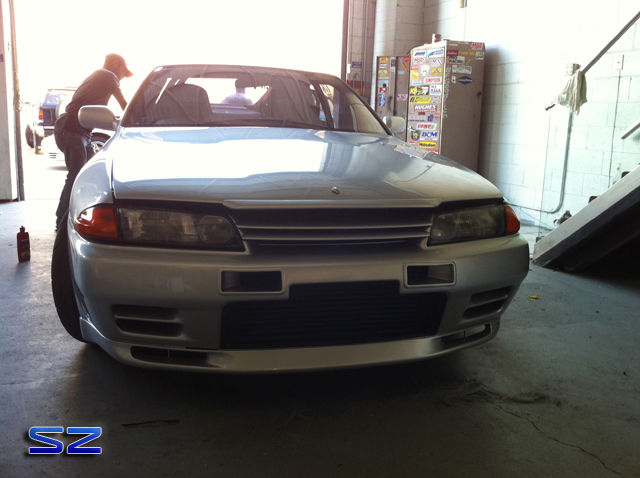 We had the FMIC painted black for a stealthier\cleaner look.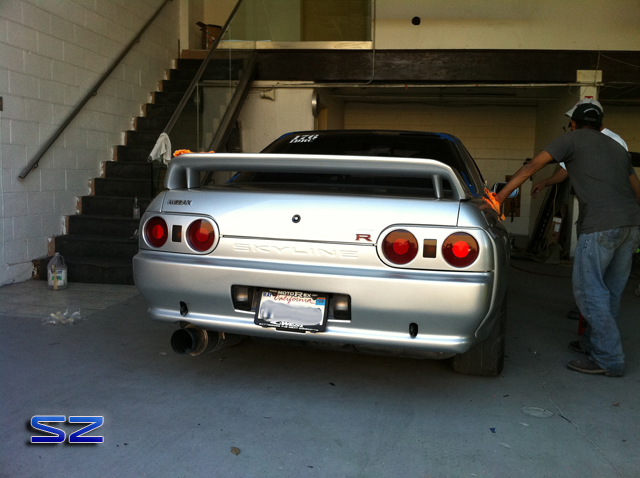 The final wipe down.