Jason brought us his 370Z equipped with an AT for some dyno comparison on the Motordyne M370 Intake Manifold.  Tony @ Motordyne has taken the HR intake manifold that came equipped on the 07-08 Z33s and modified them to work on the VHR engines.  The result is improved power & torque up to 6200 RPMs.  The runner length is one of the largest differences when it comes to the two intake manifold differences.  Results below.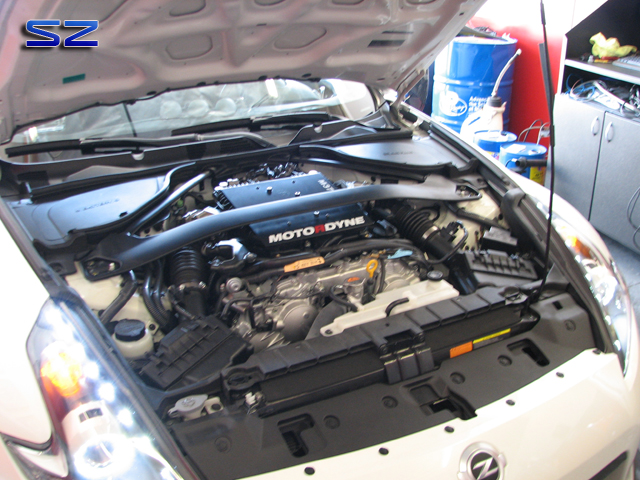 Factory engine cover can be installed for those wondering.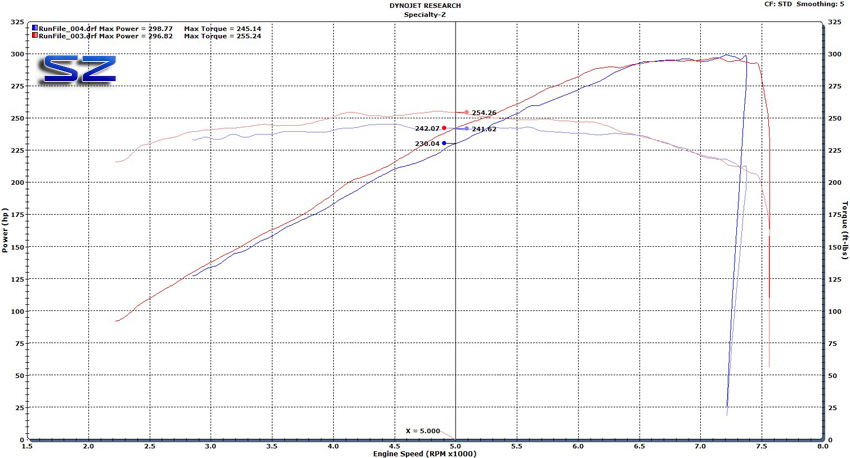 Some nice gains to be had.  We saw an average of 7 HP & Torque with a good amount gained between 3800 and 6200 RPMs.  At 5K we gained 11 torque and 12 whp.