Another congrats is in order for our boy Mark.  He came by a few weeks ago to surprise us with his new purchase.
I'm starting to wonder that this blue color isn't quite as rare as I thought.  😉
Here the GTR is getting wetsanded to remove the factory "orange peel".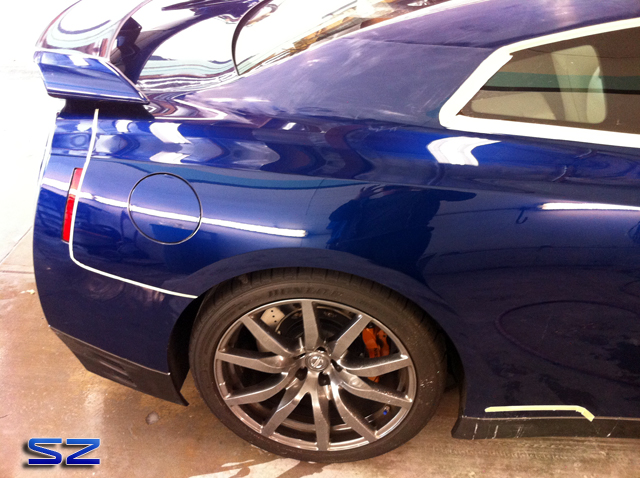 It's hard to tell in the picture but there is a big difference shown here on the rear fender.
I had the opportunity to drive Mark's GTR and it's an amazing vehicle.  Thanks for the ride!