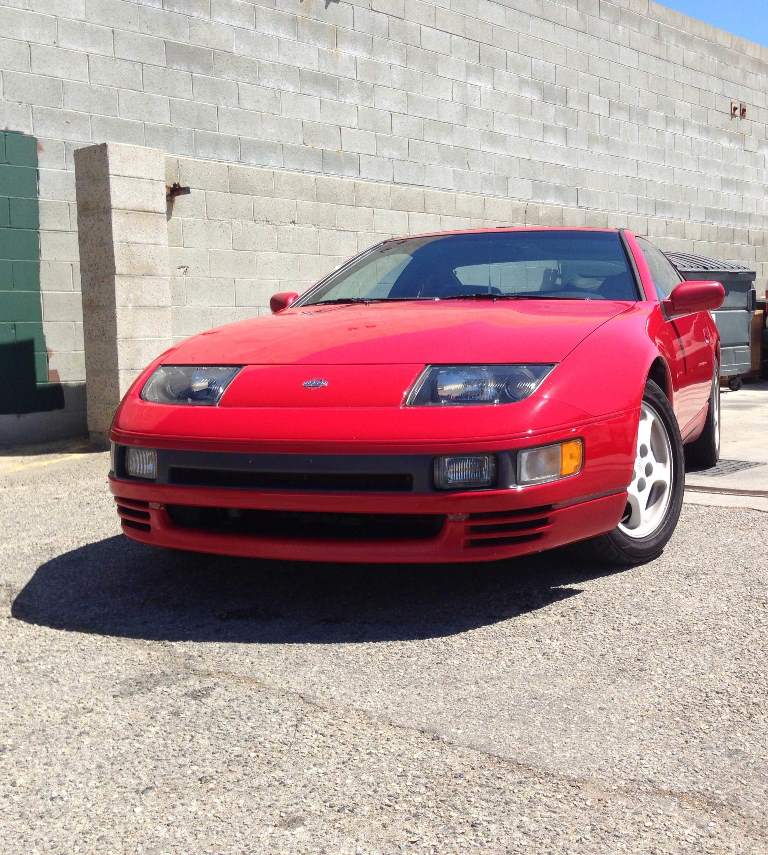 This red 1990 Z32 TT came to us from Oregon with just an HKS Hyper Catback on it and over 160k on the odometer. We performed some simple upgrades and maintenance to keep it running stronger for another 20 years.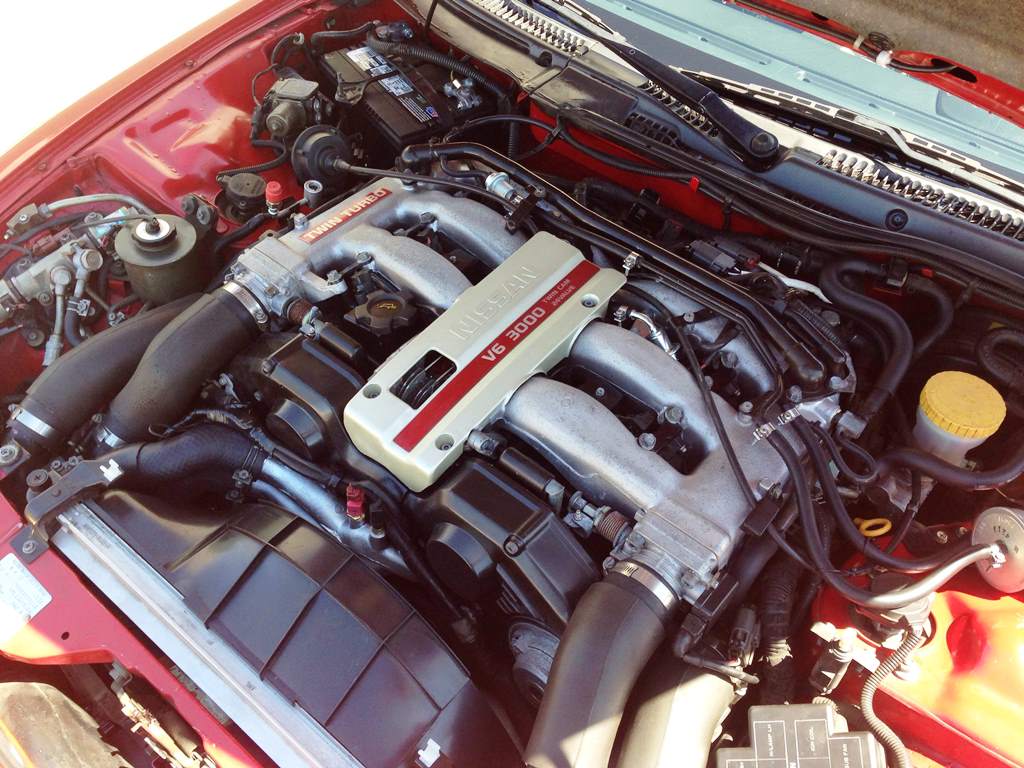 We upgraded to NISMO 740cc fuel injectors, cleaned up the engine bay, replaced all water & air hoses, valve cover seals, etc. Pre-cats were upgraded to SZ 4-Bolt Down Pipes mated to SZ 3″ to 2.5″ HFCs and existing HKS catback. SZ Sport Street Clutch and SZ Flywheel were also installed to hold the new found power. A single JWT POP Charger was also installed and the new colorful Greddy Profec Boost Controller was installed to the left of the steering column.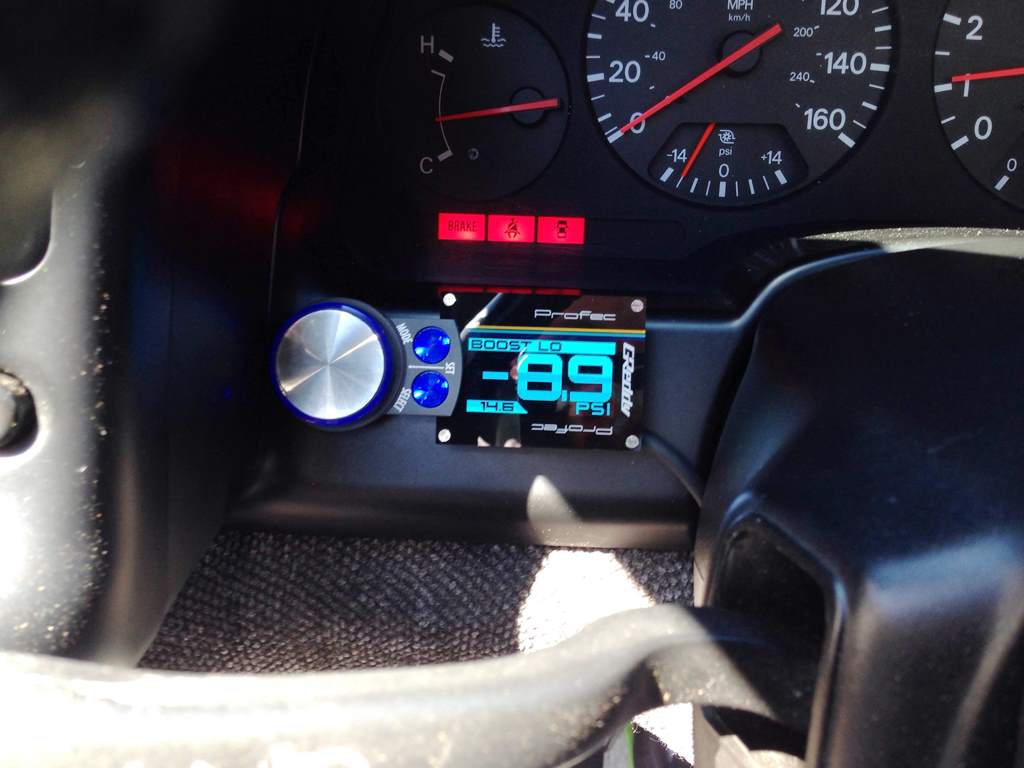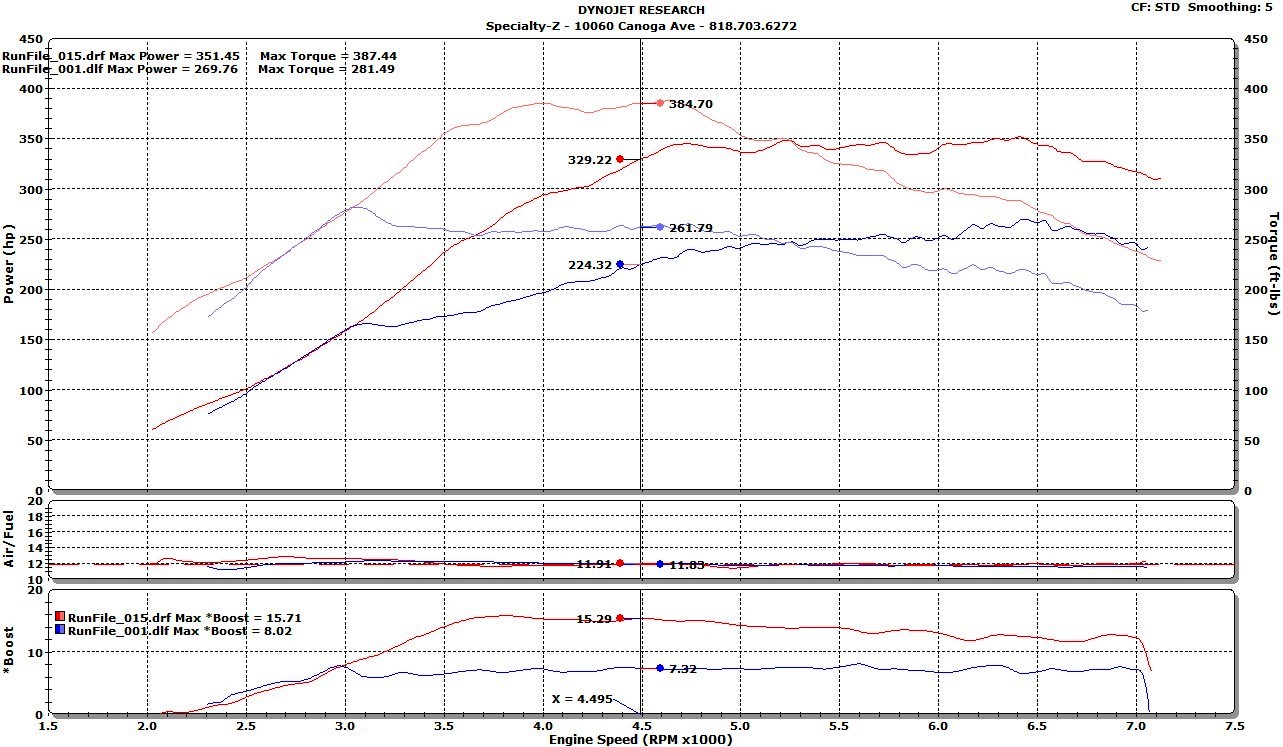 Baseline pull in blue and our upgraded pull in red. 120+ pound feet of torque at 4500 RPMs!