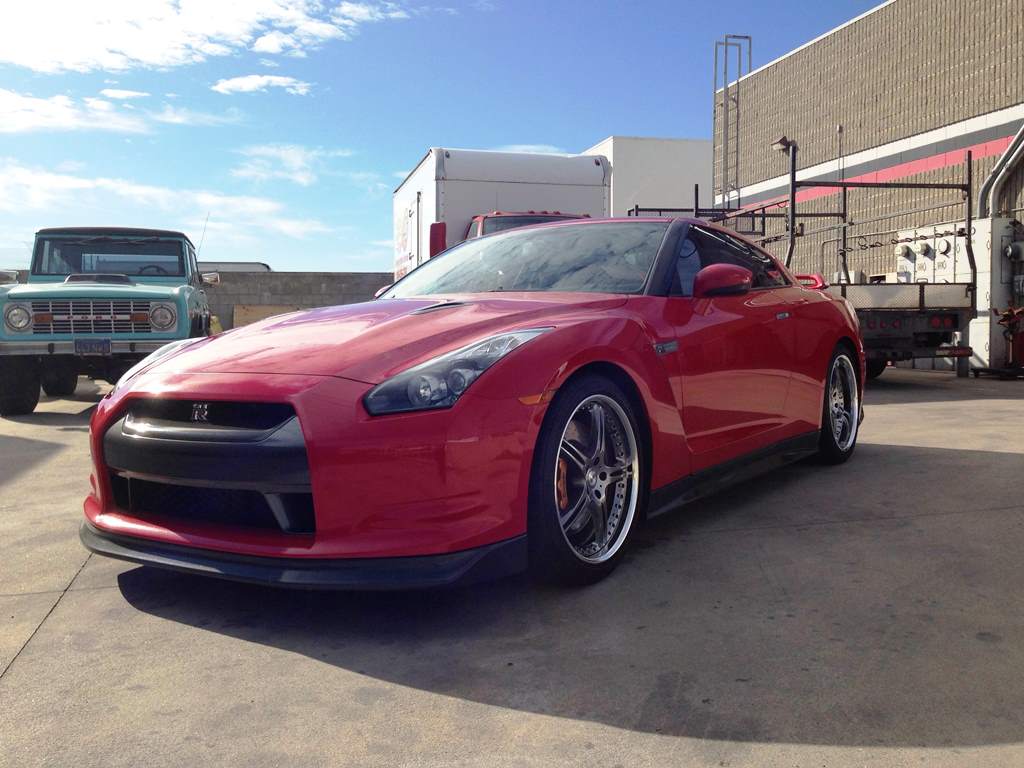 This exquisite example of a GTR came in by way looking for more power.  We were here to help make that possible.  Already equipped with a 5Zigen catback and an off the self Cobb tune we proceeded to go to work.
First thing's first.  The 2012+ GTRs came from the factory with larger turbo inlet pipes.  We took the opportunity to port the 2012 inlet pipe to better match the factory turbo inlet opening (pictured on the right).  You can see the huge difference on the left side.  Driver side turbo pipes.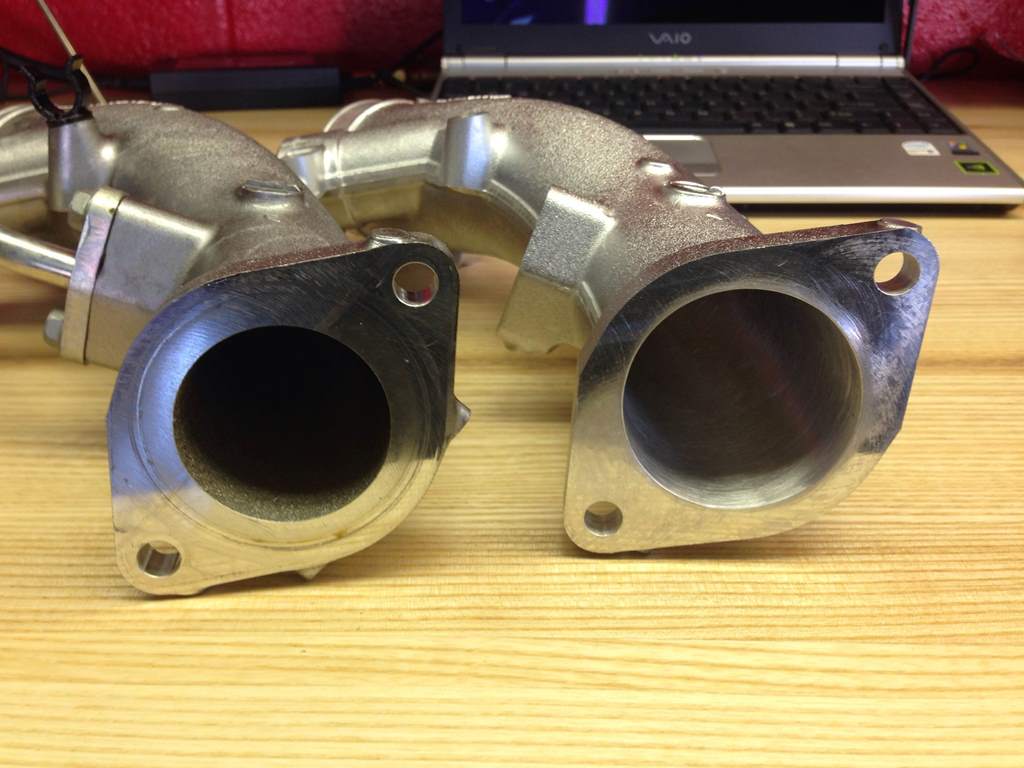 Passenger side turbo inlets.  2009-2011 pipe on the left and our ported 2012+ pipe on the right.
Our passenger side turbo playing peekaboo!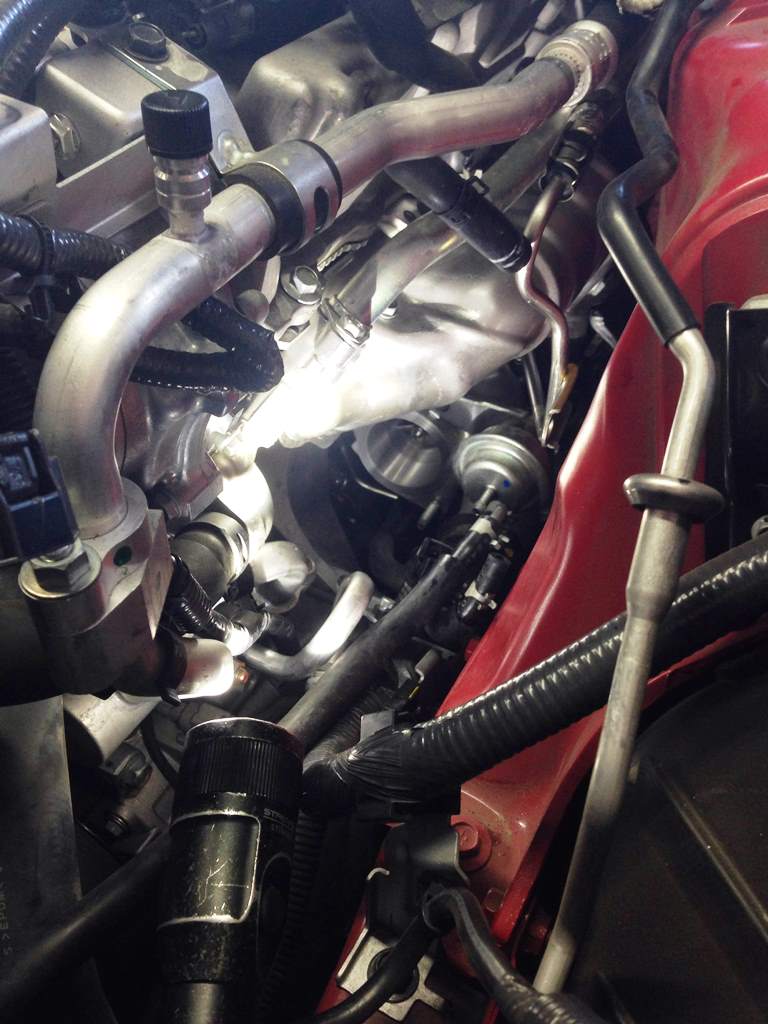 Driver side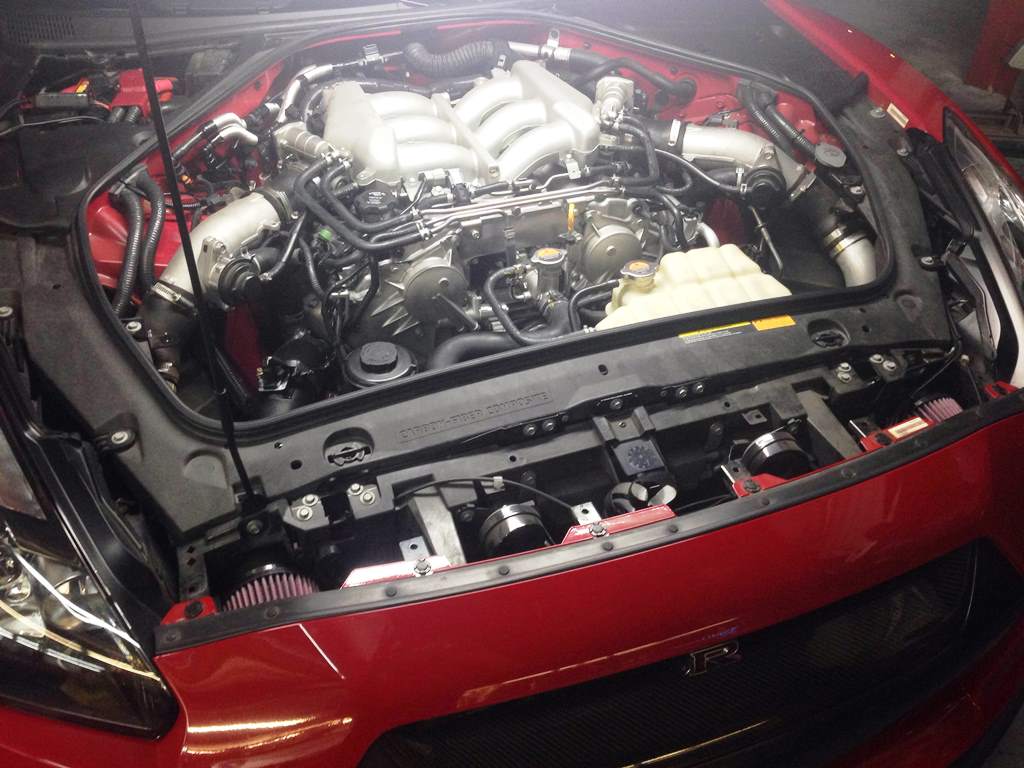 After the larger inlets were installed, a SZ 3″ intake was also installed.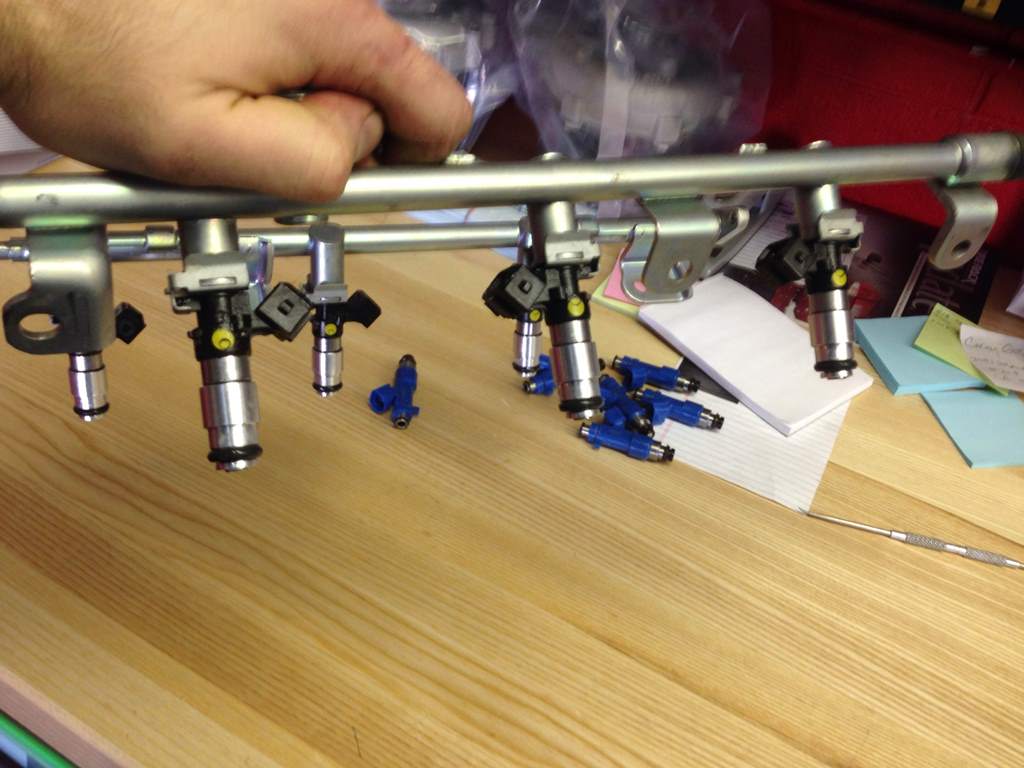 Larger 1100cc fuel injectors installed into the factory fuel rail so we can run ethanol.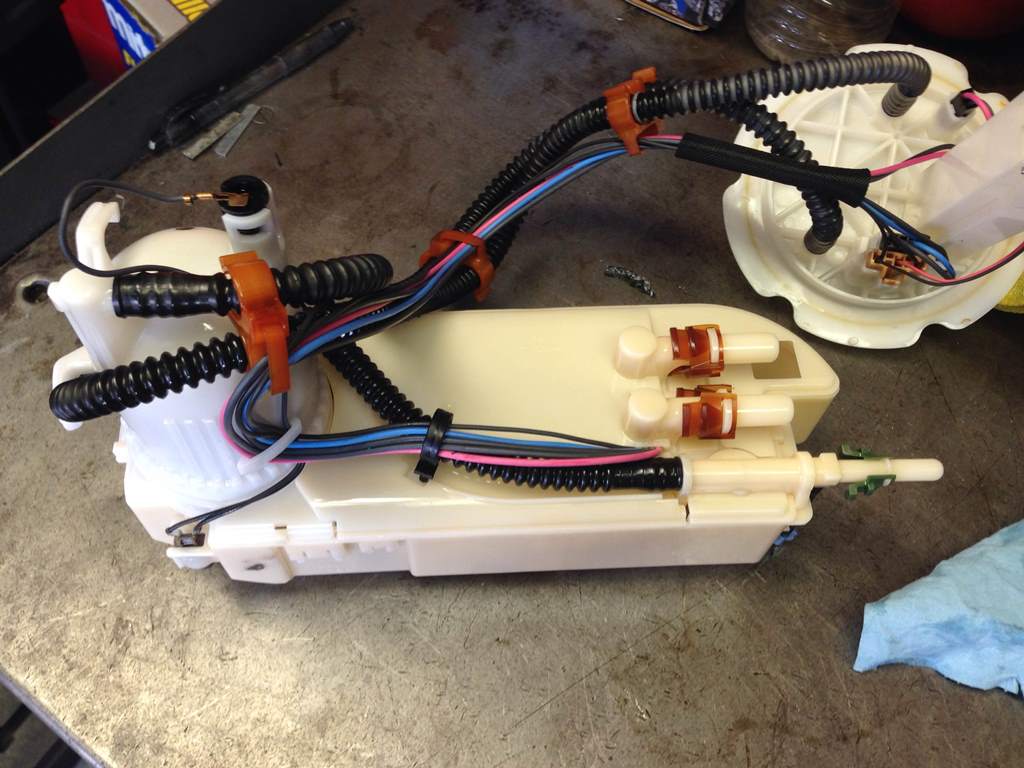 Secondary pump was upgraded with a Walbro "485".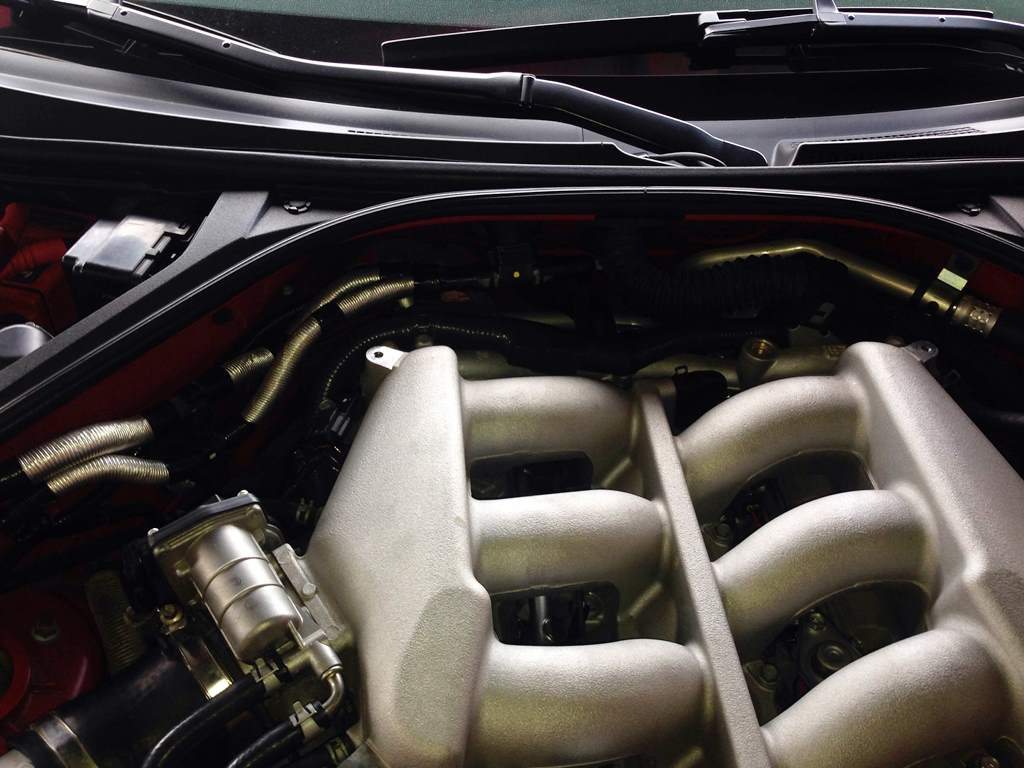 It's very hard to see in this picture, but right behind the intake manifold we installed our own flex fuel sensor kit.  We went after a factory look, no one would know any better that this GTR came factory a flex fuel vehicle.  Using EcuTek, we can modify the factory Nissan ECU to also perform flex fuel duties.  The sensor reports back to the ECU and the appropriate changes are made to run on any mixture of gasoline and ethanol!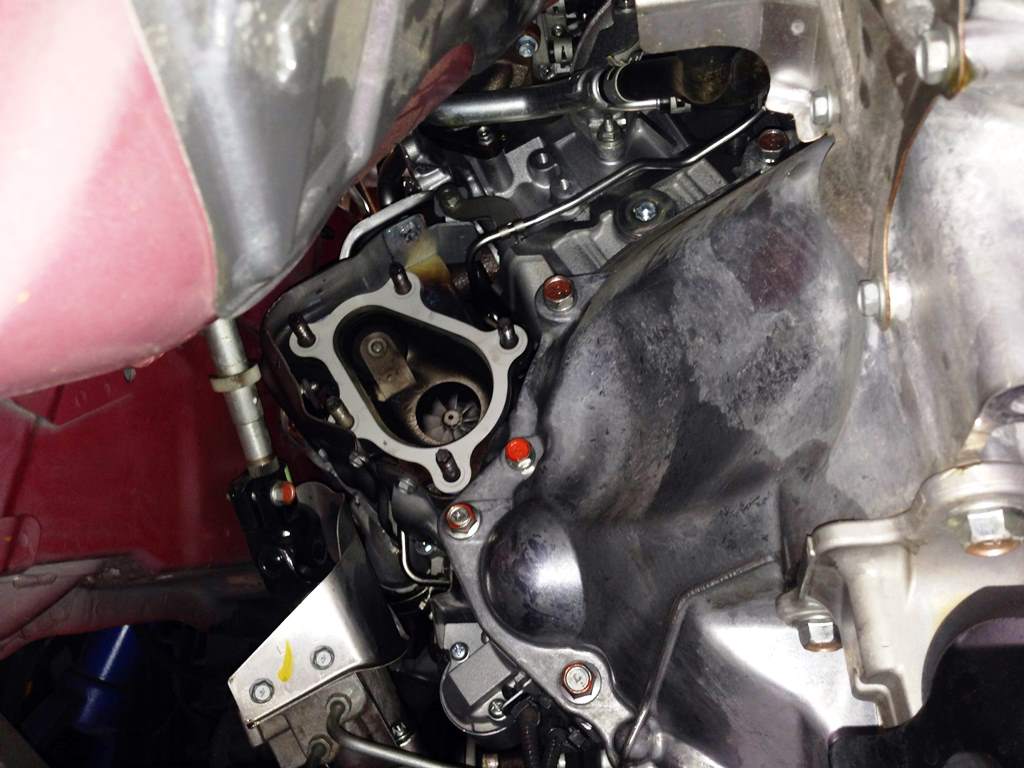 Driver side turbo (turbine) ready for the real AMS 3.5″ down pipe.
The down pipes installed.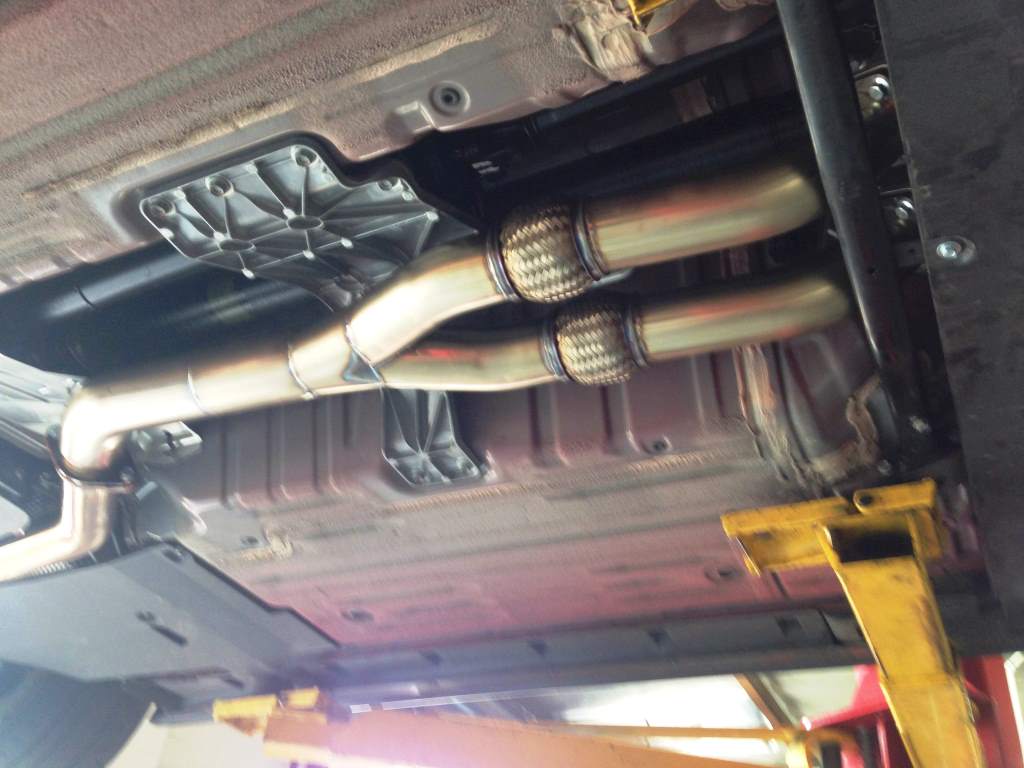 Our first SZ\FI Open Y-Pipe with flex joints.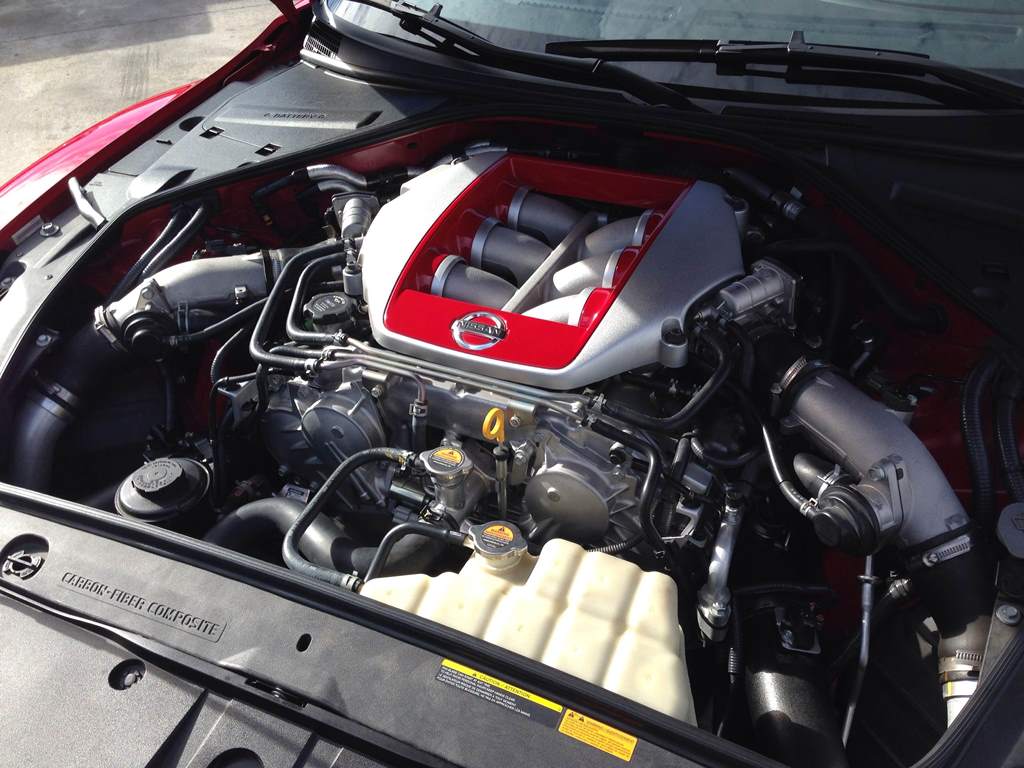 Ready for action!  Now that its ready for flex fuel we tuned on 91 octane then switched to E85, followed by different mixtures.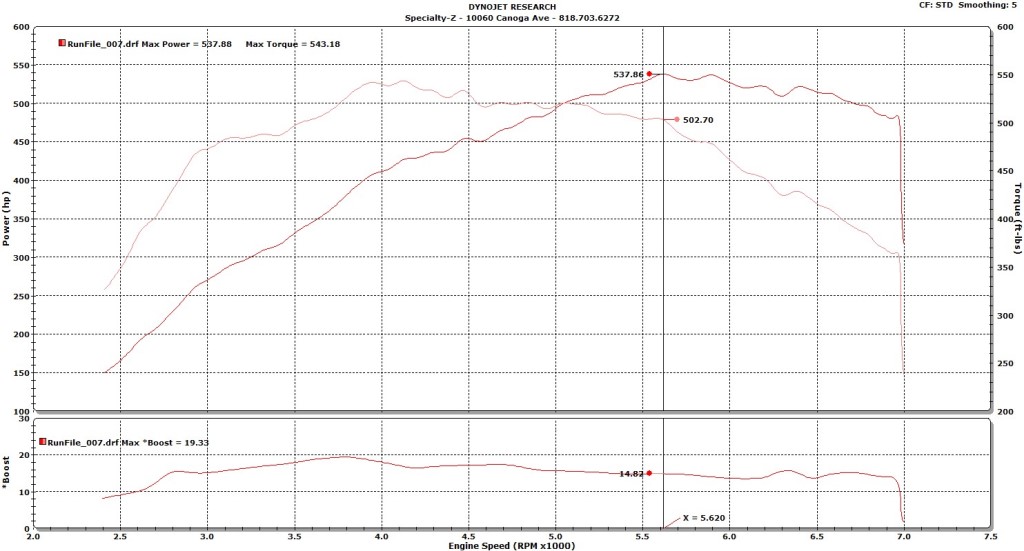 Our results on our wonderful 91 octane fuel.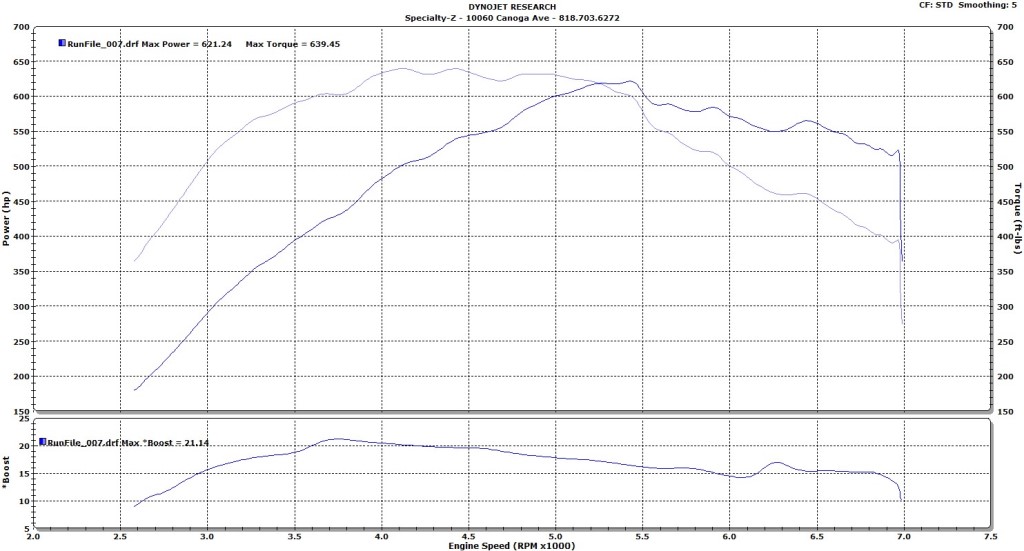 E85 tune.  We dialed this monster back too!  We could have easily hit 700 torque and 660 whp.
A GTR dressed in red is very sexy.  Aided by SSR wheels and carbon fiber bits.