James from San Diego has one nice Sapphire Blue Z32TT.  Getting the itch for more power we went to work with some upgrades and maintenance work.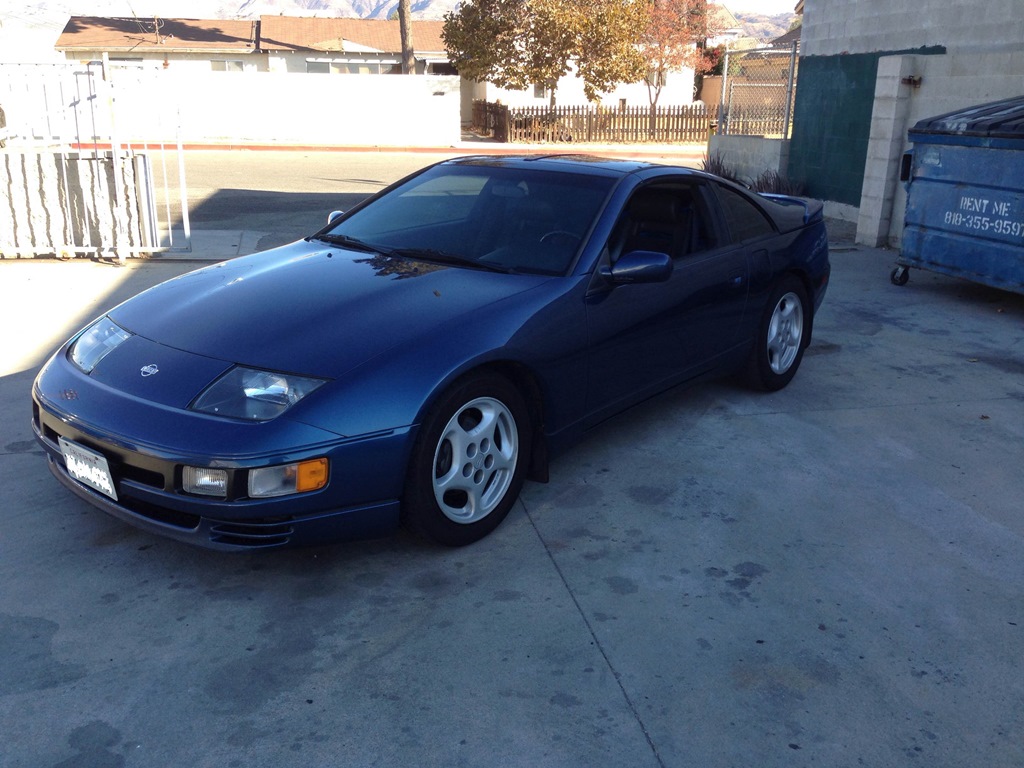 Another sleeper unleashed onto the streets.
A brief list of his power mods:
Original Stock Longblock
Stock Cams
Stock MT Turbos
Stock Exhaust Manifolds
SZ 3″ 4-Bolt Down Pipes
SZ 3″ HFC Pipes
SZ 3″ Dual Tip Catback
Nismo\300Degree 740cc Fuel Kit
Ash Inlet Piping & Selin Translator for Dual POP Setup
Ash Intercooler Piping
Ash Massive Intercoolers
Z1 Throttle Bodies
SZ Clutch & Flywheel
We upgraded the factory fuel pump with a Walbro "485" fuel pump since we were going to be running ethanol.  To be able to run ethanol on the stock Nissan ECU we installed our map\tune selector so James can have different tunes for various blends of gasoline and ethanol along with having a full 91 octane tune.  We added a flex fuel sensor and gauge so James knows exactly what ratio he is running.  For those not wanting to worry so much about switching their tunes, Haltech offers automatic compensation for flex fuel.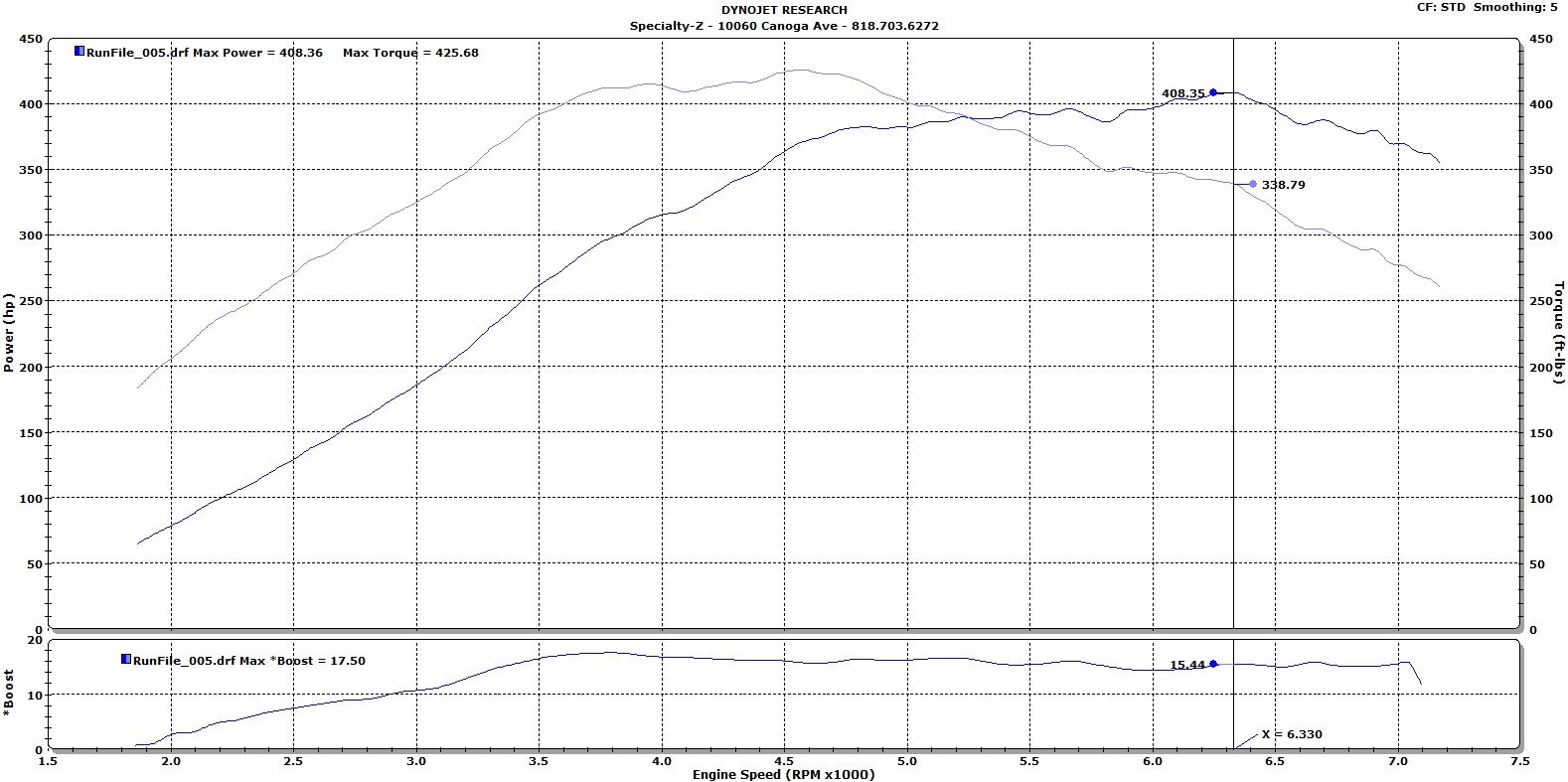 Tuned for 91 octane for great results.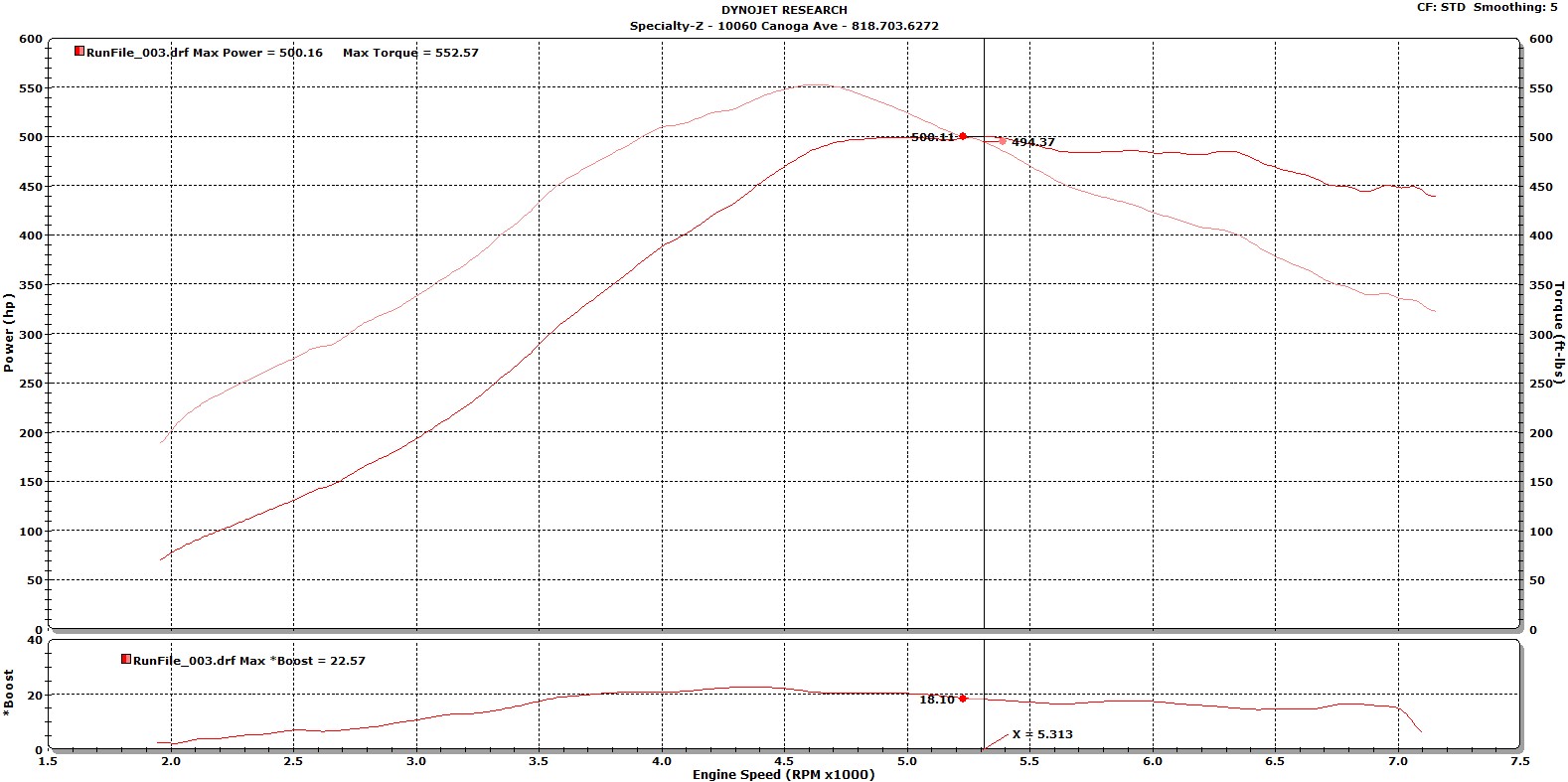 Tuned for E85 with even more impressive results on stock exhaust manifolds.  Congrats James and thank you!