David came over from Texas to get his recently upgraded Z tuned.  Dane Miller did a very nice job of putting it together so there was very minimal fuss getting it tuned.
This Z32 sports a stock long block with 130k on the clock, JWT Sport 700s, stock camshafts, SZ 3″ Downpipes and Test Pipes and SZ catback.  Ash intercooler piping, inlet piping, Ash Massive intercoolers, and Selin translator round out the breathing and induction.  Nismo 740cc fuel injectors feed fuel via a new Nissan TT fuel pump.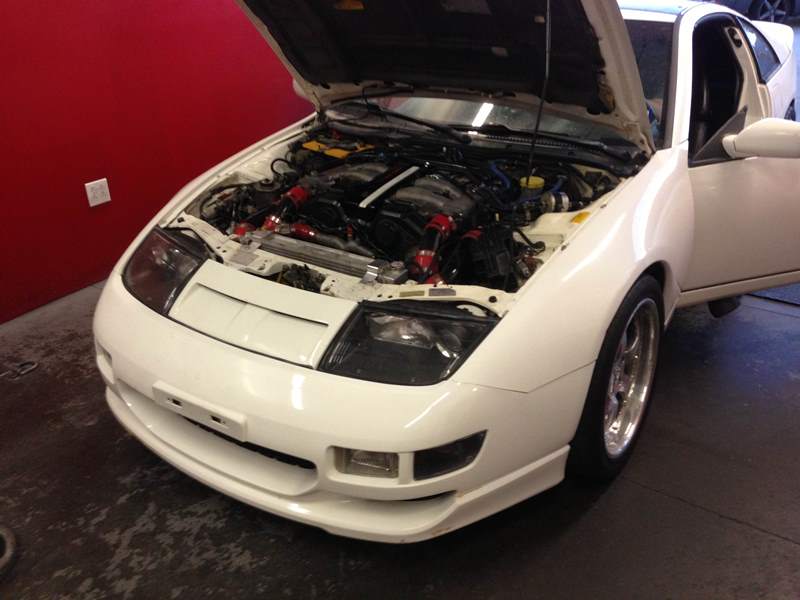 To switch between his different boost and fuel tunes we added our SZ switcher.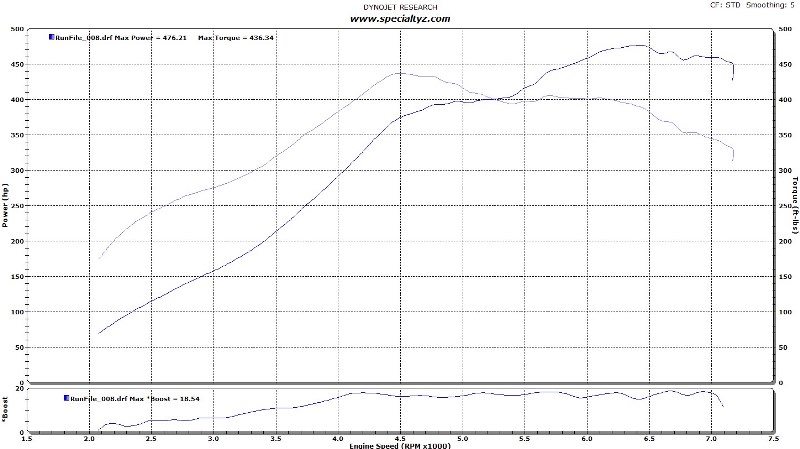 476 whp and 436 torque on 93 octane Texan fuel.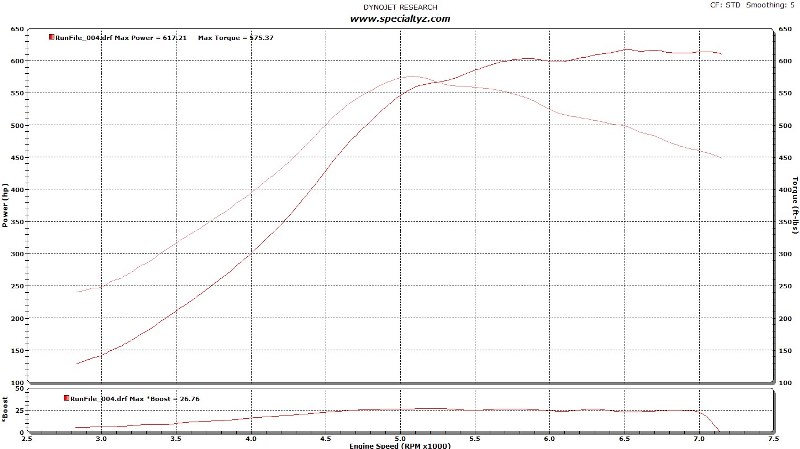 Q16 for 617 whp and 575 torque on complete stock long block and cams.
Congrats to David!