Cesar has been a good customer of ours for over 8 years.  Just this month he had us upgrade his Z32 further by adding Ash Planar Inlet Piping, Ash Intercooler Piping, and Massive Intercoolers followed by a retune.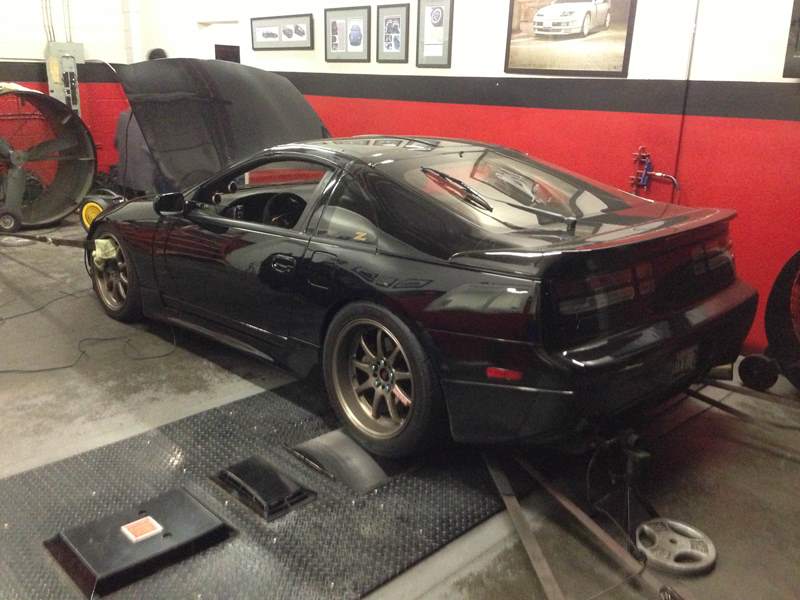 Cesar's mod list looks something like this:
SZ Shortblock
Port & Polished Heads
JWT 500 Cams & Valvesprings
MSP Manifolds
GT2860RS Turbo Kit
SZ 3″ 5-Bolt Down Pipes
SZ 3″ to 2.5″ Test Pipes
HKS 2.5″ Hiper Catback
Nismo 740cc Injectors w\ 300Degree Fuel Rails & SZ Fuel Line Kit
SZ Flywheel
SZ Max 6-Puck Clutch
Stock Throttle Bodies
We retained the throttle bodies for this round of modifications.  So we'll get a good sense of what the piping and intercoolers make.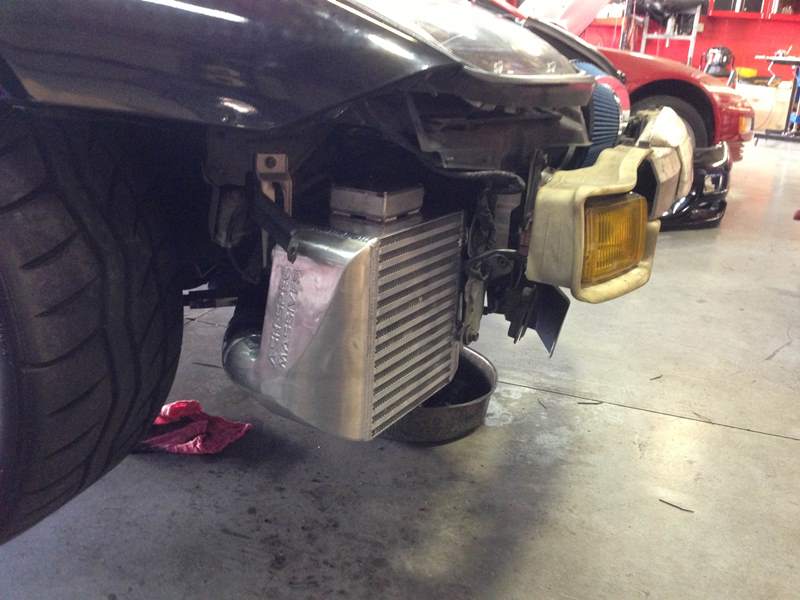 Massives installed, we removed a set of Godspeed Intercoolers that were previously installed on the Z.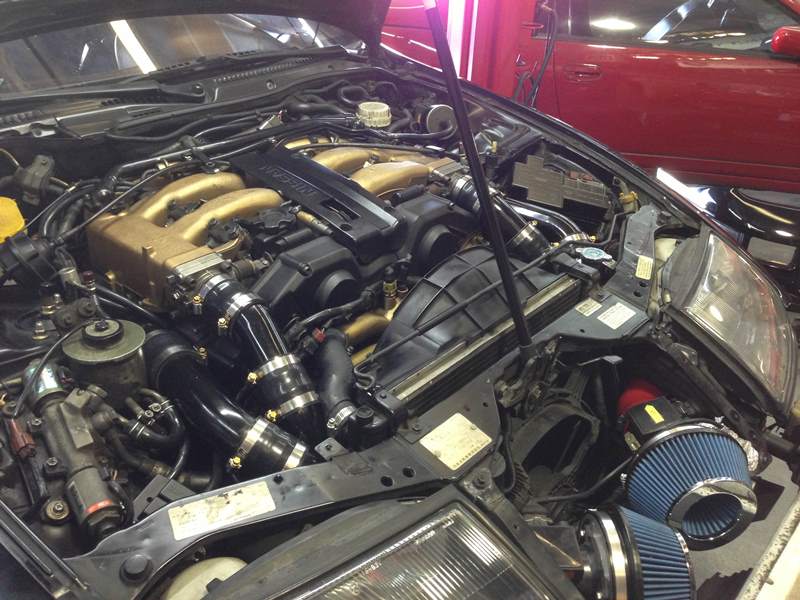 Piping installed and ready for the bumper to go back on.
Here's the 91 octane dyno results that show the difference of before and after.  We're able to get away with slightly more boost and gains are had from 3700+ RPMs.  Almost 70 foot pounds of torque at 4500 RPMs.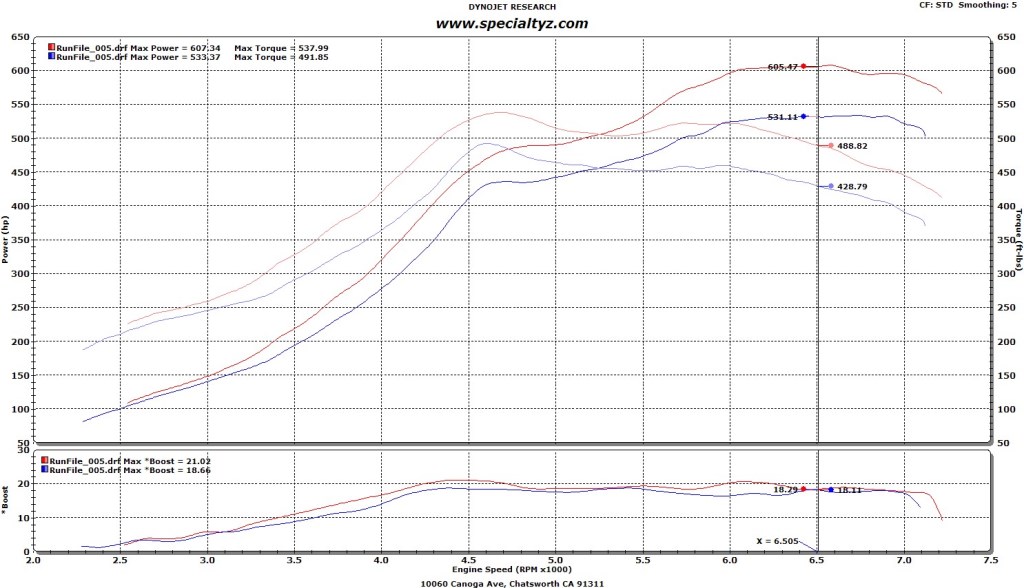 100 Octane results.  Very nice difference all the way around.  Boost had a small spike at peak torque and where the plot is laid out at 6500 RPMs you'll see boost is the same.  Right there we gained 60 foot pounds of torque and 74 rear wheel horsepower.  Peak numbers were also very impressive.