Mr. Smith dropped of his 94Z32TT for some more upgrades.  You can read about his last visit here.
This time we added a set of adjustable BDE Intake Cam Gears and performed cam tuning on all four cams.  A Blitz boost controller was installed to replace the obsolete and non-functioning Greddy Profec-B.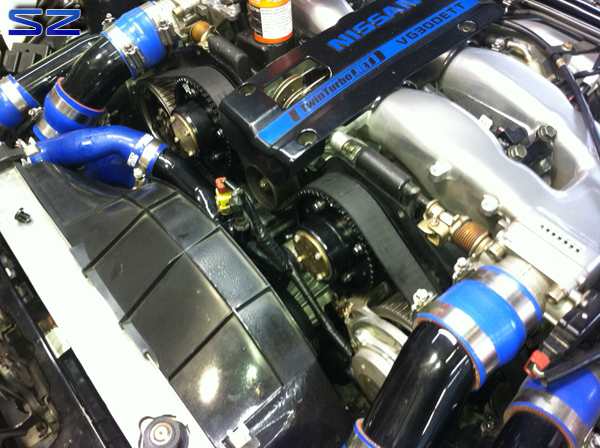 Covers off and ready to tune.  Once we finished we installed the covers.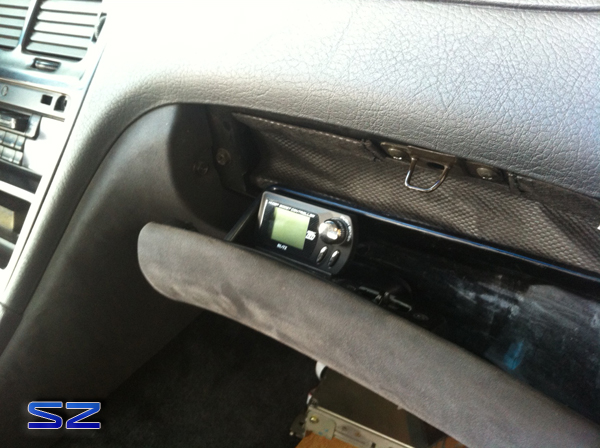 A boost controller worth every penny it costs.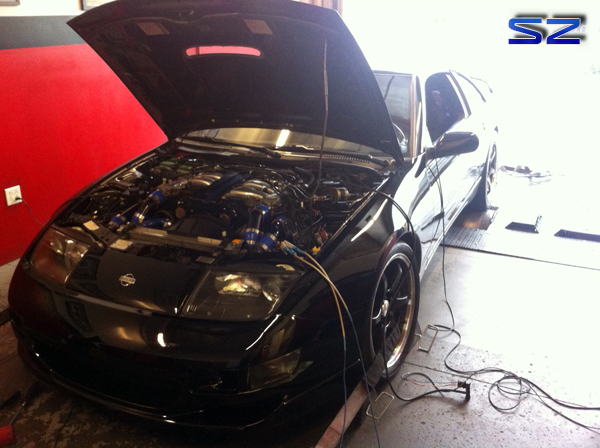 Our patient tied down and hooked up to monitoring equipment.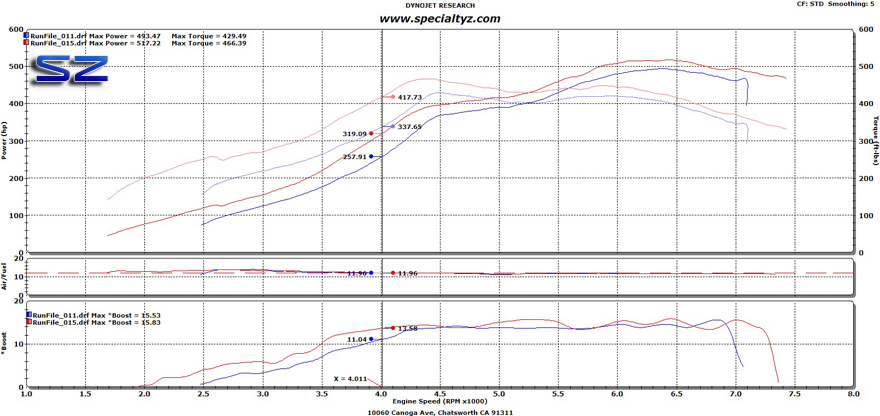 The blue run was his previous best from its last visit.  Red is with the new boost controller and cam tuning.  This is on 91 octane.  Look at how much sooner our boost comes in.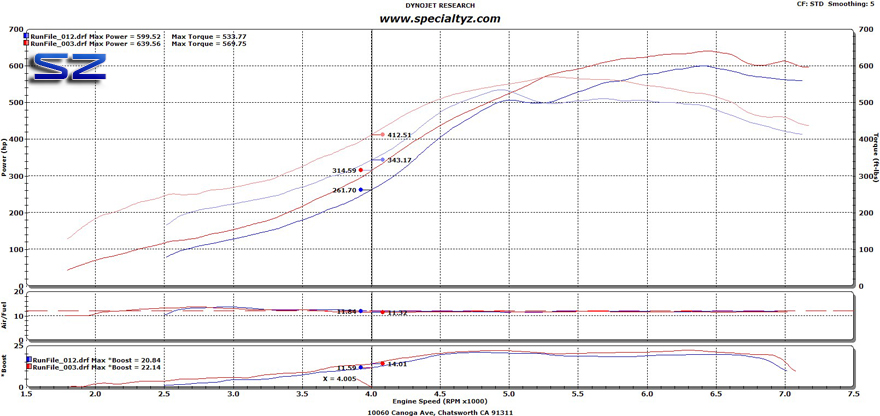 100 octane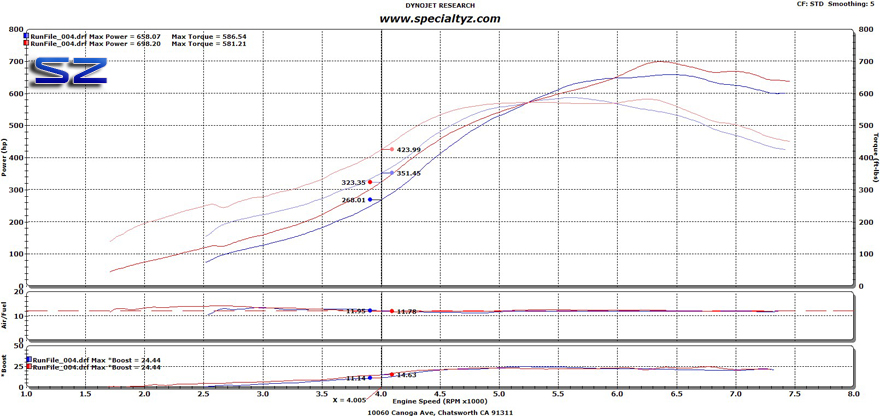 Q16.  So close to the that magical number.  What's even more impressive is Scott is still leaving alot on the table.  He's still on the stock intercooler piping of 2″!  Although peak power may not be greatly affected its the low & mid-range that will see the greatest benefit.  Now he just needs to working on driving down that 1320. 😉