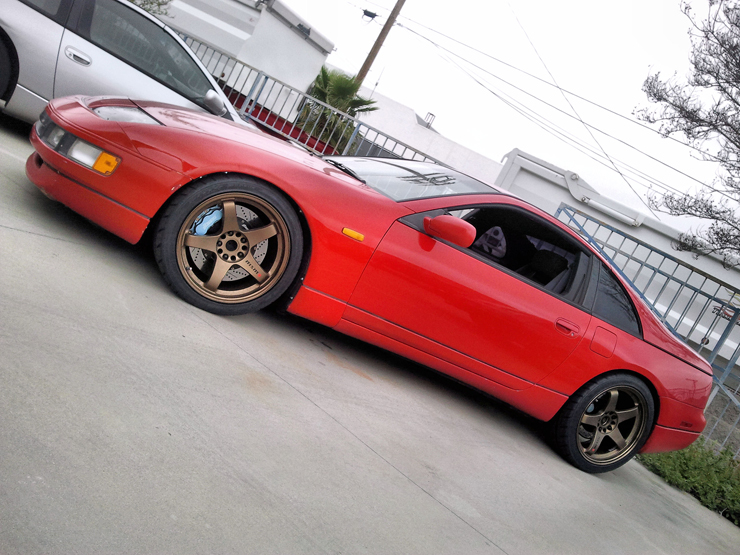 Cons' 2nd Z and (track) beater is this NA Z32 that graces its presence on our blog.  Its a slicktop that serves its purpose as a road race Z so that his pretty white TT can sleep peacefully knowing no rock chips or deadly oil starving corners await ready to pounce.
On its first stop to SZ we fixed a major oil leak, rerouted\fixed his PCV system, added an Unorthodox Crank Pulley, HI OD Water Pump Pulley, fixed some suspension issues, and finally strapped it on the dyno to see what this little NA VG had in it.  Engine mods are limited to a catback, UD pulley, and pop filter.  Rotora Brakes, Powertrix Coilovers, strut tower braces (F&R) and a mix of other adjustable rods and arms round up the braking & suspension mods.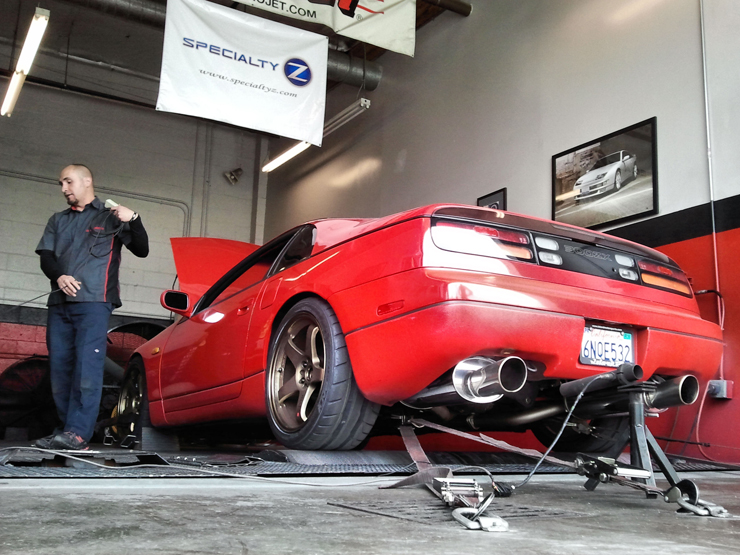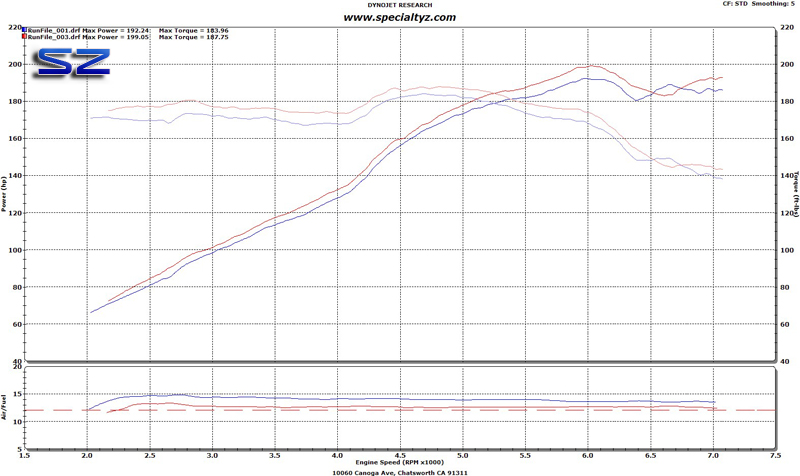 We made one pull and found that it was running extremely lean (blue run).  This confirmed my thinking on how far off the NA programs are off stock or tuned.  Fuel changes over the years has really adversely affected mixtures.  This is the 4th NA that's come in this way.  Making 2 pulls we were able to richen up the mixture (red run) to be safer and add some much needed power that the VG30DEs need.  Any will help even if its +7 HP.  Ignition timing was not adjusted since this was a quick and dirty pull just to see how much power it made.  No intentions on tuning.  So there maybe some more left in it, however Cons will wait until he pulls the trigger on a set of cams and headers.  Stay tuned for more from this little NA.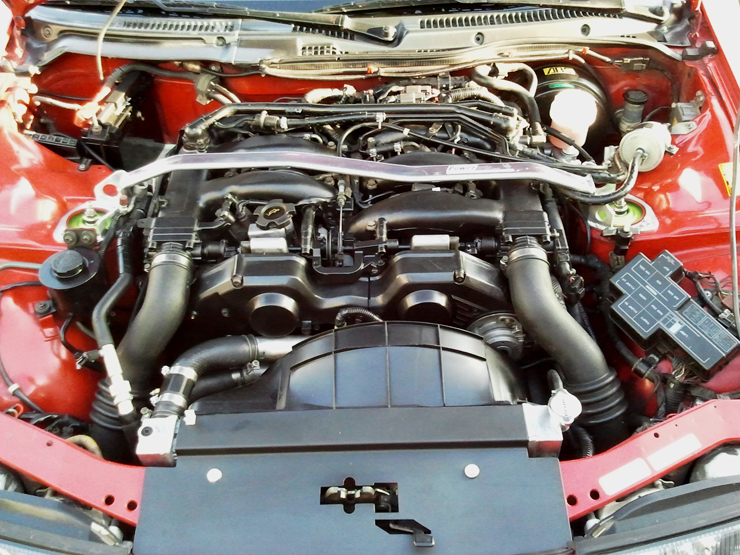 Must….. not….. let….. the….. Honda …..pass……