Over a year ago we took Danny's Z32 from a tired Z to a refreshed pepped up Z.  We went with a brand new Nissan shortblock and Stage 1 SZ heads (KISS).  We added a set of MS Manifolds, JWT  Sport 530s, and our full 3″ SZ Exhaust from the turbos back.  Stock cams, intercooler piping, Stillen ICs, and stock TBs were retained.  We also added our SZ flywheel and Max Street Clutch.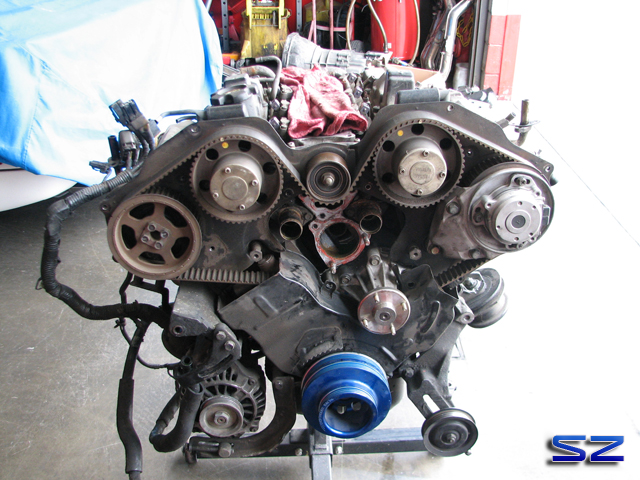 The old and very tired engine.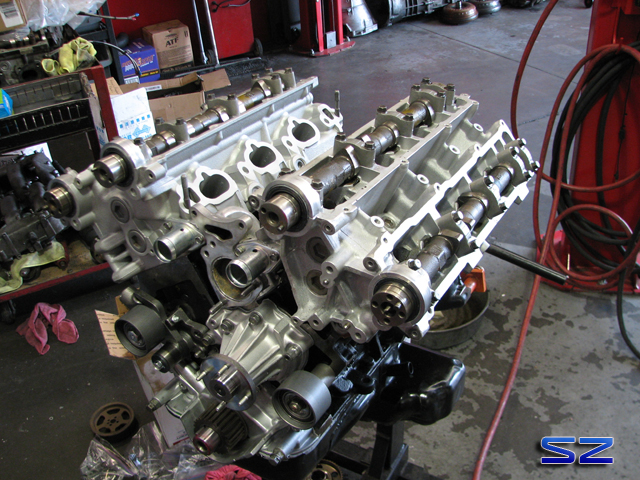 The new engine coming along nicely.
Fresh valve covers and MS Manifolds 🙂  I didn't take more pics of the build or even the car so this is all you get,  unfortunately.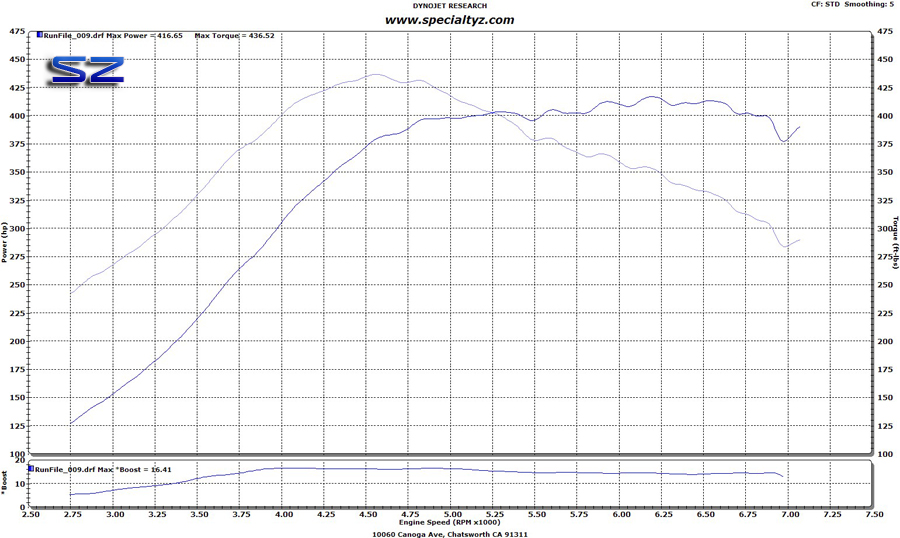 Breaking it in on the dyno.  It should do better now that its all broken in since the past year.