Our final release of our 350Z (07-08 HR), 370Z\G37 clutch kits are now officially available.  Our first iteration involved upgrading the factory CSC.  This time we incorporated the use of a Tilton racing slave.  To achieve the proper release and ensure maximum clutch life the height of the flywheel and clutch pressure plates have been shortened.  In doing so we have saved even more weight from our original version.
Max Street Kit shown installed on a NA VHR.  You can see the two orangish stripes on the pressure plate and flywheel (balancing mark).  We take the time to balance our assemblies for even more engine smoothness.
Our CSC (internal slave) bolts right in with no need for any modifications to the transmission front cover.  All it takes is bolting up our adapter plate and your done.  SS lines are included for a complete install.  We are offering our Max Street, Max 6-Puck, and High 5 clutches.  Kits include the segmented aluminum flywheel, clutch disc, pressure plate, racing CSC, pilot bushing, SS lines, and associated hardware.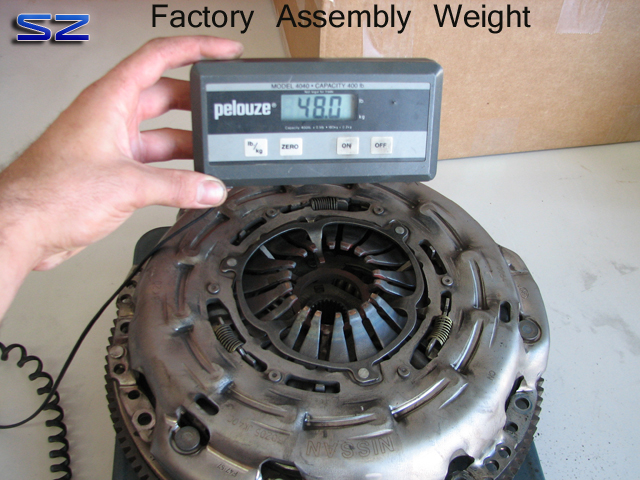 48 lbs for the factory setup.
31 lbs for a total of 17 lbs saved!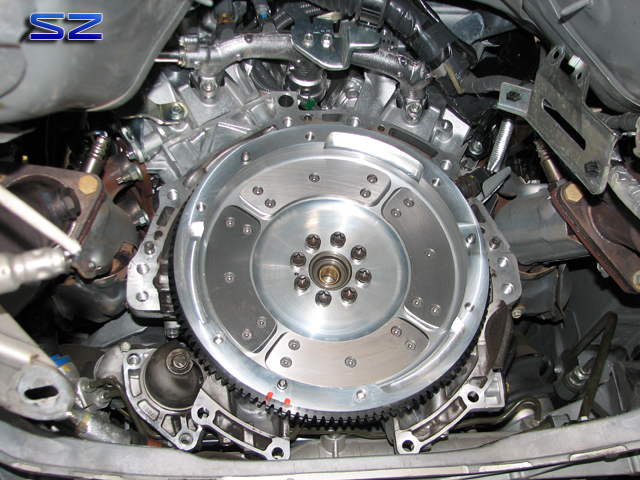 Our segmented flywheel bolted to the engine.