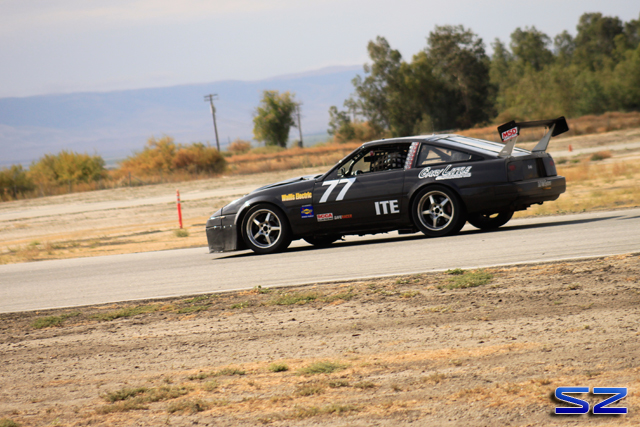 The Deal Family's Track Warrior Z31 Turbo
A few weeks back we got a call about Z31 needing some dyno time.  Owner's Todd and Tyler Deal were battling misfiring and poor running performance out at the track.  This Z has an impressive list of parts one is a wickedly built SOHC VG30 that makes use of a VG30DETT crankshaft.  The car and its parts don't look impressive but this car does surprise once it finally was fixed.  I don't have all the details on the car but it obviously has a healthy sized T3 framed turbocharger, JWT Cams, 2.5″ I\C Piping,Greddy Recirc Valve, Tial W\G, Greddy Profec B B.C., and AEM Water\Meth Injection.  The water injection does an excellent job in keeping engine coolant temps down believe it or not.  This Z also makes use of a transmission cooler & pump to combat unwanted heat in the gear box.  This 1984 Z depends on the use of JWT's ECU conversion that uses an 88-89′ NA ECU, Ford Cobra MAF, and Bosch 420cc Injectors for engine control.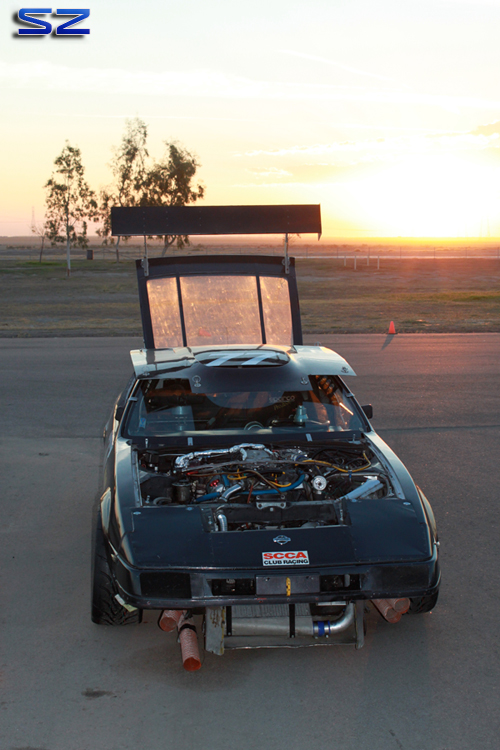 Resting after a hard day's work.  The I\C can easily be seen along with beat up brake ducting.
After a few attempts to make a clean pass on our dyno due to tremendous misfiring, we took over tuning and fixing any mechanical\electrical issues.  A shout out to Clark Steppler from JWT for fixing the ECU quickly.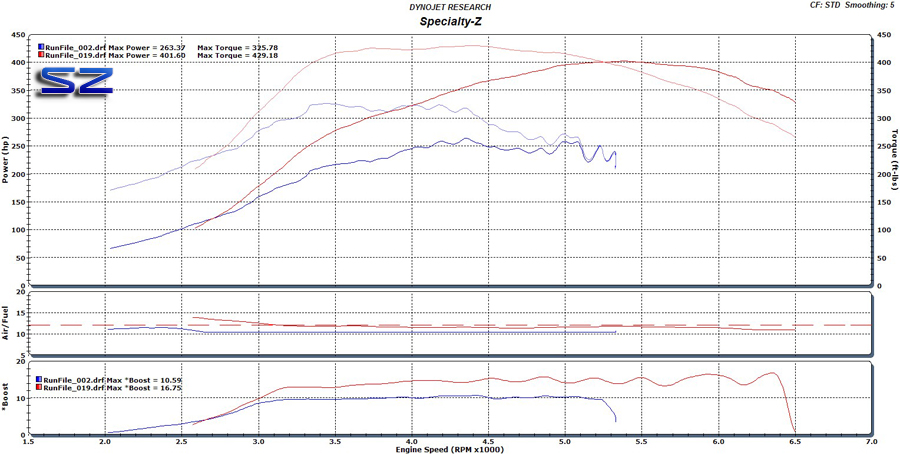 The blue run was the way it came in.  Really bad misfiring, so much a complete run could not be made.  After some time of tuning you can see where ended up on the red run.  See how torque happy these SOHC engines are.  401 whp & 429 Torque.