Alex came back to us for some nitrous loving.  Alex has been taking his Z to the Mojave Mile for some blasts down the strip.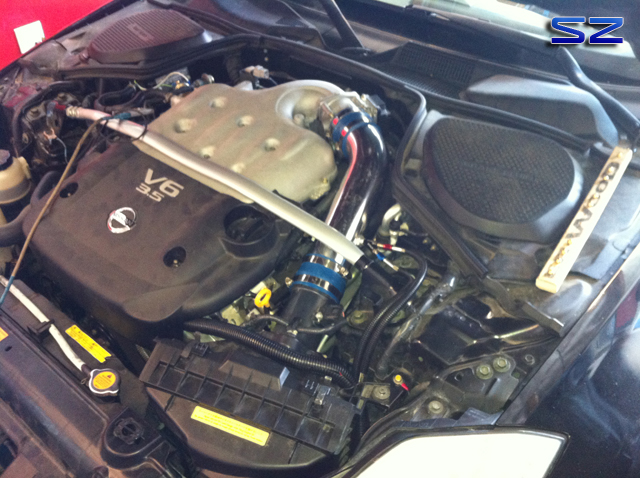 Running a 80HP shot we saw some nice gains, especially for a Z with mild bolt ons.  We tuned a map for him just for nitrous use and 100 octane fuel.
Almost 100 torque gained at 4500RPMs.  When done right and in controlled situations nitrous works great.  Blue run is his standard 91 octane tune.  You can see the nitrous is set to come on at 3600 RPMs and shut off at 6500 RPMs.