Juanito brought by a couple cars for us to play with.  One is an S14 equipped with Nissan's RB25DET.  Great engine with lots of potential thanks to it being VTC equipped.  This particular setup was on a completely stock turbo and engine with basic breathing mods (intake & exhaust) with a Z32 MAF.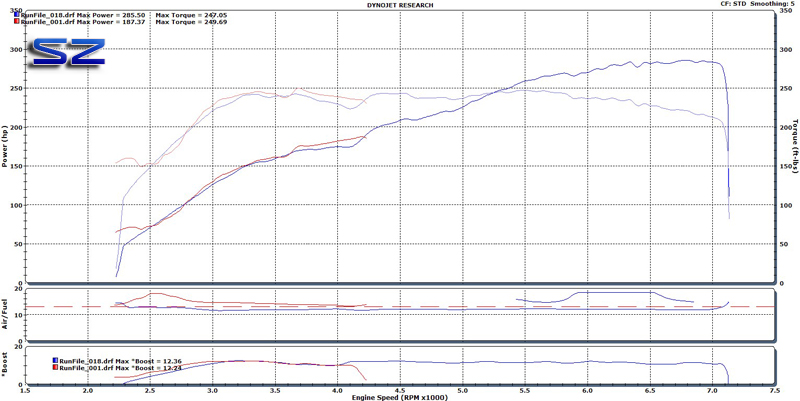 285 whp on 91 octane, 12 psi of boost on stock turbo & engine.
The next S13 came equipped with a factory redtop SR20DET with what we think is a Garrett 2871R turbo.  A few issues arose but we were able to fix them on the spot.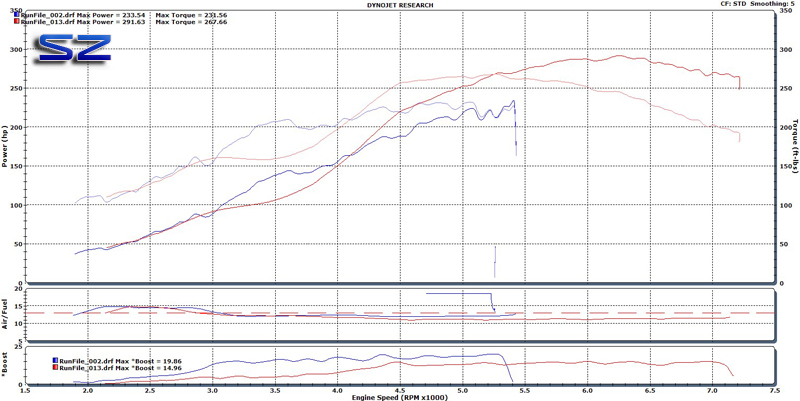 291 whp on almost 15 psi of boost (91 octane).  The wastegate was not opening up at a safe level so we had to modify the actuator arm length to get a safer boost level.  This is why the boost level is lower on the red run and lower at the lower RPM level.  There are a few ways to get the low RPM boot response higher via a high quality electronic boost controller and better W\G actuator.