Our customer Kevin brought in his nicely done G37 Coupe.  Sporting a Stillen front lip and painted grill, this G gets it done.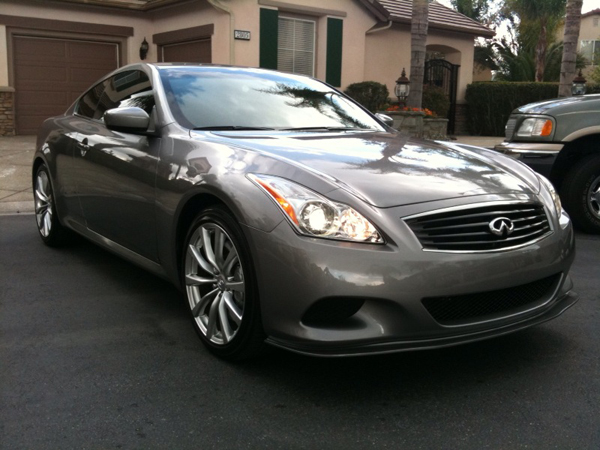 To add some bite to the beauty he's done some simple bolt-ons to complete the package:
R2C Performance Intake
Berk HFCs
Fast Intentions C.F. Catback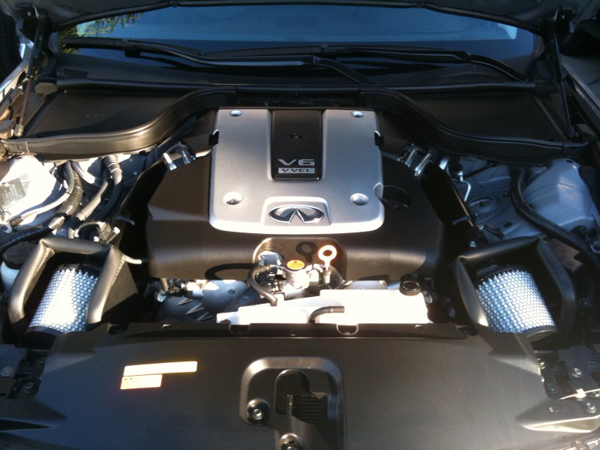 Kevin's G is also an auto which robs a little more power.  Runs were done in 3rd gear, once we can get the UpRev MPH limiter fixed on their end we can make some pulls in 4th.
This 37's A\F mixture was pretty good and not crazy lean like other VQs I've seen with other intake kits.  Many systems rely on increasing the sampling tube size of the MAF element for power gains.  This throws off the calibration of the air being sampled.  This in turn will make the mixture leaner and combined with other mods can lead to unsafe A\Fs.  The factory air boxes are actually pretty good in most instances.  We made a few baseline runs and determined our plan of action to extract more power safely.
We gained an impressive 30 lb\ft of torque and 17 whp @ 3000 RPMs with gains throughout the rest of the power band.  We may have to talk Kevin into some headers next 😉
Video: