Last time we had Sean's Z34 in the shop we added a few little goodies:  Part 1
In this update we added a Stillen 19 row oil cooler to keep those oil temps at bay.  Typical engine oil temps for a Z34 on the street for a warm day can easily reach 240-250 degrees.  Don't even attempt to take one to a track without a cooler.  You will engage limp mode in a matter of a couple laps.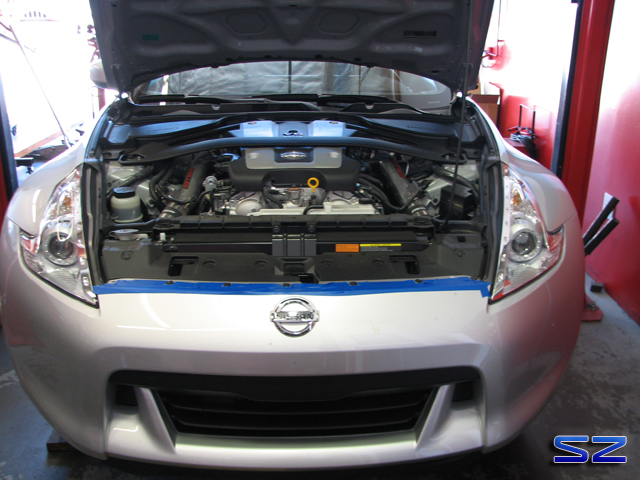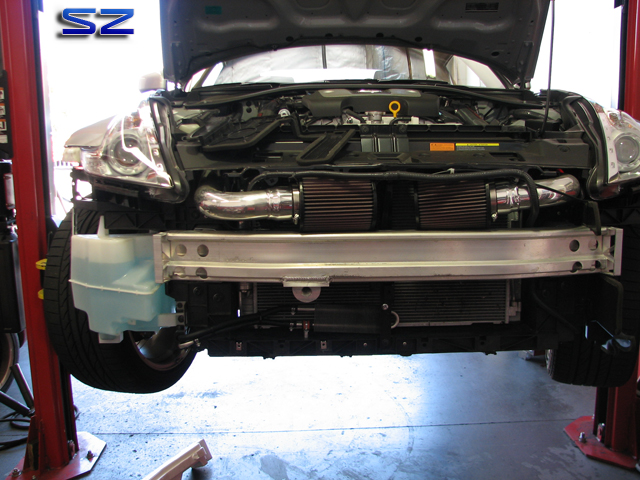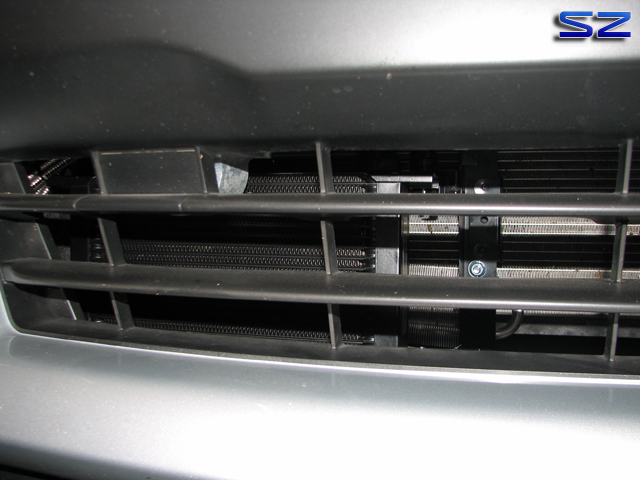 With the addition of a cooler one will see temps drop down an easy 20 to 40 degrees.  Giving the owner a much better feeling that oil temps aren't so far out of control.
Lastly we tuned Sean's Z34 with our favorite UpRev software.  You may have remembered that Sean's car spun the roller's with impressive numbers a few months ago, but now that the summer heat is upon us the numbers are a little lower.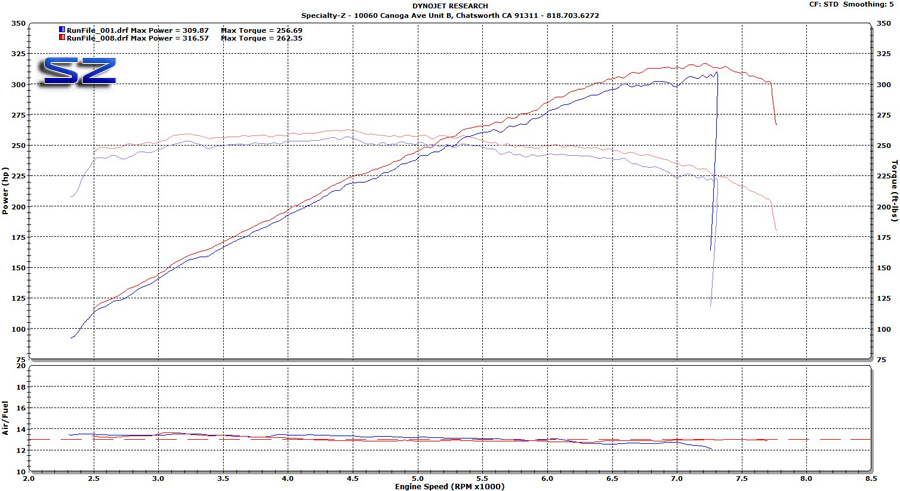 We baslined @ 309 whp and after tuning we put down 316 whp.  Nice solid gains throughout the entire powerband.