My long time friend had his Straman upgraded with larger turbos (2560Rs) a few months ago and after installing the Selin Dual POP kit we went to work on tuning his beast.
Some may not know but Straman was a company in SoCal that took cars not offered in covertible versions from the OEMs and made them convertibles.  1990 seems to be the only year Straman rendered their services on the Z32 TT.   Hydraulic actuated top and some very good bracing make this a Z32 TT feel better than the OEM Verts.
Jason's Straman comes equipped with:
2560R Turbos
SZ\300 Degree 740 Fuel Kit
Stock Block & Heads
MSP Manifolds
SZ 3″ Downpipes
SZ 3″ to 2.5″ Test Pipes
SZ 2.5″ Single Oval Tip Catback
2.5″ I\C Piping
Ash Massives
Z1 58mm Throttle Bodies
Selin Dual POP Kit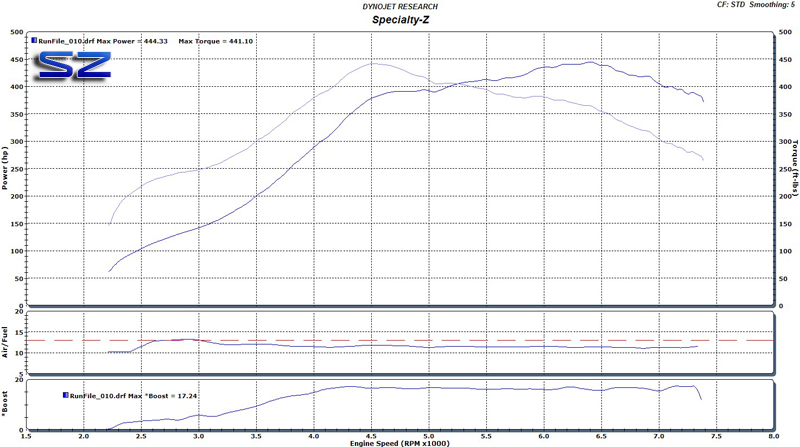 Peak boost hits by 4400 RPM (17 psi) and tapers down to 16-15 psi the rest of the way.  444whp and matching torque.
Stay tuned for 100 & Q results!