We first started seeing this particular issue many years ago.  However it is still an issue for those unknowingly running the ES bushings in the factory tension rods.  Since this problem first surfaced, SZ no longer used the ES t-rod bushings.  Shortly after ES heard of problems and came out with a new style but we have no feedback on those bushings.  We use adjustable t-rods now with rod bearings like the Powertrix and SPL Parts rods.  We have ONLY seen this happen on Z32s equipped with version 1 ES bushings.  No other Z32 with aftermarket adjustable rods have done this in our first hand experience.  I know some have a theory that the nuts that attach the t-rod to the lower control arm are overtightened but this does not seem the case.  It is pretty clear that the ES bushing does NOT allow ANY horizontal movement or side load on the rod so the LCAs take the brunt of the applied force (factory bushings and aftermarket rods do).  Just like a paper clip , sooner or later the metal fatigues, cracks, and can possibly separate.  This customer wasn't complaining of any suspension related issues, luckily it was caught before anything happened.  The owner's Z now sports adjustable rod bearing t-rods.  It's a good idea for everyone to check their LCAs even if you no longer run the ES bushings.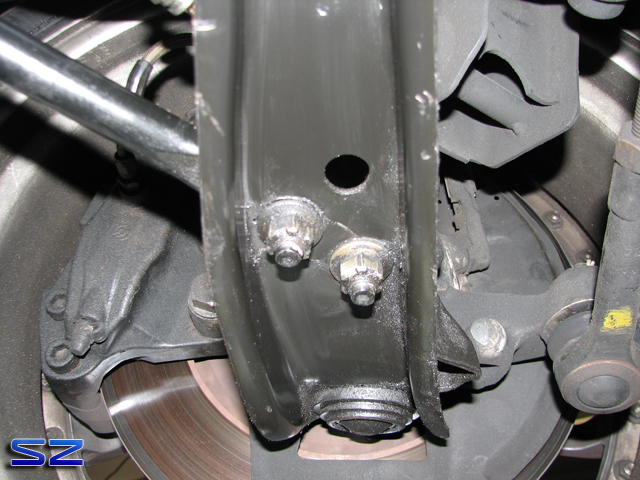 It's hard to tell especially with all the dirt and grime but upon closer look, one can spot cracking by the nuts attaching the rod to the LCA.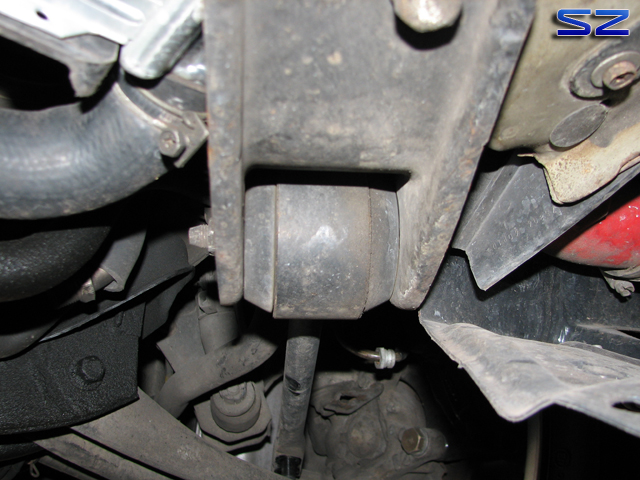 No ability for the rod to move horizontally.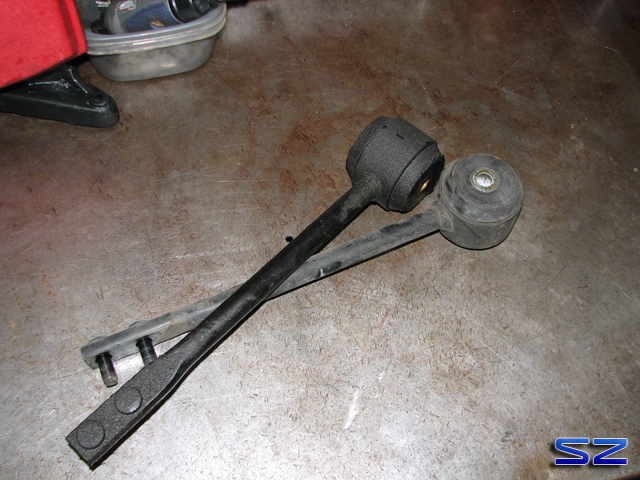 Top: Cracked Arm, Bottom: New Arm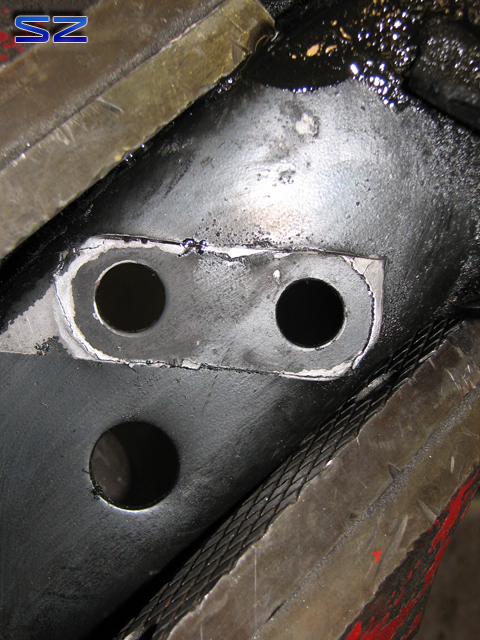 Top view of cracked arm