Where do we begin this story?  Well its a long one and there's no need for specifics.  We can say it has a happy ending.  I hope that didn't spoil it for ya ;).  Dave brought us his red gem child from the big state of Texas for some fixin' after the wrench hit the spokes in his prior builds.  Along the way to Z nirvana, this Z received some funky fresh mods.  It arrived at our door with a freshly built engine, larger CZP 2560R turbos aka "GT28Rs", MSP Manifolds, SZ 3″ Down Pipes, Nismo "old skool" 555cc Injectors, JWT 400 cams, JWT Dual POP, etc… (the important mods).  We performed various seances to rid the evil spirits and added SZ 3″ to 2.5″ test pipes and SZ 2.5″ dual tip catback.  It had that nasty ole' Borla catback and 2.5″ test pipes (good riddance).  Added some CZP silver I\C piping, Ash Massives, and Z1 T.B.s to round out the "charge" side.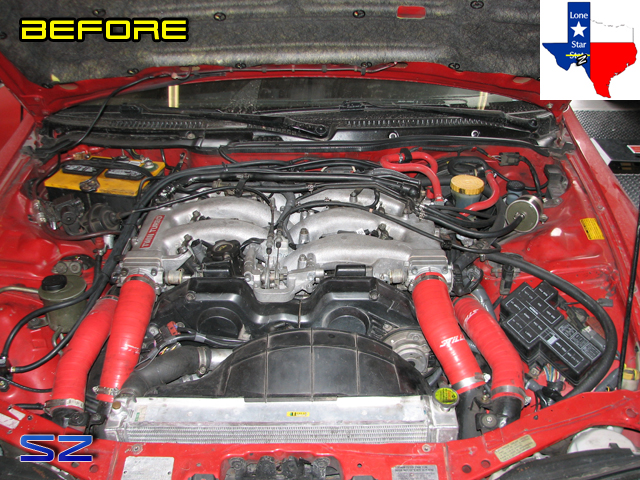 The Z was dynoed back in Texas before we got our hands on it shortly after its latest build.  Depressed with the paltry results of 365 whp, its owner decided for drastic measures.
Loaded with some Texas 93 octane we kicked off the dyno tuning fun.  I forgot what "real" fuel smelled like from other non-smog Nazi states.  Hell would freeze over if California got 93 octane one day.  Its amazing how 2 octane points help.  Luckily we have quite a few local gas stations that offer 100 octane at the pump.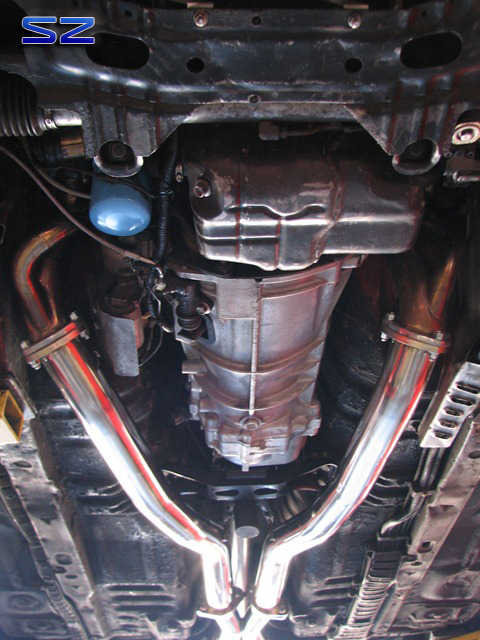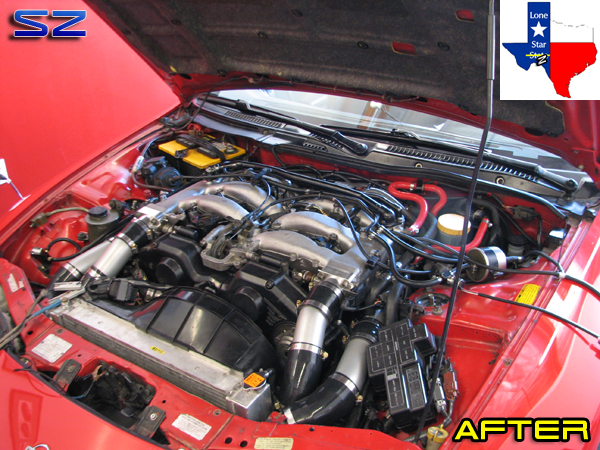 A little cleaner.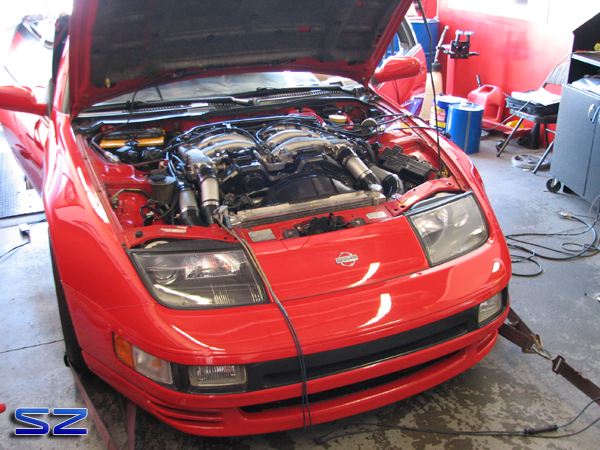 Just another day at the spa.
Here's how the Z performed on 93 octane & Q16: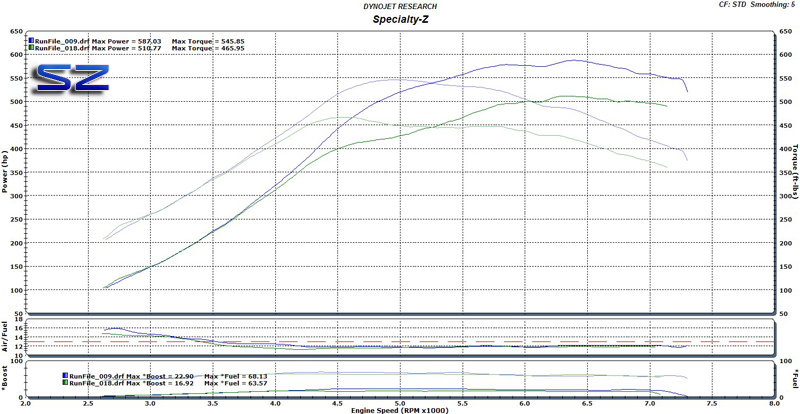 510 whp & 465 torque on Texan 93 octane and 587 whp & 545 torque on Q16.
In a week or two this Z will be on a trailer to go back to her owner.  Enjoy the ride!