This Z32 TT came to us after not having run for a long time.  We went to work performing the required maintenance and upgrading along the way.  It WAS stock when it arrived and left a much happier Z.
We replaced all the original fuel injectors as a couple were bad and used Nismo 740cc injectors as replacements ("JECs" or DW need not apply here).  While the plenum was off we replaced all seals and gaskets, along with bypassing the water hoses.  Throttle bodies were upgraded with larger Z1 units.  Intercooler piping was upgraded with Ash 2.5″ units along with Massive Intercoolers and a Selin Dual POP Kit was added.  It retains the factory inlet piping and the factory exhaust manifolds.  SZ 3″ 4-Bolt Down Pipes, SZ 3″ to 2.5″ Test Pipes, and SZ Dual Tip Resonated X-Pipe Catback replaces the entire factory exhaust.  SZ\RPS Sport Street Clutch and SZ Flywheel were also installed to support the higher power output.
A Blitz sbc-iD Spec-R Boost Controller was also installed to increase the boost.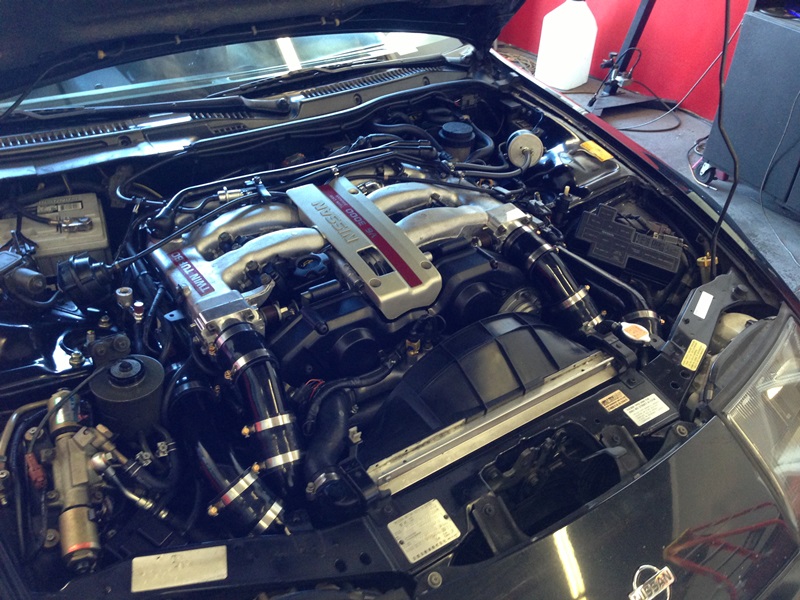 Super clean and tidy while being a sleeper.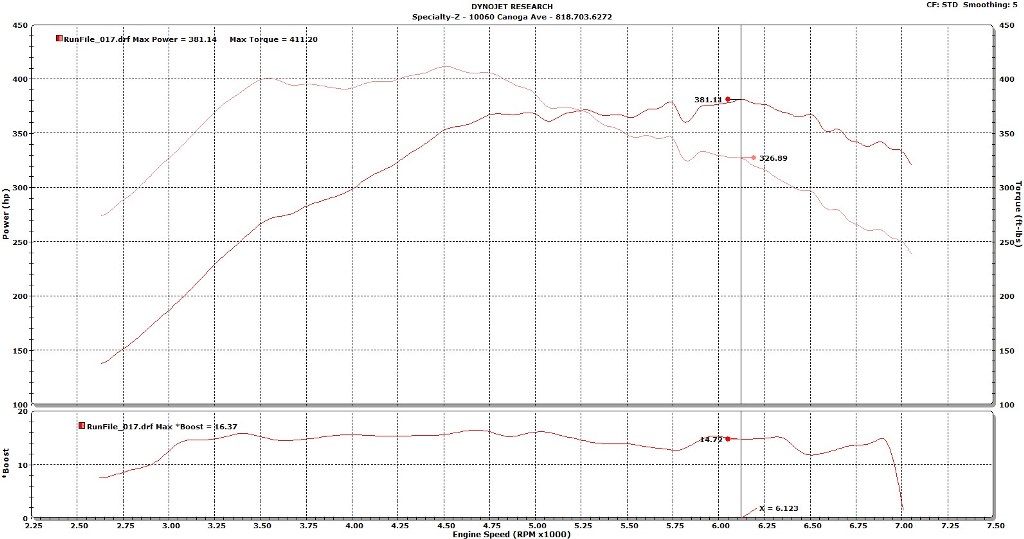 We unfortunately could NOT get a bsaeline.  It came in misfiring and in terrible shape.  We achieved peak power at 6100 RPMs with 14 psi.  Peak torque of 411 ft\lbs at 4500 RPM.   91 octane fuel.