In our last post about Dean M. we had done a few upgrades and talked about the future.  Well, the future has come and gone.
We did add the SZ 3″ 4-Bolt Down Pipes to the existing JWT Sport 500 turbos (still on stock exhaust manifolds), SZ 3″ Aluminized High Flow Cat Pipes, SZ 3″ SS Dual Tip Catback,  Ash Intercooler Piping & Massive Intercoolers, Z1 58mm Throttle Bodies, Nismo 740cc Fuel Injectors & 300Degree Fuel Rails.  The old Greddy Profec-B was also replaced in favor of the Blitz boost controller.  We also went in and replaced any and all parts that were in the way to upgrading.
I didn't take any pictures due to time constraints (again).  In any case I think the results were superb from before and after.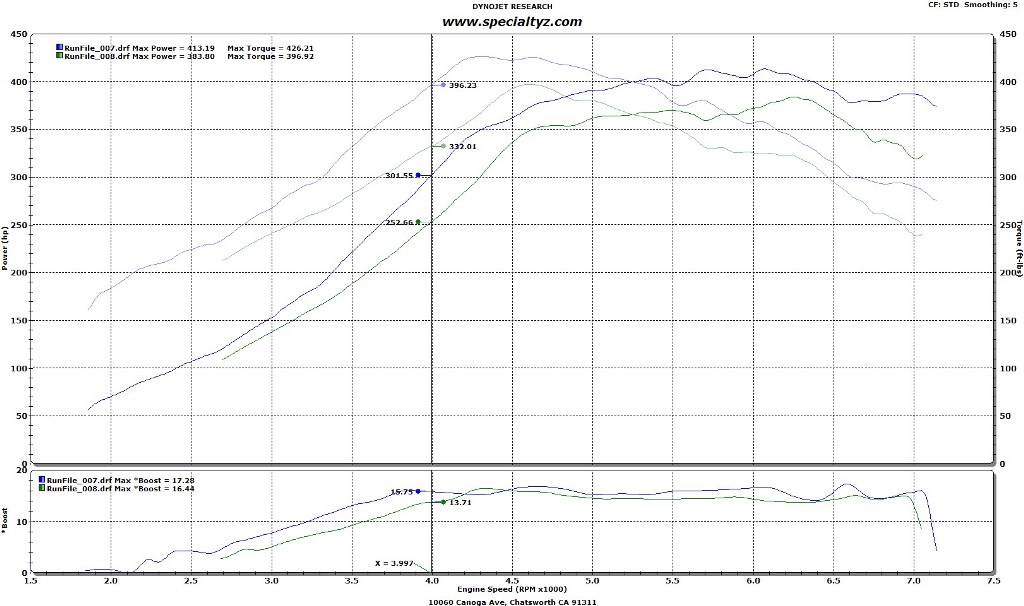 The before and after on 91 octane.  Look at how much more response we gained down low (blue run)!  The turbo is able to make more boost from 4200RPM and below.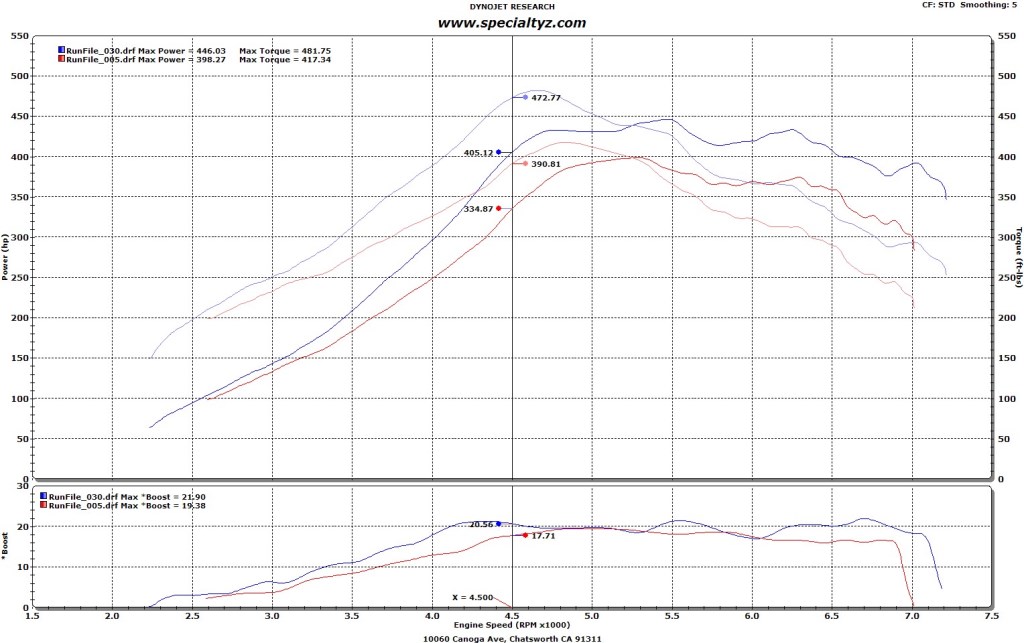 Same thing with 100 octane.  The new run (blue) can now more effectively make use of the higher boost pressures.  Whereas before power didn't go up dramatically with the increased pressures.  Love the HUGE torque gains!
Merry Christmas Everyone!