The last time we saw Jesse we had just performed a tune for his NA bolt-ons. Yearning for more power than the NA bolt-ons could provide we went to work installing a GTM Stage 2 Twin Turbo Kit.  The kit features the use of Garrett GT2860RS' with .86 turbine housings.  An angle mounted FMIC, cast manifolds, internal wastegates, TIAL BOV, 2.5″ down-pipes that allow the use of standard test pipes or even the factory cat pipes for smog purposes.  We installed a Walbro 255 fuel pump and DW 600cc fuel injectors to supply the needed fuel.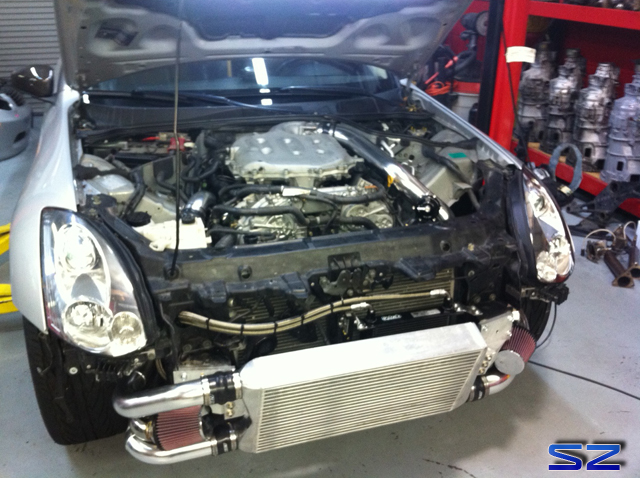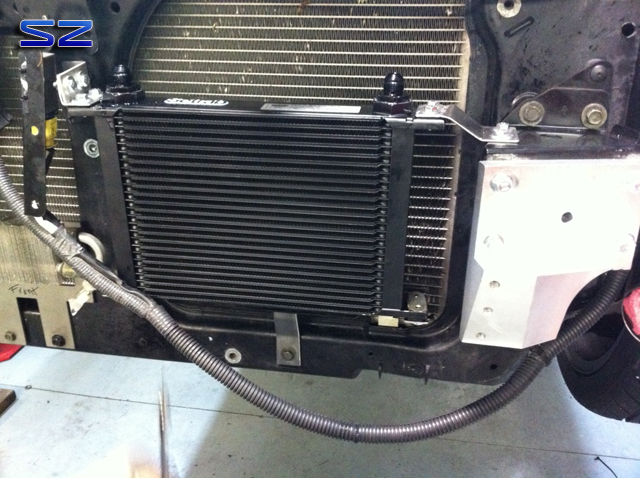 We removed the factory engine oil heat exchanger and added a GTM 25 Row Oil Cooler.  We made our own custom mounts to clear the intercooler.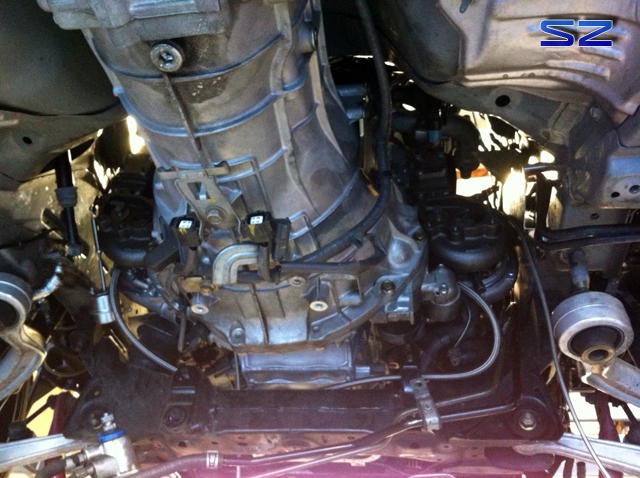 A look from underneath with the turbos mounted.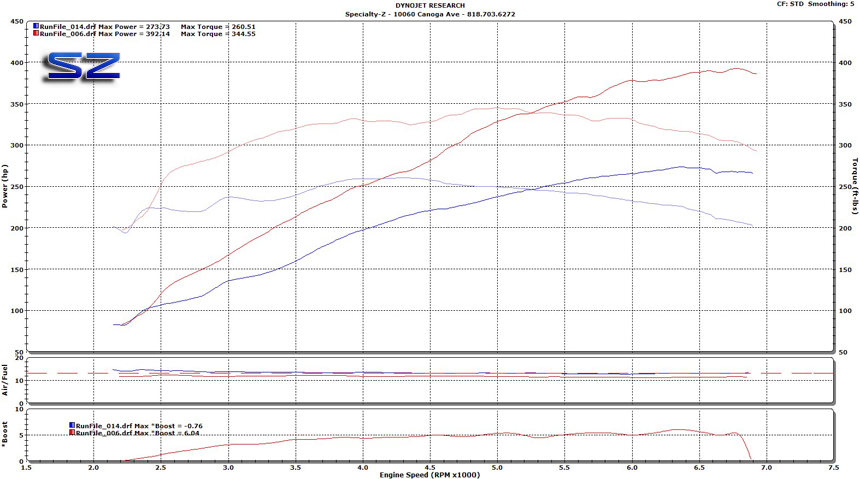 Here's the graph once we finished our tune.  The blue run was Jesse's best NA run.  Red is with twin turbo power.  A peak gain of almost 120 whp and 85 torque.  This is accomplished only on wastegate spring pressures that make anywhere from 4-6 psi throughout the powerband.  We stopped here so that the stock engine could live a long happy boosted life.  When Jesse's ready for more power he can easily have it with the potential that this kit can offer.