We had the opportunity to get our hands on the new GTM Stage 2 SC Kit.  The great thing about the kit is that its very quiet not like your typical Vortech units and the way Sam@GTM has designed the kit you can't even see the blower with the hood open.  Making it a much slicker and sleeper look.  The heart of the kit is the Rotrex C38 that delivers in Kevin's setup 7 psi.  We suggested a larger pulley to keep boost down to a very safe level.  However Kevin's already thinking about having us install a smaller pulley to make 9 psi!  While we were at it we also added GTM's AT Trans Cooler and Engine Oil Cooler to work with the SC kit.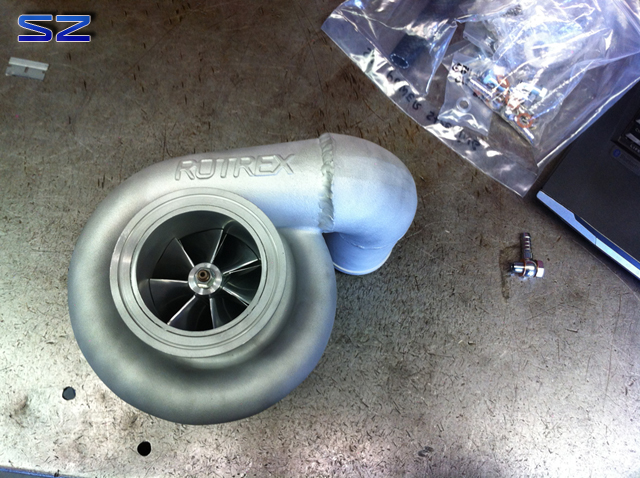 Just a turbo driven by a belt 😉
We installed the kit on Kevin's 2010 G37S Coupe AT.  Kevin already had an Invidia catback to add to the mix of mods.  We added a set of Fast Intentions HFCs since his ART pipes wouldn't clear the new larger tranny cooler fittings and lines.
Believe it or not, this is where the intake sits since the blower sits low by the engine.  Sam claims and has done testing that inlet air temps aren't as bad as they would look by having the intake sit right below the passenger exhaust manifold.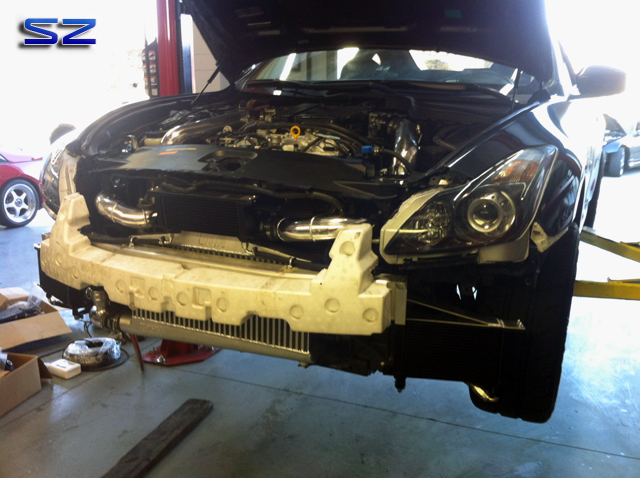 Quad cooler monster.  On the passenger side resides the trans cooler, top center the SC cooler (SC has its own oil system), below it is the intercooler, and on the driver side the engine oil cooler.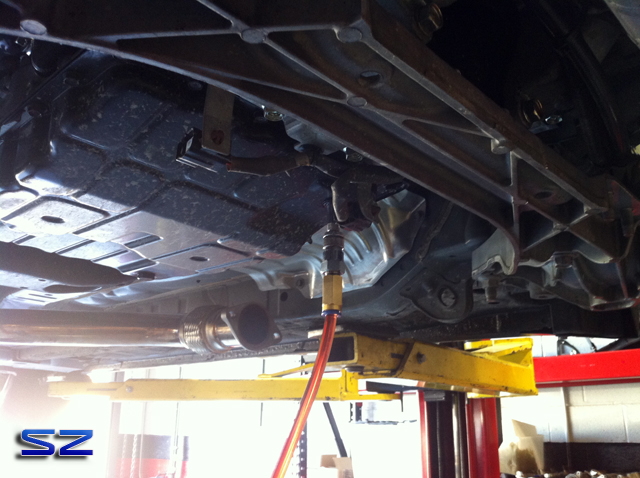 Nissan\Infiniti has made it hard(er) to service their automatic transmissions.  I can see how this would prevent the regular guy from using the wrong fluid and protecting the trans.  This is where you fill and check the fluid.  No dipsticks here!  Sorry Jimmy.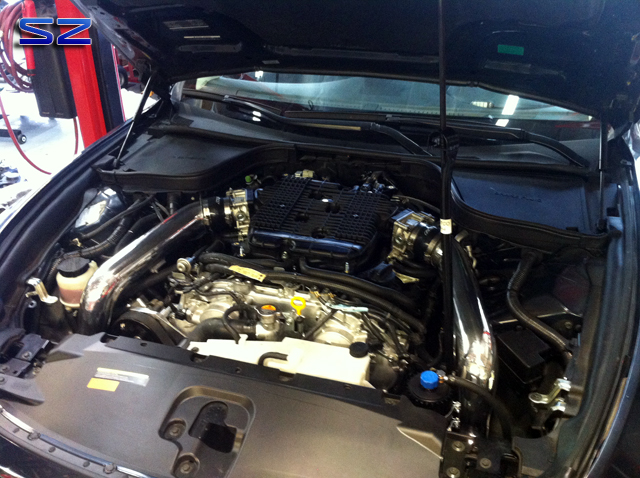 Installed and ready to make boost.  You can see the SC oil reservoir by the coolant overflow tank.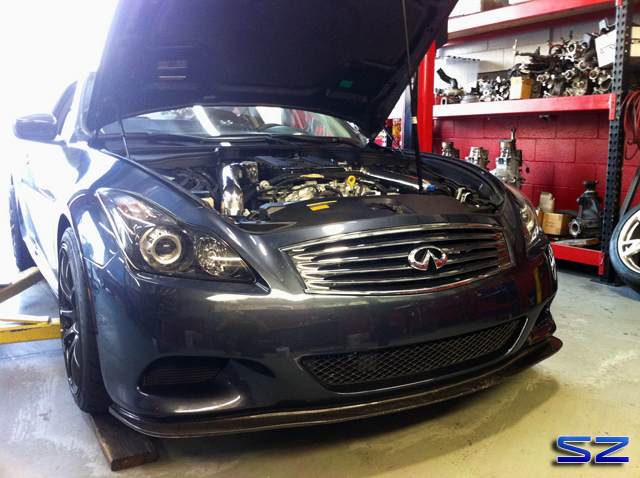 It's hard to see what's behind the bumper.  It'll make you want to think twice when pulling up to a new G.
460 whp on 8.5 psi.  Time to light up the tires.
[http://youtu.be/iALEo6MJ_Rs]