Creamsicle anyone?  This Z32TT packs some orange punch through some Sport 700 Turbos, MS Manifolds, Selin Dual POP, and SZ 2.5″ Downpipes & Test Pipes.  Mods are simple and basic.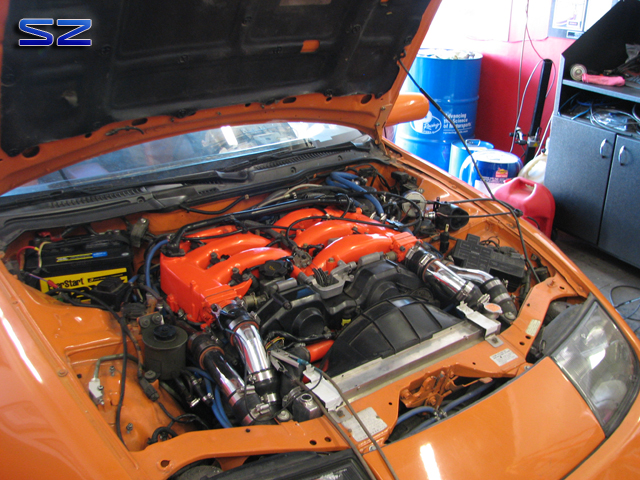 After having sat for a few years Ubaldo brought us his creamsicle to get it back on the road and have it tuned.
Not bad for the amount of mods and our 91 Octane.